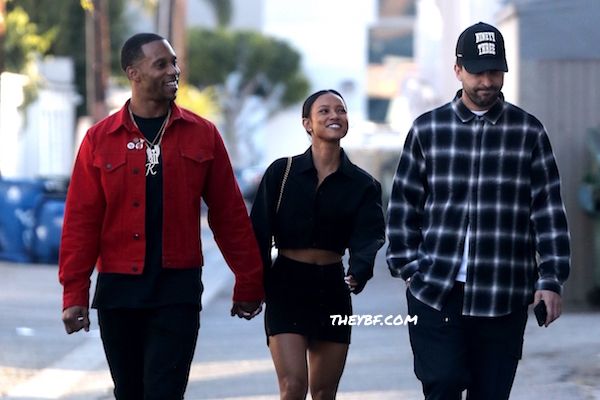 The rumors were true.  Victor Cruz has moved on without his fiancé Elaina Watley, and has now gone public with Karrueche Tran.  And they are hitting the streets together hand-in-hand. 
Pics of the brand new couple getting all cutesy inside...
So much for Karrueche saying she's dating herself.  She forgot to add in NFL baller Victor Cruz to that equation.
Last month, rumors swirled that the former NY Giant and the "Claws" star were getting cozy around town.  They were spotted together on a movie date and even with Terrence J. and his girlfriend Jasmine Sanders at a get together at TJ's home.
Now, it's official.
This past Friday, Victor and Karrueche were spotted boo'd up in the streets of L.A., holding hands after leaving The Broad museum.  And they looked happy as pie: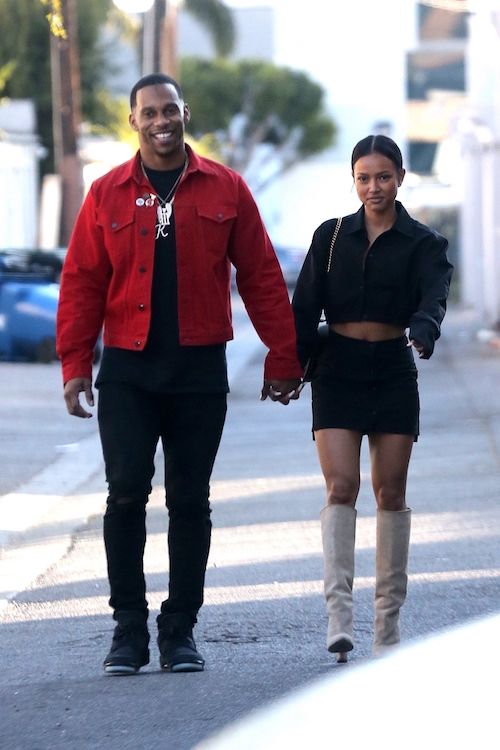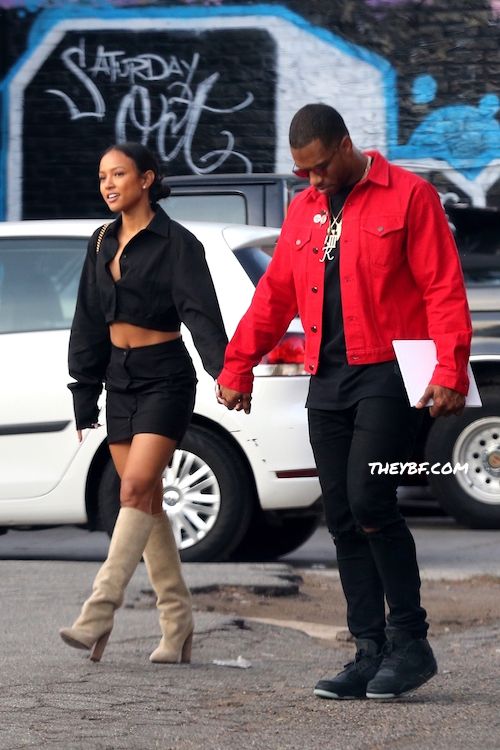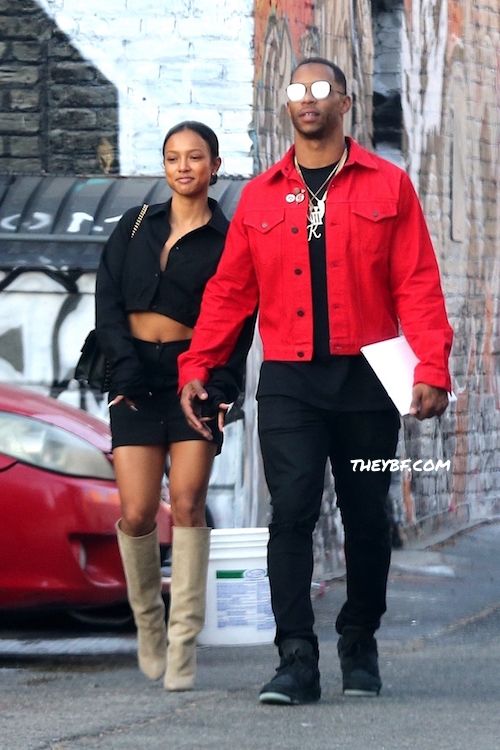 Mmhmm.
Victor posted himself posing it up inside an art exhibit, but neither have posted the other on social media...yet.
Last year, his (ex?) fiancé since 2014 and daughter's mother Elaina Watley, who also sat on the board of his Foundation and was featured in his SHowtime documentary I Am Giant, sent out a group text to all of his mistresses.  It read:
"Hello ladies, this is elaina Victor cruz's fiancée," the message begins. "You all know about me and I seem to be the topic of conversations with vic. I'm sure he's told you many of things about us and how we don't exist but given the fact that you all meet him in hotel rooms only, we all know that's a lie, just as he tells me you all are whores and mean nothing to him."

"I figured since you all know about me, then I should introduce each one of you to each other so we can all know who we have all been f—-ing for the past several months," the text continues. "So ladies meet one another and feel free to exchange notes."
We assume that was the beginning of the end.