Joe Budden is letting Eminem (and the people in his camp) HAVE it. Find out why he's NOT here for Em's new "woke" track "Untouchable," plus peep performances from HOT 97's HOT For The Holidays concert inside...
Joe Budden had to get some ish off his chest when it comes to Eminem's new track "Untouchable," a cut from his newly released album, Revival.
Joe is known for not holding his tongue and he definitely didn't while critiquing Em's new track on Complex's "Everyday Struggle" web series. On the track, Em raps from two different point of views. One as a racist white cop as he reveals exactly how he terrorizes black communities. And the other as a black man living in 2017 who has to deal with police brutality, systemic racism and more.
While some are praising Em for shedding light on these issues, Joe (who is friends with Em) is not impressed. In fact, he's PISSED.
They began the discussion playing a clip of "Untouchable," and Joe, who just welcomed a baby boy, yelled out "Throw it in rice. This is one of the worst songs I've ever heard. This is the first time in my life that I feel like the ball is being dropped on Eminem."
And he didn't stop there.
"You will not use the plight of black people, not him—Interscope or whoever the f*ck in behind that, to sell a f*cking record and widen your f*cking profit margin. This seems disingenuous. It doesn't seem sincere."
He continued, "Em, I love and respect. The things I learned from him are part of the reason I retired early because if you're at the top of rap, I don't want that. Em is surrounded by too many musical geniuses to put this quality of music out."
We all know Em to be one to touch on racism in America, like when he dropped "White America" in 2002. For this "Untouchable" track, it seems like Joe feels Em may have made the song to profit from black people's struggle. It's a tricky situation. It's quite interesting that Em drops this type of track when he hasn't released a song like this in umpteen years. Joe makes several good points about how the people behind Em are dibbling and dabbing simply for profit.
Here's Joe's critique below:
We've been seeing plenty of people shading Em's new project.  Hip Hop heads and fans alike.  Have you listened?
Speaking of rappers:
HOT 97 rounded up several artists at the top of the game to turn up the heat at their annual HOT For The Holidays concert held at the Prudential Center.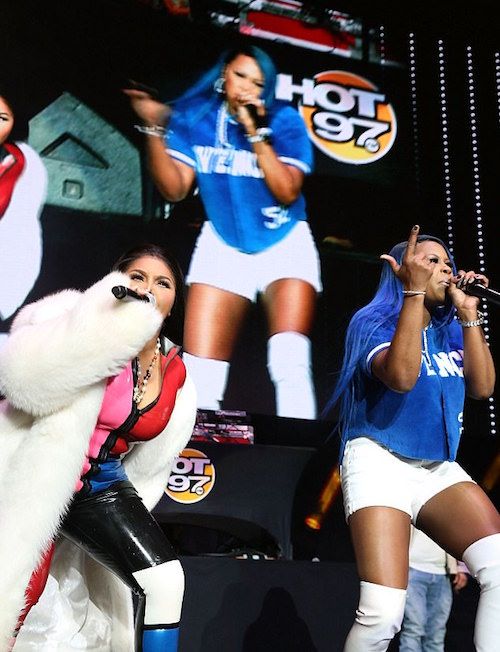 Concertgoers were treated with performances by Remy Ma, Chris Brown, Cardi B, Lil Kim, 21 Savage, Yo Gotti, Tee Grizzley, Dave East and more. Former NFL QB Colin Kaepernick was even backstage alongside his girlfriend/radio personality Nessa.
Peep clips and the full concert below: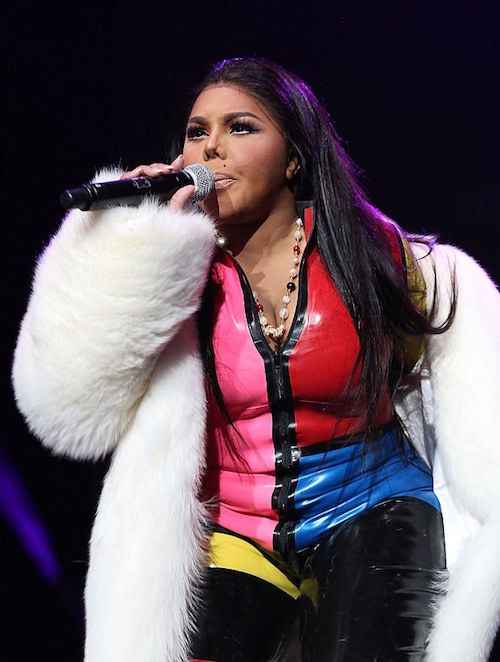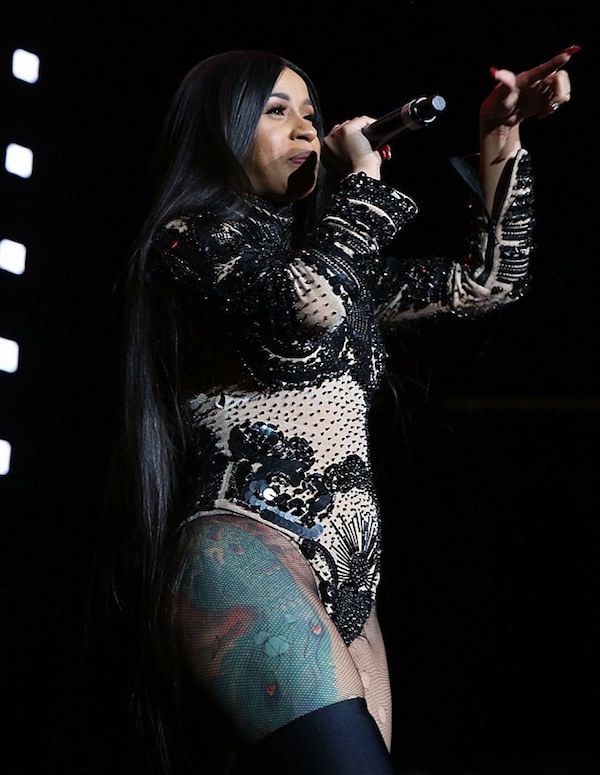 EXTRAS:
1. Rapper XXXTentacion has been sent to jail following a hearing in his domestic violence case from 2016. He's looking at 7 new felony counts and possible decades in prison. STORY
Photos: Eminem's IG/Getty