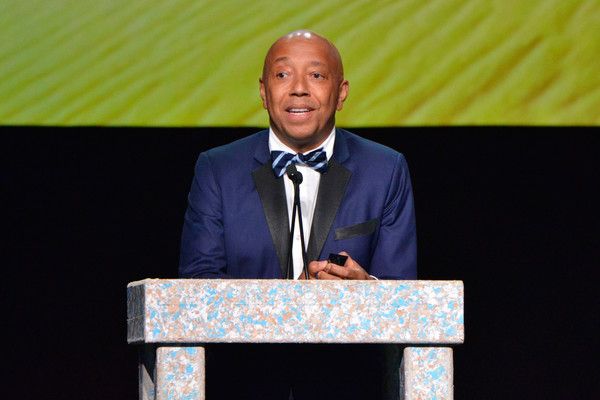 After multiple women came forward yesterday accusing Russell Simmons of rape, he's now defending himself with polygraph tests and a #NOTME movement he thinks is a good idea. Plus, a criminal investigation has now been launched.  More inside...
Four more women have come forward accusing Russell Simmons of sexual assault, which puts the total now at almost half a dozen.  The mess has now triggered a criminal investigation by NYPD. They are reportedly assessing which cases are still within the statute of limitations and will progress accordingly.
Yesterday, the NY Times unveiled a bombshell of a story where the newest four women fetail their interaction with Russell.  Three of them claim they were raped him.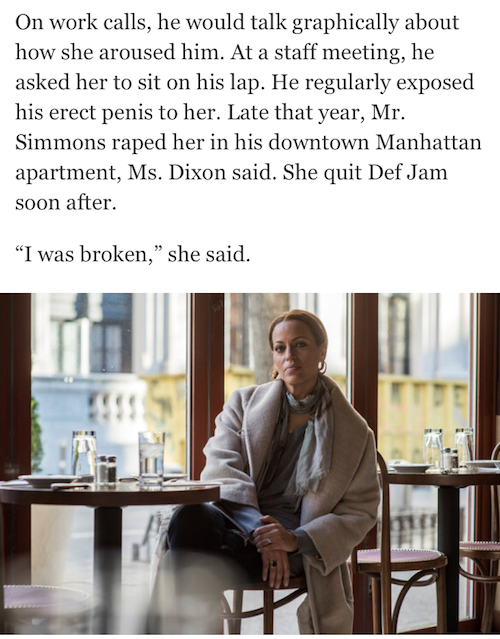 One in particular, Drew Dixon, is quite interesting as she was a long time executive at Russell's Def Jam label.  She says that while overseeing projects by Method Man and Mary J. Blige back in 2005 when she was 25, he constantly harassed her and even raped her one night in his apartment.
The other women have equally compelling stories that go into pretty deep detail about their mistreatment.  You can read the exposé HERE in full.
Like Russell did with the previous claims, he vehemently denies them.  He also says every sexual act he's ever had was consensual.
Interesting.
Russell, who recently stepped down from his entire Def Jam empire because of these allegations, even took a polygraph test about the first accuser, model Keri Claussen Khalighi.
TMZ reports:
TMZ obtained this image of Simmons taking the polygraph Wednesday in the L.A. area. Russell's camp says it was administered by a national leader in the field of polygraphing. We're told he was asked a series of questions about the allegations made by Khalighi.

You'll recall, she claims Simmons forced her into performing oral sex on him -- back in 1991 when she was 17 -- while director Brett Ratner sat and watched.
His lawyers claim that the polygraph clears him of any wrongdoing.  The possible issue that we see here is that the point of contention is not whether he believes he raped or sexually assaulted a woman, but whether everyone is on one page about what, exactly, constitutes sexual assault.
it's no secret that many men (and women) still believe there's a grey area there.  Some don't know that a woman can say No at ANY time - before or during.  And a man is not entitled to continue in whatever act is occurring.  Some don't know that simply using sex as a tool of control in the workspace - intentionally or not - when there is an imbalance in power, is also problematic.  And still, there are men who believe a woman MUST want them because of theri status.  So since she's not kicking and screaming "No," even if she feels forced into the act, some may feel that is consensual.
Russell is putting out his own statements AND launching a #NOTME campaign to "defend himself properly." In case follks were ready to pop off on him for diminishing.
Thoughts?
Photo: Getty