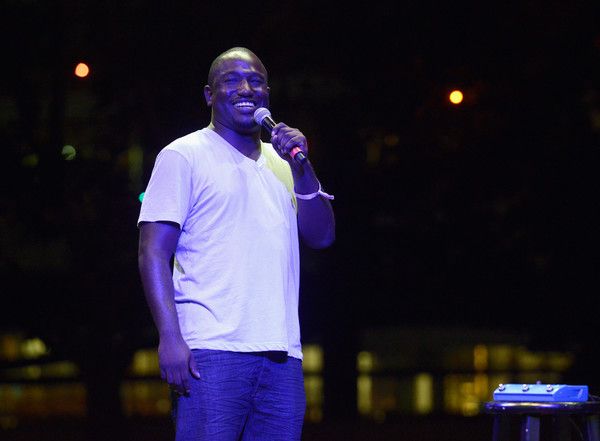 Comedian Hannibel Buress just became content of what we're sure will be his own next stand up act.  Watch how his confrontation with cops in Miami went left and landed him in jail early this morning inside...
After rising to fame after bringing those Bill Cosby drugging rumors to light (again) during his comedy routine, Hannibal Buress is now caught up in his own drama.
The comedian/actor was seen outside in the Miami streets around 2AM getting hemmed up by police, and can be seen repeatedly asking them what he's being detained for.
The confrontation became more heated, and he was physically pushed into a police car when he refused to get in himself.
Interestingly, the cops told him he was being arrested for "trespassing," but TMZ was told by a jail source that he was booked for "disorderly intoxication."
Hmmm.  Did the cops simply not have probable cause to cuff him and noticed he seemingly had a drinky drink and slapped that charge on his record?  You can watch a couple videos taken by eyewitnesses on the scene below:
At Art Basil in Miami and literally stumbled upon Hannibal Burress bring reprimanded by Miami Police. Spoke w/ cops & him. Cops said he wasn't being arrested? Hannibal said they're mad Bc he roasted them. Crazy. pic.twitter.com/ib2MpzYb7S

— Emilio Savone (@EmilioSavone) December 10, 2017
After posting a $500 bond, he was released at 6AM this morning.
Photos: Getty/Miami PD