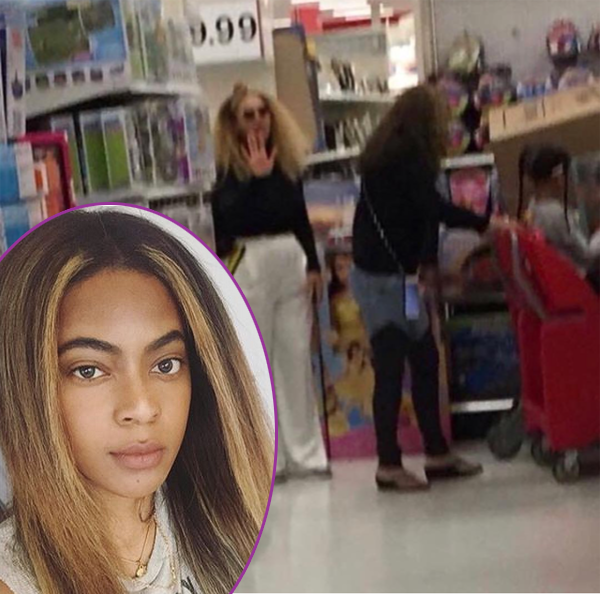 Beyonce is just like us! See pics and videos of the singer making a Target run, plus meet her lookalike inside...
Sometimes Beyonce just likes to do some regular ish. And we can't blame her. We love a good Target run.
Yesterday, the Grammy Award winner, her daughter Blue Ivy and who appears to be Mama Tina (pushing Blue Ivy) made a shopping run in one of our fave retail stores, Target, in San Clemente, California. Mrs. Carter tried to disguise her appearance, but she's going to need more than a pair of sunglasses to trick the BeyHive.
It's not everyday you see @Beyonce at target pic.twitter.com/3nI8bVqONh

— taylor (@MsTaylorOlivia) December 7, 2017
And it looks like we know at least one Christmas item she'll be picking up this holiday season. The "Love On Top" singer was seen strolling down the bicycle aisle while pushing the red cart. She was also spotted looking through the little kids clothing section. Hmm...we wonder if she picked up a few things for Blue, Sir and Rumi.
still looks like it was taken with a potato but pic.twitter.com/LE3dBJioiQ

— taylor (@MsTaylorOlivia) December 7, 2017
An eager fan was even able to capture a quick video while they were getting their shop on:
No lie, if we were in that Target, we probably would have lost our sh*t.
Speaking of Bey...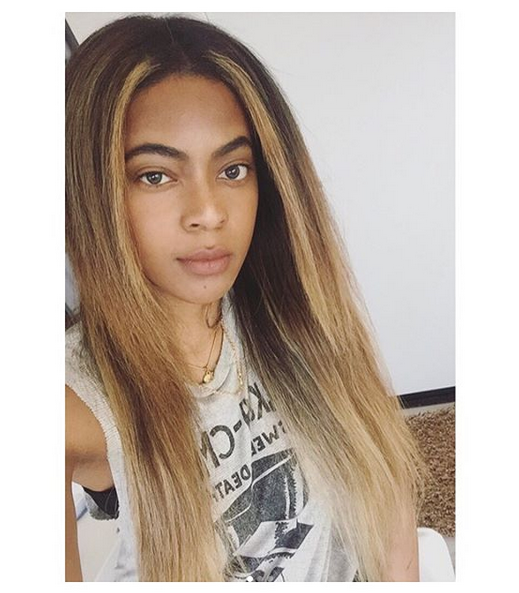 No, this is not the real Beyonce. But it sure as hell looks like it.
Her name is Brittany Williams and she lives in Detroit, Michigan. On Instagram, she goes by the name of SurB and she has been gaining notoriety for her undeniable resemblance to Beyonce. She's a spitting freakin' image!
While she looks like Beyonce, she claims she doesn't try to look like her and that it's all "coincidental." We're not sure about that one (girl, those highlights and color are def intentional), but she sure is pulling it off. She chopped it up with the DailyMail to describe what life is like when you look like an international superstar. And it may not be all it's cracked up to be.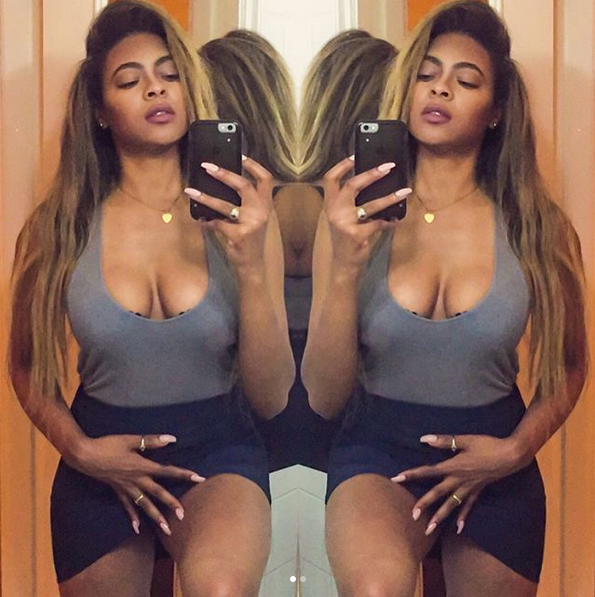 "I get approached all the time; whether it be on planes, at the airport or while attending events," she said. "I've also been chased, had pictures taken of me without my consent and pranks done without me knowing. A group of women once chased me and my friend to our car and began singing 'Single Ladies,' beating my friend's car with the heels of their shoes until we rolled down the window and took a picture with them. Most people are generally friendly though and just want a picture, they often say I look like a younger version of Beyoncé."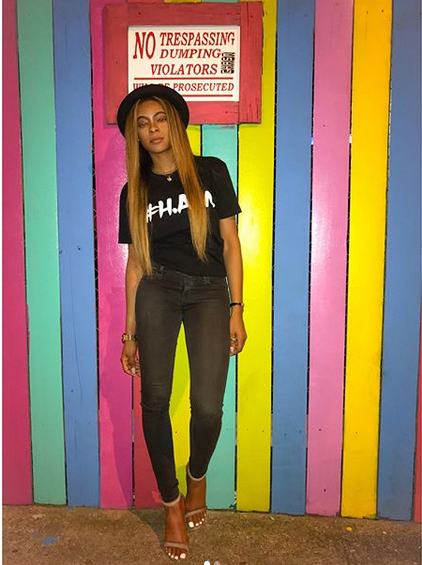 Brittany said she sings, dances and writes just like the real Bey. At first, she said the comparison would bother her, but now she has come to accept it.  We can think of plenty of worse things in life...
"We both have southern roots. My parents and her parents look like they could be related. She sings, dances, writes and I am gifted in the same ways; we're both strong dominant women, fearless, and God fearing."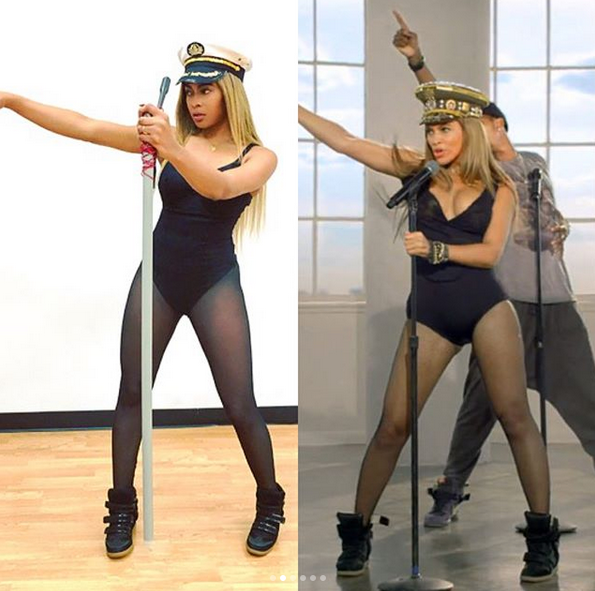 Brittany even dressed up as Beyonce in her "Love On Top" video for Halloween and totally nailed it.  Obvi.
Here's a video of Brittany reciting some poetry she wrote. She looks like Bey, but she doesn't sound anything like her:
We're not sure if this is her using an accent or her real voice, but the poem is FIRE.
Photos: @courtneyadelye/Brittany's IG