We'll be seeing more of LaLa Anthony on "STAR," while Courtney B. Vance is gearing up for a new movie role. Deets inside….
LaLa Anthony is killing the acting game.
After guest starring in Lee Daniels' hit FOX series "STAR," the YBF actress has nabbed a recurring role on the show. The former "TRL" VJ plays the role of Paola, the estranged mom of Angel (played by Evan Ross) who ends up having a connection to Jahil (played by Benjamin Bratt).
Also, Migos rapper Quavo will reportedly guest star as himself. Hmm…we wonder why the rest of the Migos aren't making a cameo.
It'll be interesting to see LaLa's character get developed on the show. She's been good on "Power" and she totally slayed her role on "The New Edition Story."
In movie news…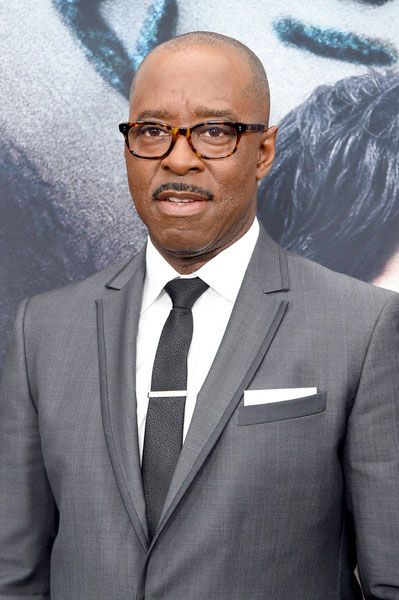 Courtney B. Vance is gearing up to put some interracial love on the big screen.
The EMMY winner will be playing the husband of Julia Roberts' character in the upcoming drama Ben Is Back.
According to Variety:
Julia Roberts and Lucas Hedges are starring as mother and son in the family drama, to be directed by Hedges' real-life father, Peter Hedges.
Lucas Hedges, who was nominated for an Academy Award for his role in "Manchester by the Sea," will portray a charming yet troubled man who returns home to his unsuspecting family on Christmas Eve. His wary mother welcomes her beloved son's return, but soon learns that he is still very much in harm's way.
Courtney's character will offer a different philosophy on how to handle his stepson's return, which puts him at odds with his wife.
Production for the film started this week.
EXTRAS:
1. "Leave It To Stevie" returns for a 2nd season on Wednesday, January 3rd at 10pm EST on VH1. Stevie J's homie Safaree Samuels is joining him as well.  Is this really needed?
2. "Atlanta" writer/producer Stephen Glover (Donald Glover's brother) has inked an overall deal with FX productions.  Nice! STORY
Photos: LaLa's IG/Getty