The couples are out and all wrapped up in love. Go inside for flicks of Tyrese & his wife Samantha Lee Gibson, Rachel Lindsay & her fiancé Bryan Abasolo, and Jennifer Lopez& her boyfriend Alex Rodriguez inside…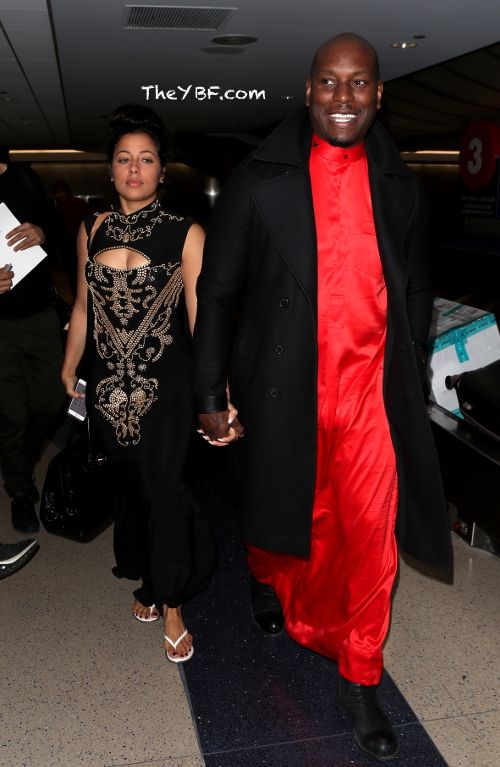 Looks like Tyrese and his wife Samantha Lee Gibson didn't have time to change before hopping on a flight to L.A.
The married couple trekked through LAX looking like they had just come from a fancy dinner or a luxe party and didn't have time to change in more comfortable clothing. Sheesh!
According to Ty, he and his wife hopped on plane from Africa to get back to Atlanta so he can cast his vote for the next mayor of Atlanta in an effort to keep black leadership in the city.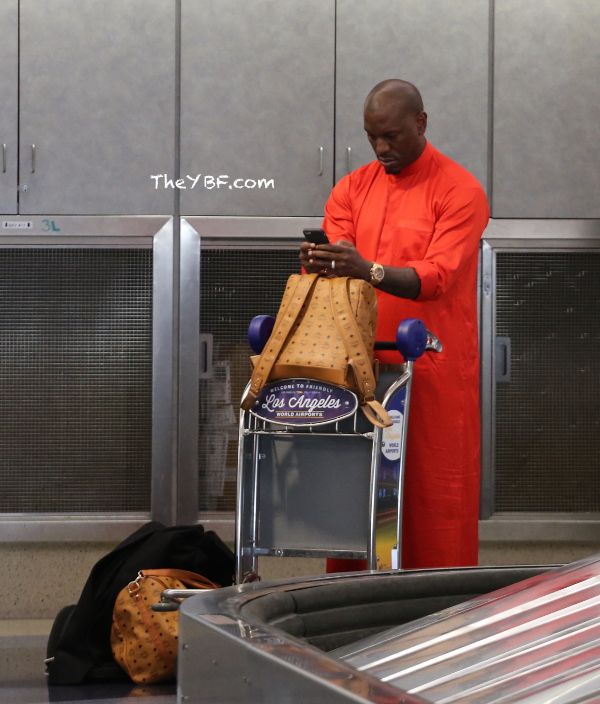 The singer/actor has been very vocal on social media that he's casting a ballot for Keisha Lance Bottoms and he's urging all of his Atlanta fans to do the same:
These social media posts are a total 360 from his previous posts over the last few months. A few days ago, Black Ty offered some insight on his alarming IG posts that included details about his child-custody case, the lie he made up about Will and Jada Pnkett Smith giving him $5 million, and the shade-filled posts aimed at his Fast & Furious co-star Dwayne "The Rock" Johnson. He admitted he was the antidepressant Rexulti, which caused his wild social media posts.
"A few weeks back while stressed and of course as I embarrassingly spoke on this.. I was advised to use some psych meds called Rexulti and I did and did some really stupid things publicly and privately that will take me a while to recover from," he wrote on Instagram. "To clear the air cause I'm an open book and got nothing to hide. My wife is NOT pregnant and never was (those meds had me on one) I owe no one any money on any level matter of fact I just took care of both of my lawyers fully 108k for my lawyer and almost 20k for Shaylas lawyer. I could never give what I don't have. Smart folks do the math!," he continued.
So there you have it. This is why Tyrese was out here on these Internet streets acting up.
Another couple on the move...
After hosting their third engagement party (more on that in a few), "Bachelorette" star Rachel Lindsay and her fiancé Bryan Abasolo flossed their love on front street.
The soon-to-be-married couple got kissy while snapping it up on the red carpet at 102.7 KIIS FM's Jingle Ball 2017 held at The Forum in Inglewood, California on Friday (December 1st).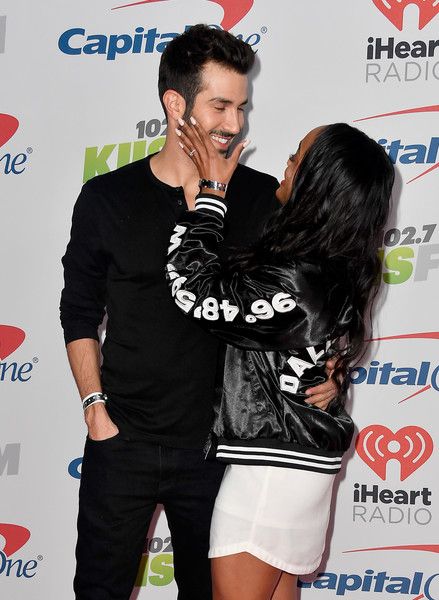 Well aren't they cute.
The night before the event, the happy couple was celebrating at their third engagement party, following parties in their hometowns of Dallas and Miami. This time they celebrated their upcoming union at a luxe crib that looked over the beaches in Malibu.
The 32-year-old bride-to-be was all dressed up in a dress from her capsule collection with Monique Lhuillier Bridesmaids, while her 37-year-old fiancé kept it simple in a blazer, button up shirt and slacks.
The lawyer and chiropractor toasted to their upcoming nuptials with family, friends, and alum of both "The Bachelor" and "The Bachelorette." We hear cameras were rolling during this engagement party. Hmm...maybe we will see the engagement action in a spin-off of some sort, although they both said they aren't interested in doing a spin-off show. However, they still might still get married on TV.
Peep pics from the party here.
Another couple all wrapped up in love....
Jennifer Lopez and Alex Rodriguez are still going strong. The happy couple stepped out to do a dinner date night at NELLO Restaurant in NYC recently.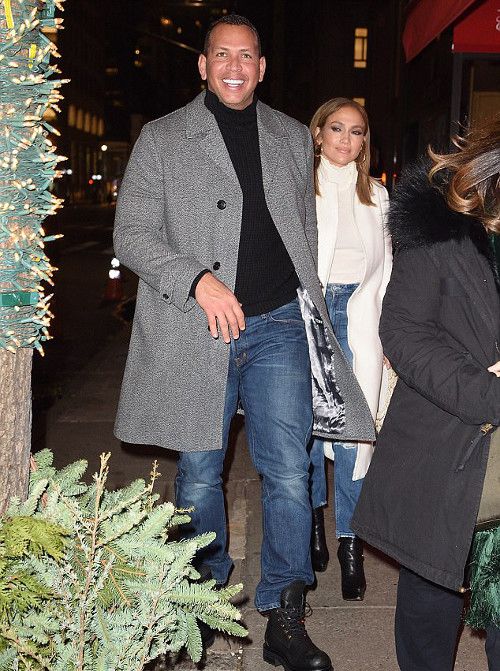 Following their public display of affection, J-Lo offered up an endorsement for her beau to be the new Yankees manager. Peep her endorsement below:
It appears the singer/actress is just throwing out her own pick as A-Rod is not an actually candidate to replace Joe Girardi. Hey, can't knock a chick stanning for her man.
Photos: Splash/Backgrid/Getty