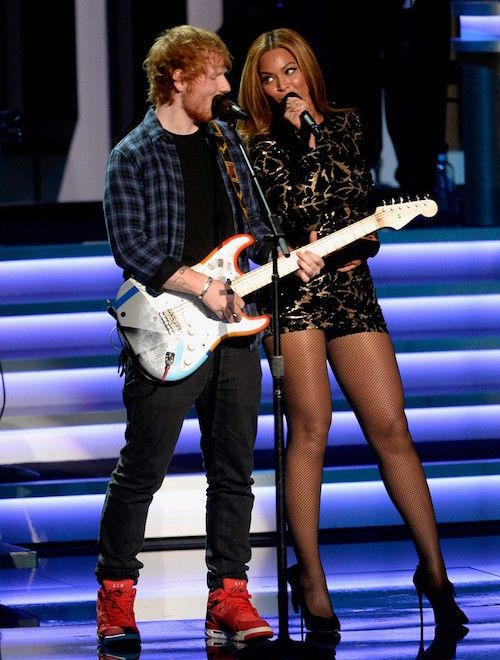 Beyoncé is coming for the collabo crown, releasing a third collab in the last few months.  Listen to her and Ed Sheeran team up on a remix of his track "Perfect"...
The Queen always finds a way to stay on people's minds and tongues, even without releasing her own new music.
Beyoncé recorded an official remix of Ed Sheeran's "Perfect," and the shut-out-of-the-2018-Grammys ginger singer is extra excited about it.  He teased the track on Thursday then released the duet hours later.
"Perfect" originally appeared on Ed's Divide album, and now it's getting a soulful treatment with Bey's vocals
The hot mom of three chimes in singing:
"Be your girl, you'll be my man/ I see my future in your eyes."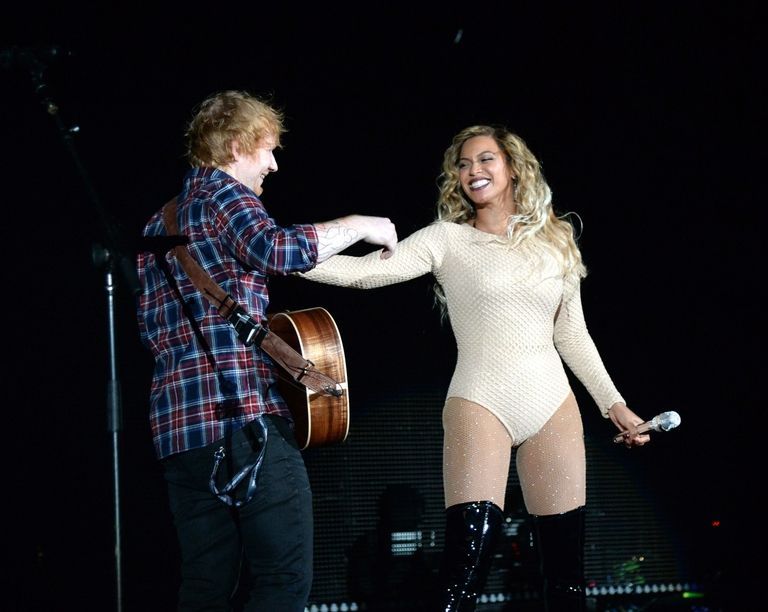 It's not the first time Bey & Ed have hooked up on a song.  The two rocked that Stevie Wonder tribute together along with Gary Clark, Jr. back in 2015  for the "Songs in the Key of Life – An All-Star Salute" special.  Bey also brought Ed out on stage to perform "Drunk In Love" at the Global Citizens Festival the same year.

Now, you can listen to their first official collab on wax below:
Their "Perfect" remix is available everywhere.
Photos: Getty/Beyonce.com