From Tamar Braxton to Luke James to SWV to Tank, here's who everyone was talking about after last night's 2017 Soul Train Awards…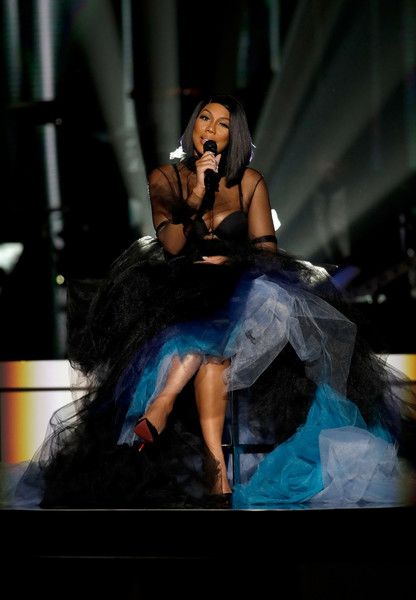 The 2017 Soul Train Awards celebrated its 30th anniversary at the Orleans Arena on November 5th in Las Vegas. But, it was televised on TV One last night (November 27th).
R&B songbird Tamar Braxton had us clutching our pearls in amazement with her performance during the ceremony. With the divorce drama she has going on around her, chick literally left her heart out on that stage as she belted out her singled "Blind," from her newest album, Bluebird of Happiness.
It was super emotional and raw. And just, heartfelt AF. Peep her performance below:
Luke James also had everyone raising their eyebrows when he busted out his vocals during the Toni Braxton tribute. Toni Braxton was this year's receipt of the Soul Train Legend Award where Luke, his ex-Jesse J and Ro James offered up a tribute. When Luke hit that high note during "Un-Break My Heart" everyone lost it!
By the way, Ro James performed "Seven Whole Days" and Jesse J performed "You Mean The World To Me."
Check it below: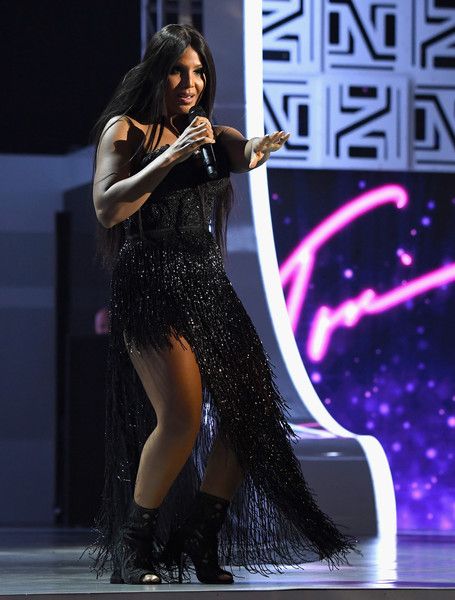 Of course, the lady of the hour had to hit the stage to perform a few of her classic tracks, including "He Wasn't Man Enough for Me", "You're Making Me High", and "Love Shoulda Brought You Home". By the way, the 50-year-old Grammy winner looked AH-mazing! Peep her performance below:
One of your fave 90s girls groups opened the awards show with a lively performance.
SWV -- Cheryl "Coko" Clemons, Tamara "Taj" Johnson-George, and Leanne "Lelee" Lyons—rocked out to a medley of our fave tracks, including "Weak", "Right Here" and "Rain." Then, the ladies wrapped up their performance with "Anything," bringing out U-God and Method Man.
Get into it below:
By the way, the ladies won the Lady of Soul Award, handed to them by Bel Biv Devoe. The trio said they hadn't won an award in 25 years, so this one was special.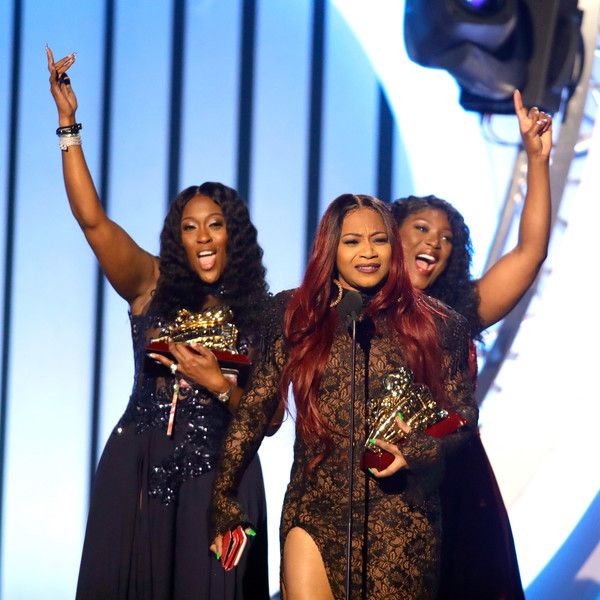 Congrats ladies!
As for this year's host...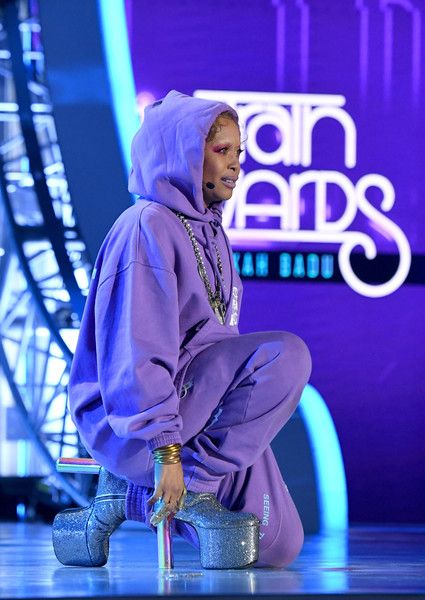 Soulful songtress Erykah Badu returned to host the awards show for the third consecutive year. And she slayed, per usual. Before doing anything, she gave props to NFLer Colin Kaepernick for risking his career for the black community. SHe also trolled Trump and had hella jokes.
Peep some of her hosting antics below: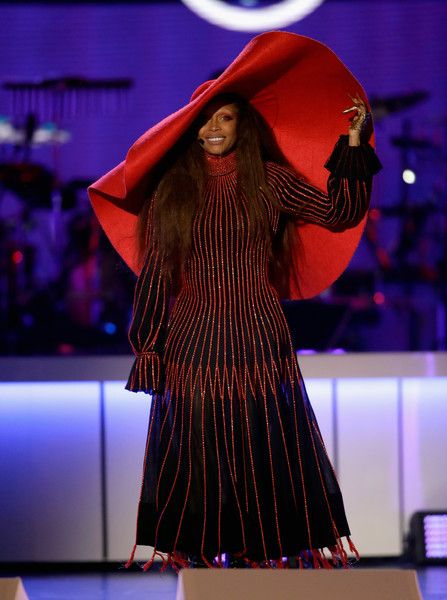 By the way, it was a big night for Bruno Mars as he won five awards, topping all of the winners of the night. Congrats!
In case you missed, peep all of the red carpet flicks from the 2017 Soul Train Awards HERE.
BONUS:
Did Tamar Braxton CONFIRM her sister Toni Braxton and Birdman are married?? She definitely added "Williams" to her name and that's Birdman's government. Or maybe she's just trolling. Hmph. This isn't the first time Tay Tay hinted at them being married. Just sayin'...
And Tank.  Yes gawd.  Just watch below.
Photos: Getty