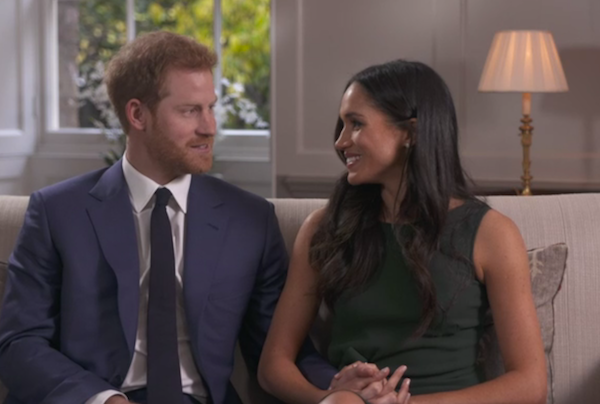 After being set up on a blind date through a mutual friend (why don't we have friends like this?!), Meghan Markle and Prince Harry are fabulously engaged. They're talking about the proposal, their dating life until this point, kids, and more in their very first interview together. Watch it inside...
Meghan and Harry spoke to the BBC's Mishal Husain on Monday afternoon in their first joint interview as an engaged couple. They dropped the cutest nuggets we've been dying to know. And yes, she confirmed she's leaving her acting career for Duchess duties.
They revealed they've been dating for a year and a half, and managed to date in complete privacy the first 6 months or so. They don't go more than two weeks without seeing each other, and made their Trans-Atlantic relationship work. They even camped under the stars in Botswana for 5 days together several months ago. *swoon*
As for the proposal, it happened just a few weeks ago at their cottage.  One minute they were roasting chicken, and the next Harry was on one knee surprising her with a custom ring that included Princess Diana's diamonds.
Watch their entire interview below:
Their chemistry is off the charts. So it makes sense when Harry said "the stars were aligned" when they met. We've got till spring 2018 to get our ish together to watch this Royal Wedding. 
Get into their first photos as an engaged couple that they snapped earlier today at Kensington Palace Gardens.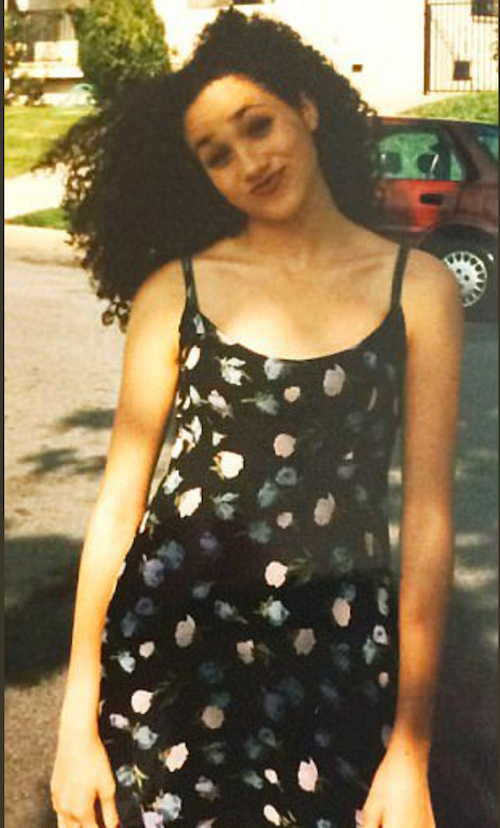 On another note, will Meghan bring her natural curls to the Palace?  Gotta love it!
*Squeals*