Russell Westbrook and Danielle Brooks have new lines just in time for Christmas. Deets on their collections inside…
Christmas is right around the corner, so what better time to drop a new collection.
OKC Thunder baller Russell Westbook is no stranger in the fashion world, so it was no surprise he's dropping a new collection.
After working with Barneys New York on capsule collections for a few years, Russ delivers his own streetwear line, Honor the Gift. And he debuted it in an unconventional way.
The NBA player chose to present his line for the first time at a body shop in Oklahoma City where hundreds of fans lined up outside for hours to be the first to see his new unisex streetwear line.
The new dad dished to VOGUE magazine why he chose to debut his line in OKC rather than somewhere like Paris Fashion Week:
"My humble beginnings started here," he told Vogue. "I've been conceptualizing the idea [for] many years and felt it's time for me to launch my own brand with my own messages. Honor the Gift is a brand of self-belief and dedication to honor the gift 'he' has given you, shaped into different product offerings that represent a personal promise to challenge all and achieve greatness no matter the hardship."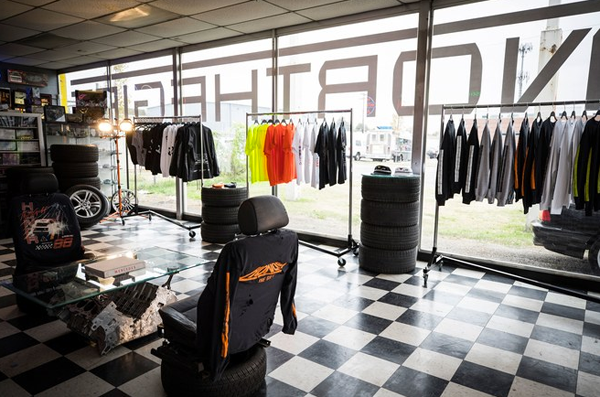 The line of streetwear designs were inspired by "vintage automotive [design] and a sense of danger."
"Streetwear has always been about comfort. I wanted a collection that both males and females can get into," Russ explained.
You'll be able to get your hands on some of Russell Westbrook's designs when the line is launched via his website (honorthegift.co) on November 22nd. He's also planning other pop-ups later this year.
Another YBFer dropping new threads...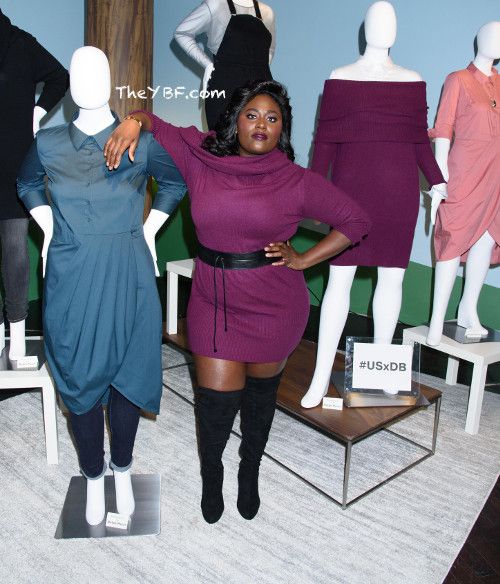 We told you actress Danielle Brooks was releasing her first curvy collection. And now it's here.
The "Orange Is The New Black" starlet hosted a launch party in New York to celebrate her new collection. The Tony Award nominee is releasing a three-piece "Tria" collection after joining forces with Universal Standard.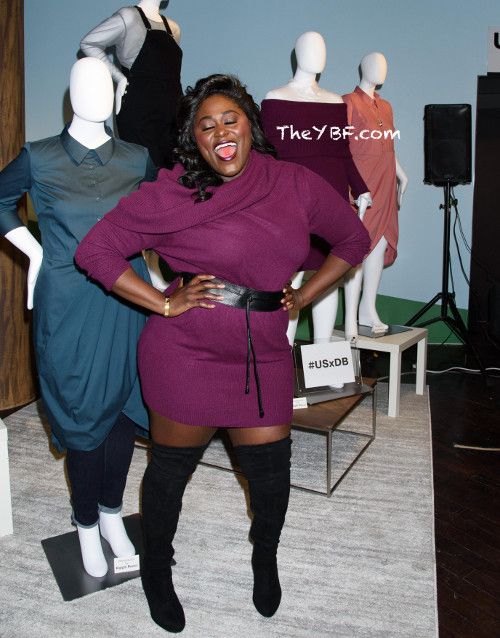 Before releasing her line, Danielle told PEOPLE Style she decided to work with the brand because of its commitment to provide quality clothing in an array of sizes.
"The reason I chose Universal Standard to be the first company that I design for is because they symbolize the fact that all women, no matter their shape or size, want and deserve to wear beautifully made, fashion forward clothing," she said. "They stand for everything I believe in!"
Of course, her "OITNB" co-star Uzo Aduba came out to support.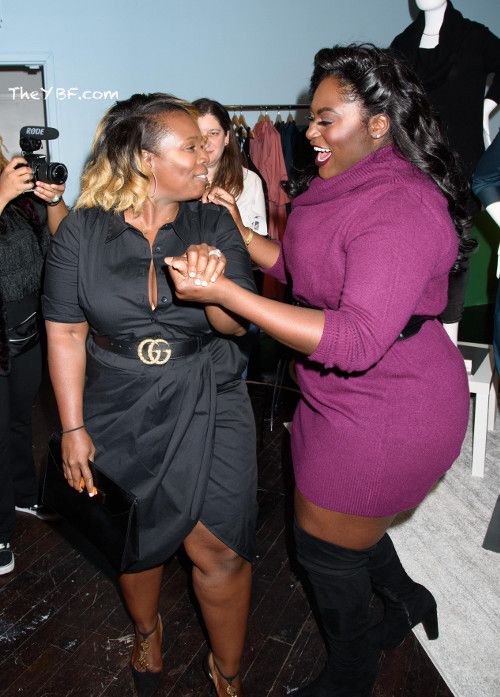 Congrats Danielle! You can cop pieces from her collection on Universal Standard's website.
EXTRAS:
1. Mariah Carey had to cancel several Christmas performances, per doctor's orders. STORY
Photos: VOGUE/Instar