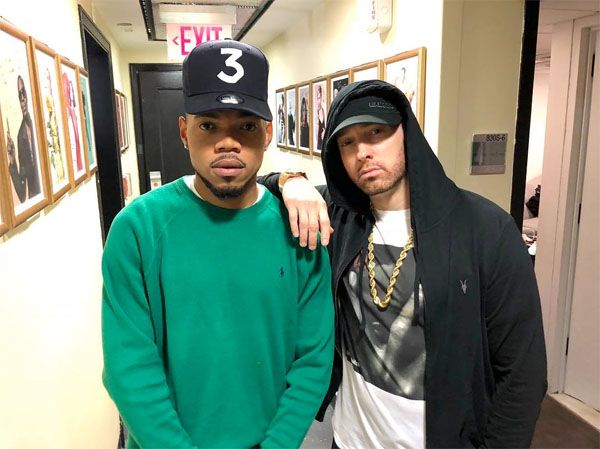 Chance The Rapper made his debut as this week's "Saturday Night Live" host and he killed it. Get into his "Come Back, Barack" 90s music video, how he's gunning to be the Mariah Carey of Thanksgiving and Eminem's "Walk On Water" performance sans Beyonce inside…
Last night was all about Chance The Rapper!
The Chi-town native made his debut as "SNL" host and he killed it. The Coloring Book rapper flexed his comedy acting chops in several skits, offering up endless laughs.
One of his funniest skits is when he teamed up with Kenan Thompson and new member Chris Redd for the "Come Back, Barack" music video. The trio morphed into 90s singing group De-Von-Tré where they croon about wanting President Barack Obama to return to the White House. Trust, it's funny as hell.
Check it:
Speaking of Keenan and Chance:
Nailed it.
During his opening monologue, Chance served up holiday vibes as he attempted to become the Mariah Carey (Queen of Christmas) of Thanksgiving. Get your laugh on below: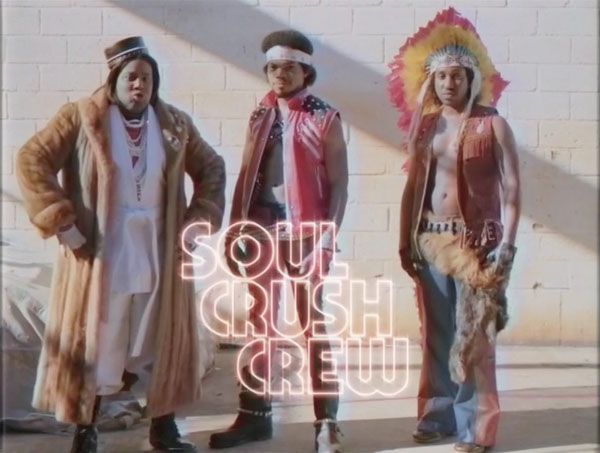 Chance took it old school to put the young generation of rap on their history with the "Soul Crush Crew." Peep the funny clip below: 
The 24-year-old rapper had us laughing as a pizza delivery guy, a student in class on career day and a basketball correspondent covering a hockey game below:
As for the musical performance...
Eminem performed his brand new single "Walk On Water," featuring Beyonce. However, he tapped Skylar Gray to fill in for Bey. Peep the performance above.
How did Chance do guys?!
BONUS: Dr. Dre was on hand to watch his homie Em kill it:
Photo: SNL's Twitter