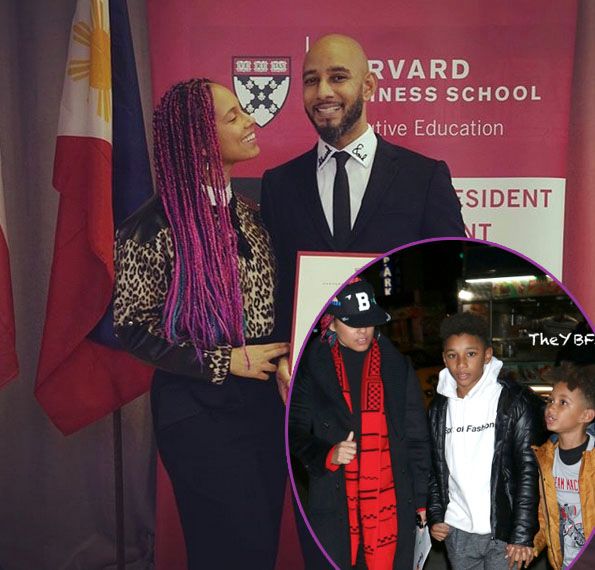 Swizz Beatz just copped his business degree from Harvard. And his wife Alicia Keys was right by his side. Peep pics of Swizz on his big day, plus deets on Rev. Jesse Jackson being diagnosed with Parkinson's disease inside…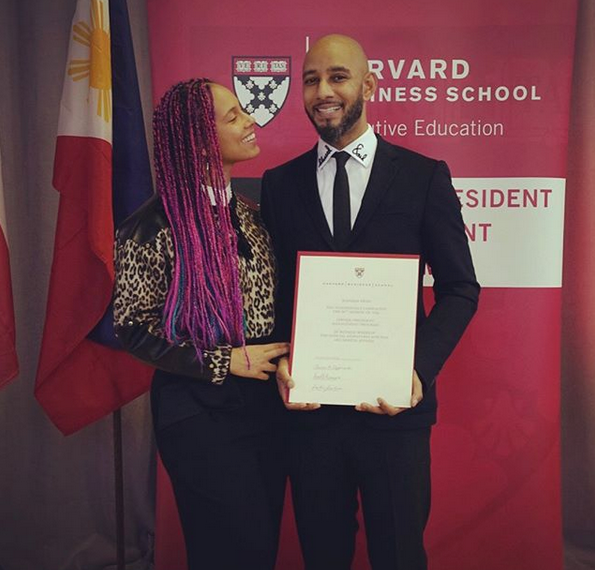 Major congrats are in order for Swizz Beatz!
After three years, the producer received his degree from Harvard Business School, scoop up a certificate from the Owner/President Management Program.
The 39-year-old was overjoyed over his big accomplishment and his wife Alicia Keys was there right by his side to celebrate. "When your hubby graduates from Harvard Business School and you can't stop looking at him in amazement!!!!!!," Alicia gushed.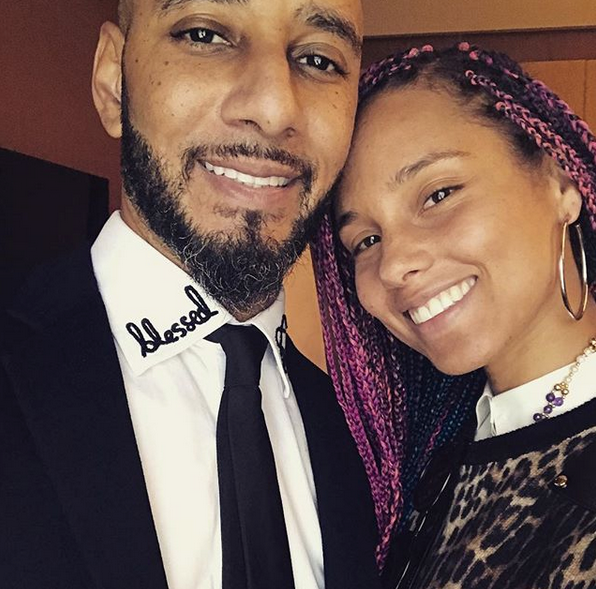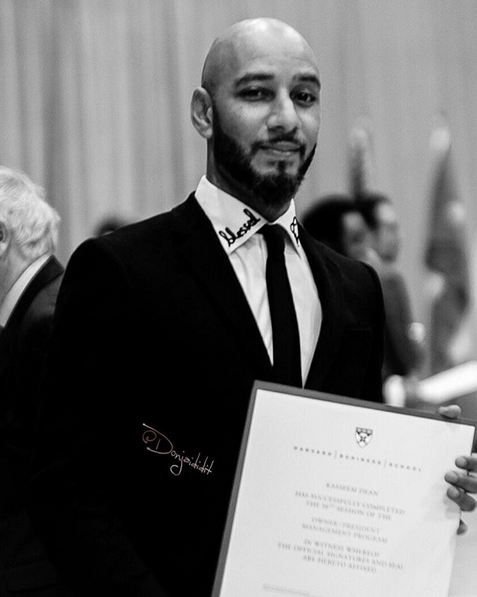 Swizz shared a video where he's walking across the stage to receive his degree, captioning,"Blessings on Blessings I'm in the inspiration business #harvard #opm50 #fromthebronxtoharvard ...it's been a great 3yrs #HBS"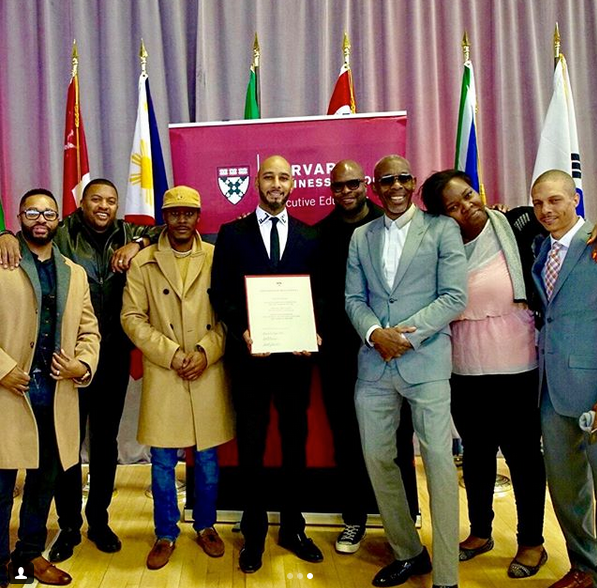 On his higher education journey, Swizz has kept his fans up to date on his studies at the Ivy League school, encouraging his fans that if he can do it, they can do it.
When Swizz first enrolled, he opened up about why he decided to go back to school:
"I just felt like you got to keep graduating your brand. A lot of people get complacent with their success and things that they have done before and I just wasn't comfortable with that because I started transitioning from being a producer to being a business owner. And I would be in theses rooms and no matter how big the deal is or how good it is people would still look at me like 'oh, he's the rapper guy,' 'he's the rapper friend.' I was like we all in this meeting because of what I'm bringing to the table. Being that I really didn't have those credentials to go with those different things, I didn't feel I was getting the respect I deserved so I said you know what, let me go sharpen my pencil a lil bit. Really walk back in these rooms a different person and a different man. And really invest that time into myself."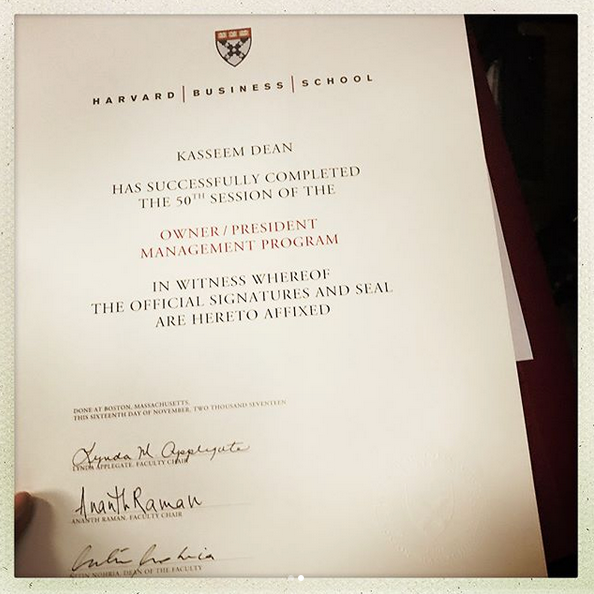 Major congrats Swizz!
Earlier this week...
Alicia Keys was spotted trekking through NYC with her adorable sons Kasseem Dean Jr. (whom Swizz shares with Mashonda) and Egypt Dean. Cute.
In unfortunate news...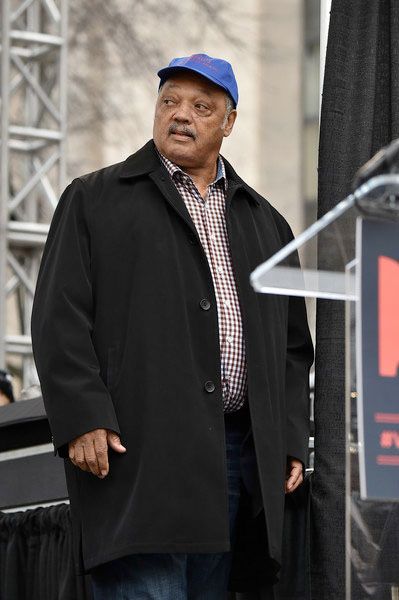 In very sad news, Rev. Jesse Jackson has been diagnosed with Parkinson's disease. The 76-year-old civil rights leader made the announcement to his supporters in an open letter.
MAJOR ANNOUNCEMENT to my friends and supporters on my health and the future. pic.twitter.com/JkuDNpxkix

— Rev Jesse Jackson Sr (@RevJJackson) November 17, 2017
"For me, a Parkinson's diagnosis is not a stop sign but rather a signal that I must make lifestyle changes and dedicate myself to physical therapy in hopes of slowing the disease's progression," Rev. Jackson wrote in a letter.
Jesse's father also suffered from the disease.
"My family and I began to notice changes about three years ago. After a battery of tests, my physicians identified the issue as Parkinson's disease, a disease that bested my father."
Parkinson's disease is a disorder of the central nervous system that affects movement, often including tremors. He has been seeking outpatient treatment since 2015.  Boxing legend Muhammad Ali also suffered from Parkinson's.
Prayers up for Rev. Jackson!
Photos: Backgrid/Getty/Swizz's IG/@cole_cook/@gradyspivey