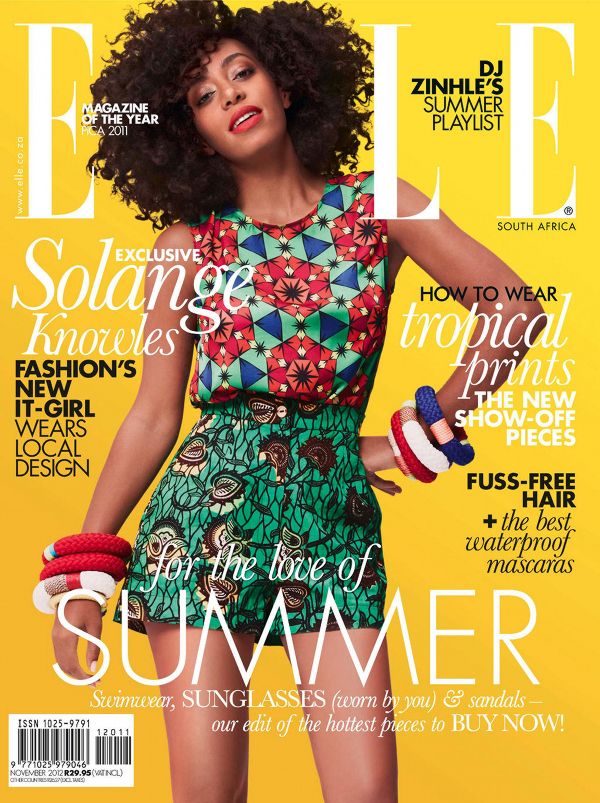 Solange rocks the cover of the November 2012 issue of Elle South Africa.  See the pic inside and photos of Oprah in Harper's Bazaar where she talks about the struggles of OWN.
We told you previously about Solange's photoshoot is Cape Town, South Africa and now we have a peek at the cover of Elle South Africa she shot.  The "Losing You" singer looks radiant styled in the mix/match of colorful styles and prints.  The folks at Elle South Africa, also shared BTS photos of Solange.
See Solange behind the scenes here: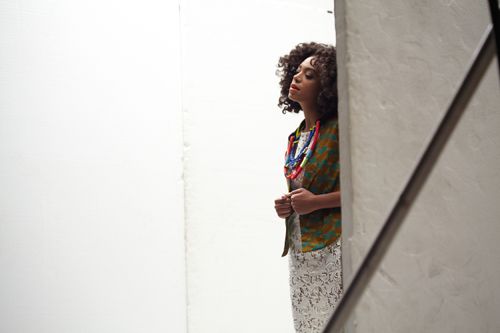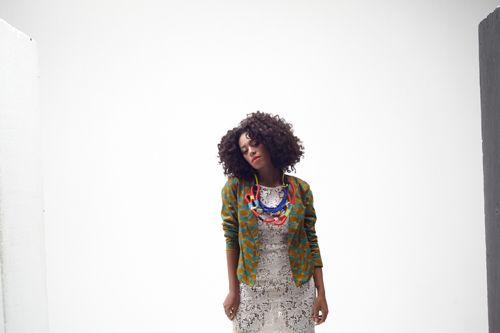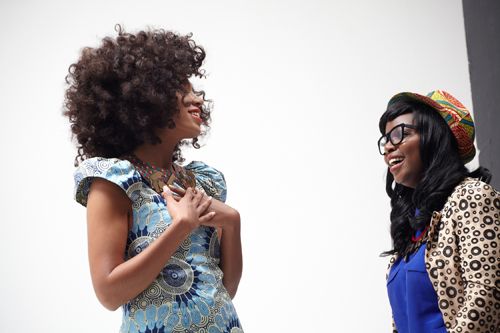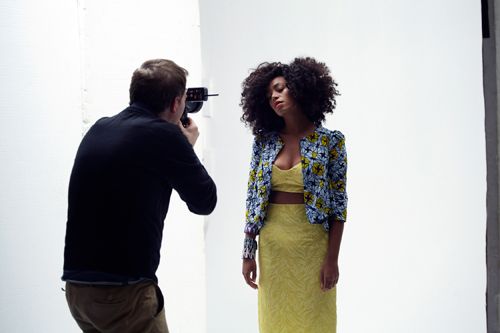 Despite her undeniable style, Solange says she has no interest in starting her own fashion line.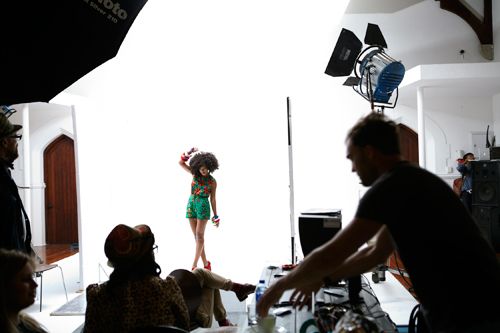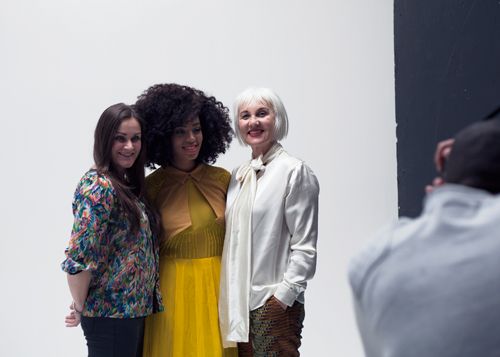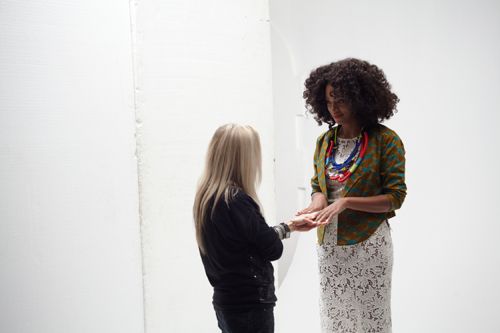 She worked with fashion editors Asanda Sizani and Poppy Adams for the colorful shoot.

In other magazine news......
Oprah Winfrey was shot by Terry Richardson for Harper's Bazaar US November 2012 issue.
In the mag, she explained why she really left the Oprah Show and formed OWN. 
"When you have reached the peak of a mountaintop, which is where I was with the Oprah show, you have absolutely no worries. I'd been in the right space at the right time, and I'd done that in the best way possible for 25 years. But you have two choices: You can come down from the mountain and spend the rest of your days thinking it was so beautiful there, or you can create a vision, look upward, see the next mountain, and start the climb all over again."
Yes to the vintage-inspired O!  Oprah also reveal that when it comes to some of her famous lines, even she still had to work at it. "Live your best life. I'm a work in progress when it comes to practicing my most famous motto. Like this morning, I had the intention to meditate for 20 minutes, but I really only made it about 12. And then I said, 'Okay, don't beat yourself up; you did the 12.' I had the intention to work out for an hour, but I only did a half. And even with that I was still a half hour later getting here, so..."
 
Nice to know even Oprah has room to grow as a person.
Photos by Juston Polkey/Terry Richardson