Meek Mill has just been granted a new bail hearing following Jay Z's new op-ed piece on the injustices plaguing the justice system. Get it all inside…
Following Meek Mill being sentenced to two to four years in prison for violating his probation, the judge presiding over his case has granted him a new bail hearing, 11 days after he was sentenced to prison. The date is set for November 27th.
BREAKING: Just spoke to #MeekMill attorney. He will have a new bail hearing on November 27 in Philly. This will be in front of Judge Brinkley. @CBSPhillypic.twitter.com/EFt1PHWJPE

— David Spunt (@DavidSpuntCBS3) November 17, 2017
Judge Genece Brinkley is now being investigated by the FBI. It's reported the judge is being investigated for her conduct in and out of the courtroom.
Brian McMonagle, Meek's attorney, claims Judge Brinkley suggested Meek should record a version of Boyz II Men's song "On Bended Knee" and to mention her name in it. When the MMG rapper declined, it's reported she replied, "suit yourself."
It's important to note though, Judge Brinkley, a graduate of Spelman College, has also reportedly offered numerous opportunities to Meek mill for him to turn over a new leaf.  From community service opportunities (some of which he reportedly did not fully participate in) to several slaps on the wrist after probation violations.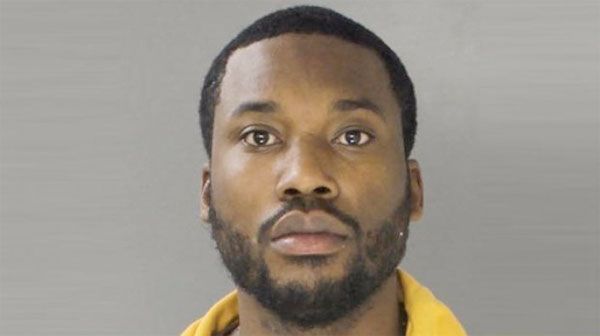 Once news broke that the Philly rapper would be heading back to jail, several celebrities took to social media to express their outrage. One of them being Jay Z.
After reacting in a Facebook message, Hov was inspired to write a full op-ed piece in the NY Times talking about how the justice system stalks black people like Meek on a daily. He talked about how Meek was 19 when he was convicted on drug and gun possession charges and how he has spent his entire adult life on probation. Meek is 30-years-old and still paying for a crime he committed when he was a teenager, even after serving 8-months in jail for it.
"What's happening to Meek Mill is just one example of how our criminal justice system entraps and harasses hundreds of thousands of black people every day," Jay Z wrote. "I saw this up close when I was growing up in Brooklyn during the 1970s and 1980s. Instead of a second chance, probation ends up being a land mine, with a random misstep bringing consequences greater than the crime. A person on probation can end up in jail over a technical violation like missing a curfew."

"In Pennsylvania, hundreds of thousands of people are on probation or parole. About half of the people in city jails in Philadelphia are there for probation or parole violations. We could literally shut down jails if we treated people on parole or probation more fairly."

"And that's what we need to fight for in Philadelphia and across the country. The racial-justice organization Color of Change is working with people in Philadelphia to pressure the courts there and make that vision a reality. Probation is a trap and we must fight for Meek and everyone else unjustly sent to prison."
Read his full op-ed piece here.
He also spoke out on stage during one of his recent 4:44 tour stops:
Do you agree with Hov?
LeBron James surely does.
Photos: AP/Getty/CBS Philly