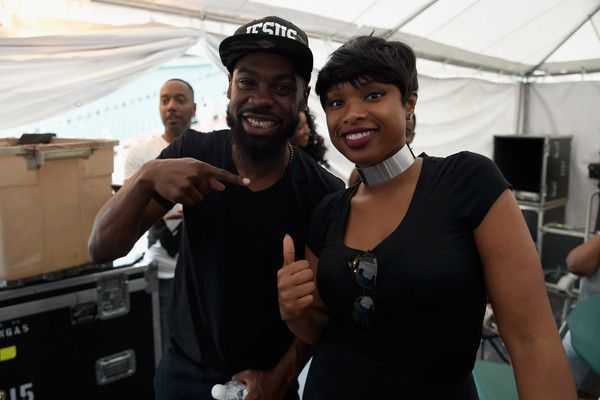 After Jennifer Hudson accused her now ex-fiance of getting physically aggressive with her and their son in a pattern of bad behavior, a now kicked out David Otunga is striking back with cheating allegations.  Get it all inside...
This split is getting messier by the minute! Not only are abuse accuations flying, but so are cheating accusations.  And we can't say any of it is all that farfetched.
In the wake of Jennifer Hudson announcing she and her fiance of 9 long years, David Otunga, have split, all types of ish is coming to the surface.
Jen accused David of getting aggressive and says it's escalated over time.  She filed for an order of protection against him, which led to cops coming to their Chicago home last night.  He was told to pack his ish and leave.
Jennifer says a couple night ago. David was trying to reach her while she was in the studio.  When she didn't anser, he had their 8-year-old son video record the scene since he was there as well, allegedly in hopes of catching Jennifer in the cheating act with one of her producers.  Chile....he went and dragged the baby into this mess.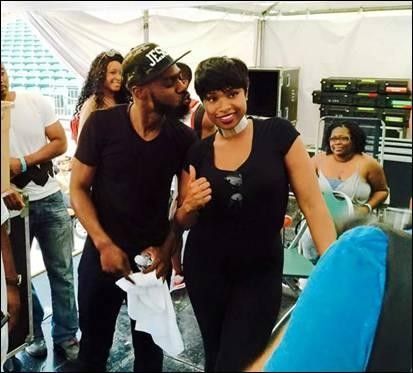 Word has it that David has been accusing Jennifer of having an affair with Christian turned secular artist Mali Music. 
The twosome were spotted backstage together during the Cincinnati Music Festival in the summer of 2015 (above).
According to reports, Jenny denies any cheating, but David hasn't let it go: 
Hudson denies having any relationship with the producer, but Otunga believes Hudson and Mali Music were having a secret affair for months before the confrontation.

We're told Jennifer and Mali Music met a few years ago, when she hired him to perform at a party. They became friends and we're told they have been in the studio together a number of times. She told Charlamagne Tha God back in 2014, "My favorite artist is Mali Music. See, y'all don't even know who he is. Y'all gotta look up Mali Music, trust me."
A mess!
Mali is keeping mum for now. 
Here's a couple videos of him and JHud dueting and getting all cutesy and ish over the past few years:
Hmph.
By the way, David has reportedly dropped out of his upcoming WWE commentating gig for the pay-per-view "Survivor Series," all due to this split drama.
Photo: Getty/IG