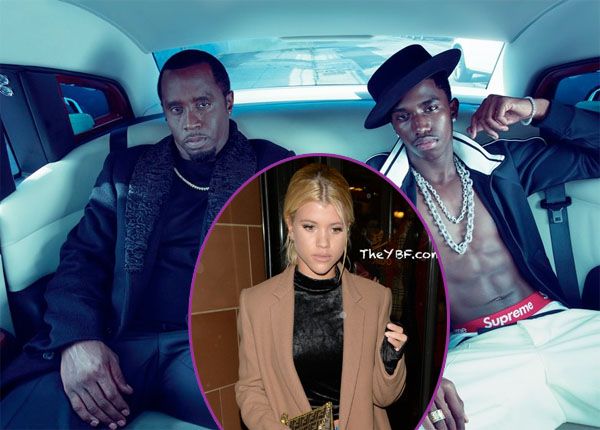 In celebrity kid news, Sofia Richie jets to London after dishing about her relationship with boyfriend Scott Disick alongside her dad Lionel Richie. Meanwhile, Diddy and his son Christian Combs are heating up VOGUE. Get it all inside…
Sofia Richie is still in a relationship with her much older boyfriend Scott Disick, in case you were wondering. And even when they're not around each other, Lionel Richie's daughter is repping for her man any chance she gets.
The 19-year-old was spotted leaving C London restaurant with her friend Lottie Moss this week, sans her boyfriend. But, he wasn't far behind. She rocked a cellphone case that featured Scott's face on it with the words "Lord Disick bitch" printed on it. Check it out here.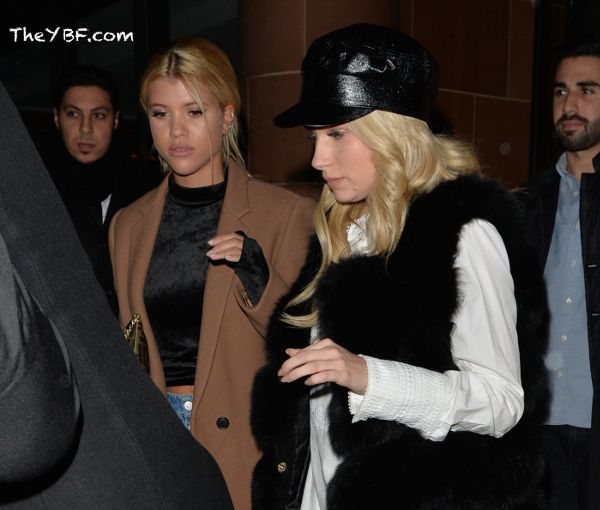 Last week, Sofia joined her father Lionel Richie on the red carpet at the SAG-AFTRA Foundation's Patron of the Artists Awards in Beverly Hills. While on the carpet together, the daddy-daughter duo was asked about Sofia's relationship with her 34-year-old boyfriend.
"He's good. He's been very nice. He's been very cool. He's very supportive, whatever that means," Richie told E! News as her father made a hand gesture that looked like a gun pointing at his head.
Bloop!
"I am into her business, and she's trying to keep me out of her business," Lionel said during the interview. "The fact is, I don't know, how can you sneak when everything is on Instagram?"
"Well, I'm not hiding anything from you," Sofia responded.
Peep their exchange below:
This isn't the first time Lionel spoke out about his daughter's public relationship. Last month, he told reporters he's "scared to death" of their new coupledom.  Hell, so are we.
Speaking of celeb kids...
Like father, like son.
Christian Combs is a spitting image of his father Sean "Diddy" Combs. And they're serving up family vibes in VOGUE magazine's December 2017 issue.
In their piece, both father and son (who's shirtless) dish on their love for diamonds and jewelry.
Sean "Diddy" Combs, who studied the jewelry collections of celebrities and royals and worked with Jacob the Jeweler and Lorraine Schwartz on his own custom pieces, further mythologizing this most mythic of stones. Lately, though, Combs has come around to see the power of modern, more restrained jewelry and gems. "They can be very minimalistic and sophisticated," said Combs, a slight string of sparkling stones around his neck and a single pavé pinky ring on his finger. "Now it's an accent instead of the whole story."

The impresario is imparting this wisdom to his son, Christian, nineteen. "I love the shine it gave my body and skin," says the younger Combs. "But I really want a Rolex—fully iced."
Gotta love it.
Photos: Pacific Coast News/Backgrid/Annie Leibovitz via VOGUE