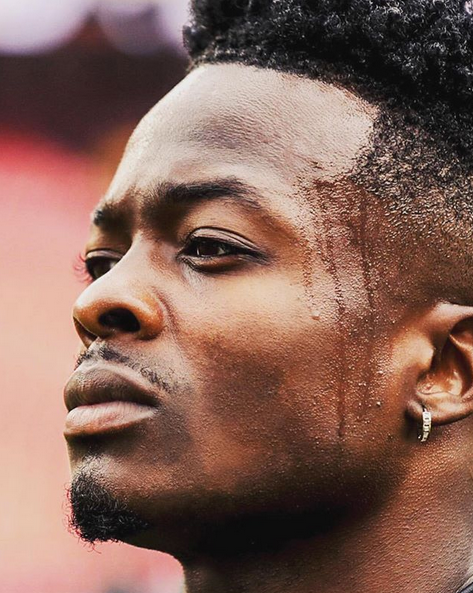 Hours before 49ers baller Marquise Goodwin hit the field on Sunday, he and his wife lost their baby boy. So sad. Get the deets, plus celebrate with Musiq Soulchild and his ex-Ashley "Tiyumba" Wright on their new bundle of joy inside…
49ers wide receiver Marquise Goodwin and his wife Morgan Goodwin got the worst news any parent could get. Around 4AM Sunday morning, they lost their newborn baby boy. There were some complications with the pregnancy and Morgan sadly had to prematurely deliver their new bundle of joy.
After the 49ers game against the New York Giants on Sunday, the 26-year-old NFLer took to Instagram to share the devastating news about his son's passing:
His wife Morgan also posted a touching tribute:
Impossibly sad.
During the game, Marquise scored a touchdown after catching an 83-yard pass. After he made the touchdown, he fell down to his knees and thanked the man upstairs:
By the way, yesterday's win was the first win of the year for the 49ers. They defeated the Giants, 31-21.
What a strong couple! We send our prayers and condolences to the Goodwin family. 
Photos: Marques' IG/Ashley's IG