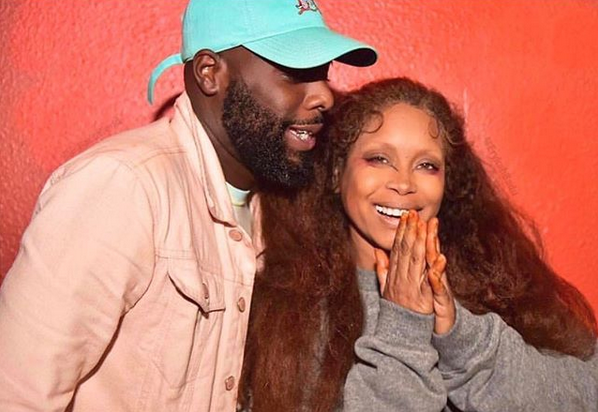 Eye Candy Alert! We're just noticing Erykah Badu's little brother Eevin Wright is fine AF. And we've got a few deets about him. Get them inside…
We're always down for some new eye candy. And Erykah Badu's little brother surely fits the bill.
His name is Eevin Wright and he's Erykah's merchandise manager who travels around the world with her. Not only that, he flexed his pen game taking part in her third studio album, Worldwide Underground, where he earned writing credits.
Ms. Badu posted up a cute brother-sister photo (above) featuring her fine younger brother with the caption, "Me and baby brother. (Bruce LeRoy aka lil badu aka dookie loud) 10/29/17." It was a few days ago for his birthday.  Eevin travels with her and serves as her merchandise manager. Fine a**           
And he's a part of the infamous #BeardGame. YAS
He sort of reminds us of a young Idris Elba.
A few years ago, Eevin was his sister's date for the 3rd Annual Black Girls Rock! event in NYC.
We're not sure if he's single or not, but we do know he's hella cute.  You're welcome.
Photos: Erykah's IG/Getty