Baby #2 is on its way to join Tia Mowry, Cory Hardict and their son Cree Hardrict! Peep their adorable family announcement inside…
Baby #2 is coming!
Tia Mowry and Cory Hardrict are gearing up to welcome another bundle of joy into their family fold. Yep, their son Cree Hardrict is about to be a big brother.
The trio made the announcement in a cute Instagram picture with the cooking mom holding up her shirt while Cory and Cree kissed her stomach: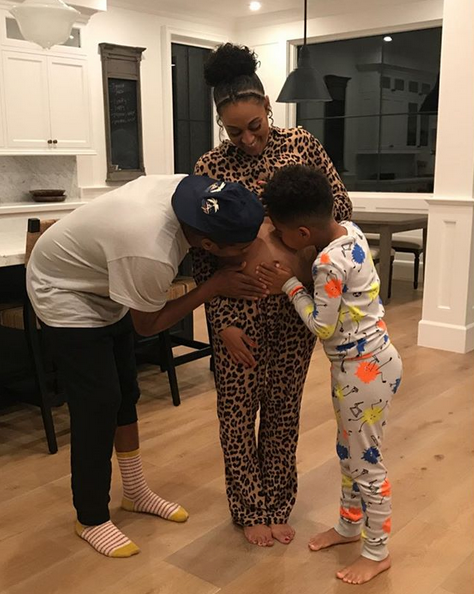 Adorbs!
It's a special pregnancy for Tia as she has been trying for another child for a few years now. She has had issues getting pregnant since she suffers from endometriosis.
Last year on the red carpet at the 2016 BET Awards, the Whole New You author told PEOPLE, "I do suffer from endometriosis, so there's a little bit of a challenge there, but I will say this: I am working on my diet."
She continued,"[We're] trying, but I don't want to put too much hope into it. I don't want to be let down."
And now, they're pregnant!
Congrats!
Photos: Tia's IG