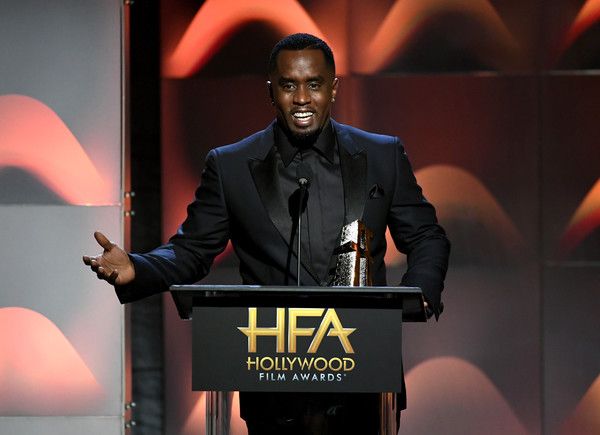 Diddy had the Internet in a tizzy when he said he was changing his name to Love (aka Brother Love). But, he was just joking. Find out what he said, plus hear what Lil Kim said about the Notorious B.I.G. pulling a gun out on her inside…
Diddy pulled a fast one on everybody.
Over the weekend, the Hip Hop mogul, who was celebrating his birthday, posted a video on Instagram declaring he was changing his name from Diddy to "Love" or "Brother Love." He said he was no longer going by any of his previous monikers and would only respond to "Love" or "Brother Love."
Check it:
Well, he received an overwhelming response, so he had to come back and clear up that he was just JOKING. He captioned,"I see you can't play with the internet." However, he's all about that love wave.
Check it:
There's that.
By the way, Diddy received the Hollywood Documentary Award for his 'Can't Stop Won't Stop: A Bad Boy Story' documentary during the 21st Annual Hollywood Film Awards. Congrats!
Speaking of the Bad Boy Family...
Lil Kim is responding to a story Jermaine Durpi recently spoke about where he said Biggie pulled a gun out on her.
During the "Drink Champs" podcast, Jermaine revealed Biggie pulled a gun out on Kim because she got made when she found out he had sex with her "sister." Kimmy admitted the story has some truth, but its not the whole truth.
She sat down with HOT 97's "Ebro In The Morning" where she confirmed he did whip out a gun on her while touching on the violent side of their relationship.
"It happened. The story [that Jermaine told] is not exactly how he said it, but it's very close to the truth," she said. "We did have a very violent relationship. I hate that, but for a while, that was all I attracted. It is what it is. He was everything. You know how it is when you're in the industry, the guys get you whatever you want, but you can't do sh*t. You can't do nothing."
Kimmy explained the girl he slept with wasn't her blood sister, but she was someone close to her. She said she feels like he did that to show her that the girl wasn't her real friend. Hmph. Not sure why somebody who isn't your daddy is attempting to teach you lessons, but whatevs. It sounded more like a justification for men to do what they want to do.
Kim also blamed Biggie being a Gemini for why their relationship got volatile at times.
Start watching at the 10:20 mark above.
Photos: Getty