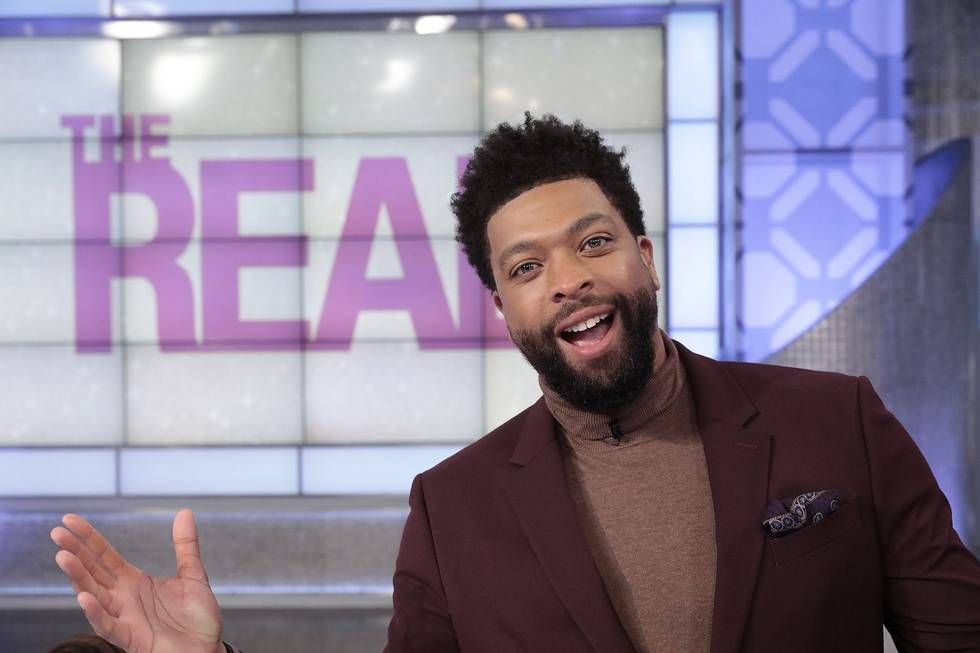 Comedian & actor DeRay Davis has way more going on at home than one would think.  He's got a three-lationship, and is quite open about it.  Deets on how he's living with both of his girlfriends inside...
Not sure how much this dude is making for two women to voluntarily be here for this, but so be it.
VH1's "Hip Hop Squares" host DeRay Davis is extra open about his threesome style relationship.  He guest co-hosted "The Real" yesterday and spilled his own tea: He's in a relationship with two different women, and he's living with them both.  Yes, all three are shacked up in Hollywood somewhere.
He said about his poly-amorous relationship:
I've been with one for five years; the other one for about… 2 ½ years…
And he says both of the women are A-Ok with the set up:
They're very comfortable, cause I'm very open, I don't make it where it's all "Oh, look what I'm doing!" I'm not a player…
Yeah yeah, it's a "lifestyle" that consenting adults agree to. And it's "different" from an open relationship or cheating. We get it.
It still seems like the equivalent of one of those man-made religions created to justify a man's desires.  Because no matter how you cut it, a man always seems to be the main beneficiary in poly-amorous relationship. DeRay also revealed they do all sleep together (meaning smash) from time to time when he isn't picking and choosing who he wants to sleep with that night.
Not many women have multiple men who all agree to be in a relationship together where she can add in a new man whenever she wants...like men can and do in these relationships. Even a few of the women on the popular "Sister Wives" show have seen the light about why this lifestyle doesn't work for them or benefit them.
But, to each their own chile.  Check out his explanation below:
Photo: The Real