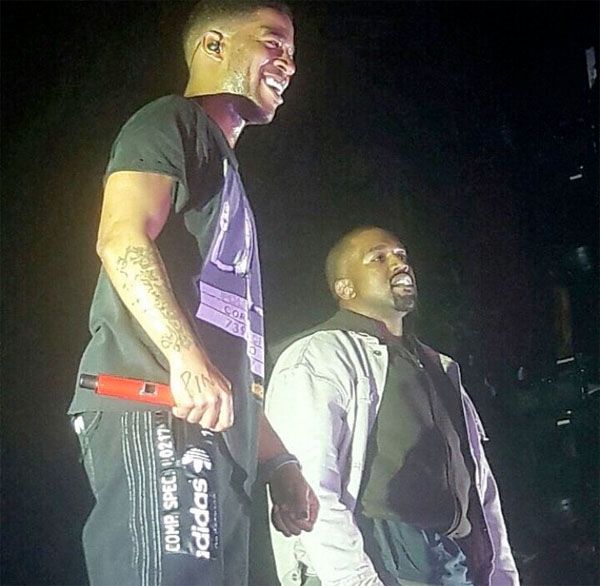 Kanye West is looking very healthy these days. He surprised concertgoers when he hit the stage with Kid Cudi in Chicago. Peep clips from the show, plus Drake's priceless reaction after a fan threw a bra onstage inside….
Kanye West appears to be doing good these days. We seen him for the first time in a little while when he was spotted with his wife Kim Kardashian West heading inside a dinner party for Kendall Jenner's 22nd birthday. After partying on the west coast, he made his way to the Midwest.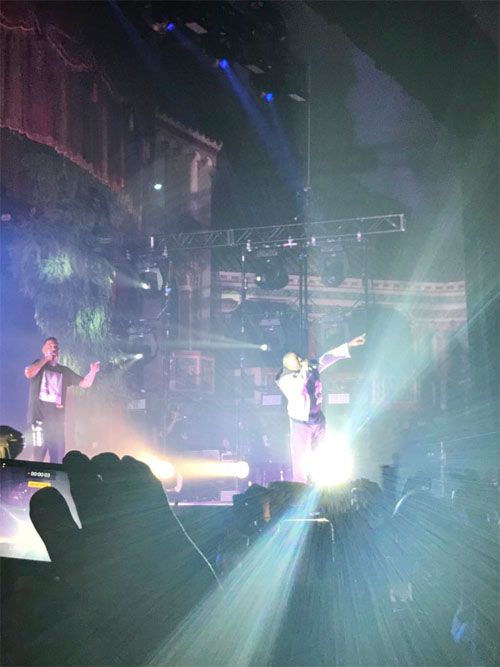 The PABLO rapper had concertgoers go WILD when he popped up for a surprise performance with Kid Cudi at the Aragon Ballroom in their hometown of Chicago. Cudi is currently making rounds on his "Passion, Pain, & Demon Slayin' Tour."
Kid Cudi just brought out Kanye in Chicago

— Lil Chano From 79th (@chancetherapper) November 5, 2017
As you may know, Ye and Cudi were at odds at one point in time, but they have since patched that up.
Ye got turned up while performing his hit track "Father Stretch My Hands Pt. 1," a cut from his The Life of Pablo album.
See the madness below:
@TeamKanyeDaily CUDI AND YE IN CHICAGO pic.twitter.com/6rBlZG30j7

— Jack Kelley (@j_kelley13) November 5, 2017
@TeamKanyeDailypic.twitter.com/3mSQlDuFnp

— Gretchen (@biggerthehoop__) November 5, 2017
KANYE SHOWED UP TO @KidCudi's CHICAGO SHOW!! pic.twitter.com/6KFrbBOVEI

— (@whiteboi1da_06) November 5, 2017
G O D S pic.twitter.com/A8TxZn7vT1

— Kenny Escobar (@saintesco91) November 5, 2017
After the set, Ye and Cudi hugged it out:
Also...
A smiling Ye hit up Harold's Chicken Shack for some good eats. Happy to see he appears to be doing well.
At another concert...
Drake loves boobs!
During a concert in New Zealand, a fan whipped off her bra and threw it at the Young Money rapper. And Drizzy was all for it. The More Life rapper picked up the bra and asked, "Whose titties are these?" He then proceeded to see the size of the bra. "I'm a single man and I need this 34 F...It's you right there? Oh, I'll talk to you later."
True ladies man. Peep the clip above.
Photos: @KanyeToThe/@JayRaw723