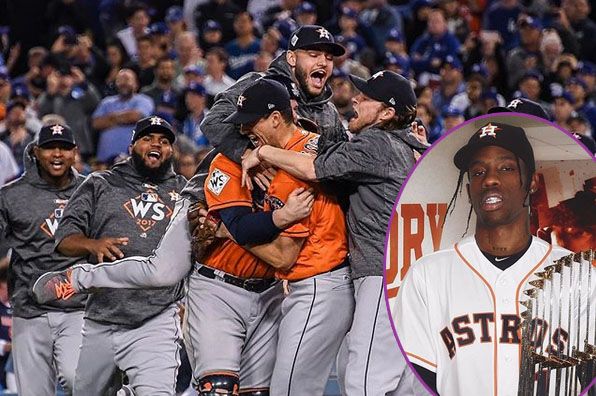 The Houston Astros won the World Series! And several YBF celebs were cheering them on (as well as the LA Dodgers). More inside…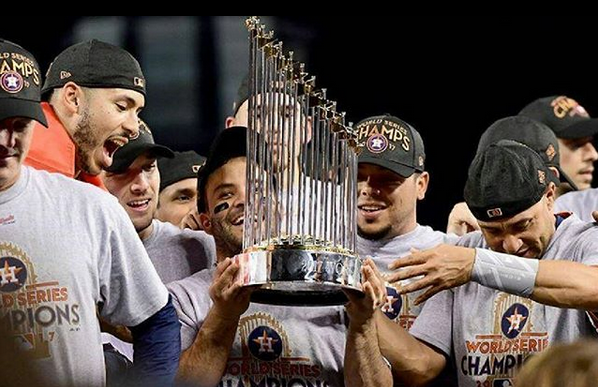 Baseball history was made last night.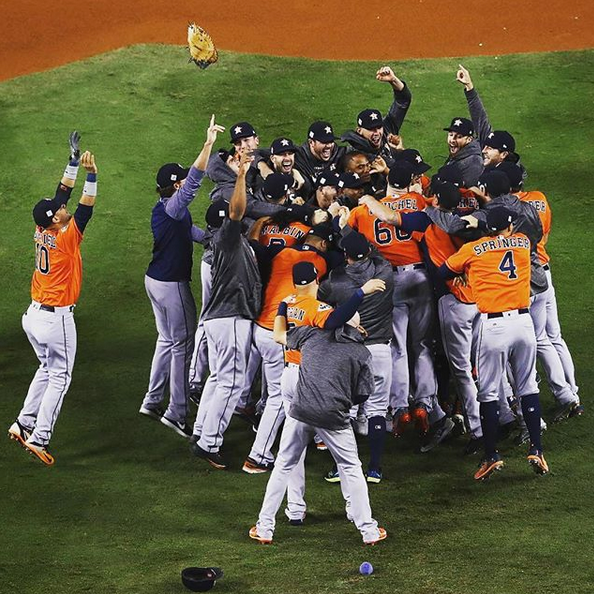 The Houston Astros won the World Series against the Los Angeles Dodger in seven games. It's the Astros' very first title in franchise history, so you can imagine the team's excitement after the incredible win. And the win was even sweeter considering how the city is currently rebuilding after hurricanes that wreaked havoc on the city. 
YBF celebs were in the mix to cheer on their respective teams. Rapper and Houston native Travis Scott hit up Dodgers Stadium to watch his home team take home the win. The soon-to-be dad even got a chance to snap it up with the championship trophy.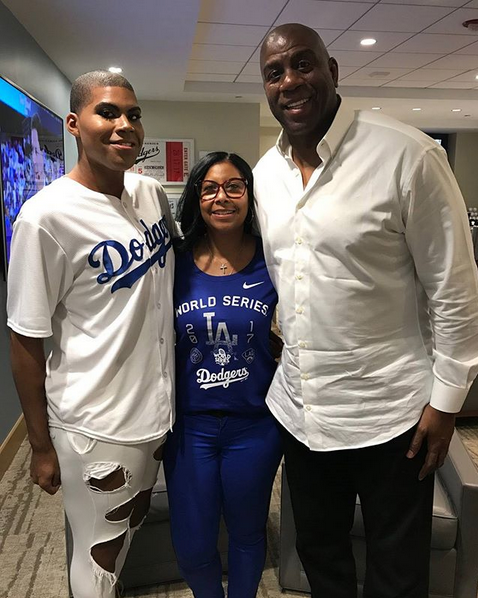 Retired NBA superstar Magic Johnson, his wife Cookie Johnson and son EJ Johnson were decked out in their Dodgers gear to cheer on their team. Unfortunately for them, they had to suffer an "L."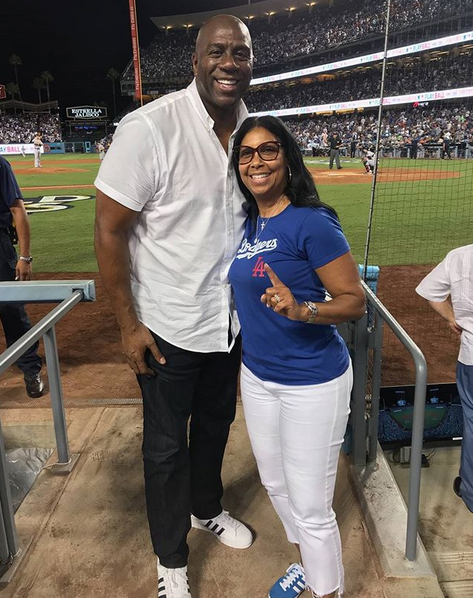 Congratulations to the Houston Astros owners, players, and fans on winning the 2017 World Series.

— Earvin Magic Johnson (@MagicJohnson) November 2, 2017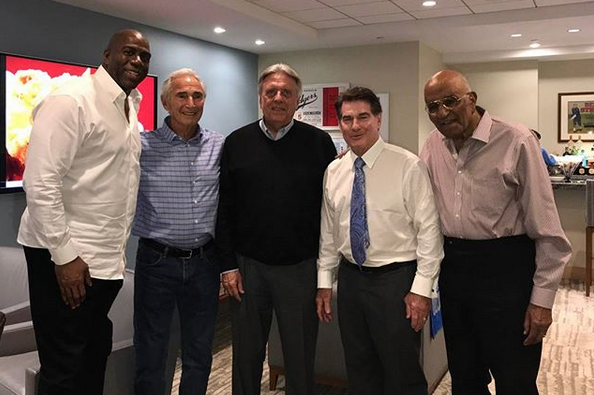 They still had fun though. Magic snapped it up with Dodgers legends Sandy Koufax, Rick Monday, Steve Garvey, and Don Newcombe before the game.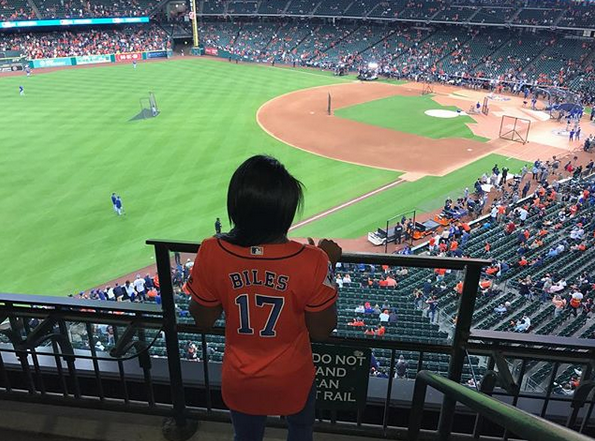 Olympic gold medalist Simone Biles was spotted rooting for the Astros earlier in the series and she was super excited after the win:
Singer Michelle Williams and her boyfriend Chad Johnson along with rapper Bun B and his wife Angela to cheer on their teams:
THE HOUSTON ASTRO'S ARE WORLD CHAMPIONS BABY!!!!!!! #EarnHistory

— Simone Biles (@Simone_Biles) November 2, 2017
Several other YBF celebs sent out congratulatory messages to Astros via social media. Check them out below:
#BlackIce Congrats to the Astros #TheyWannaKnowWhatsGoingOnInTheSouthpic.twitter.com/etvmC6vBSc

— Big Boi (@BigBoi) November 2, 2017
With all the tragedy Houston seen this year, It's amazing to see yall win! Houston did that for the city! I feel it

— Sean Don (@BigSean) November 2, 2017
Kongratz H Town!

— Lil Wayne WEEZY F (@LilTunechi) November 2, 2017
Strooos!!!!! Congrats on earning your way into history. Much respect.
Congrats @astros !!!! #HoustonStrong

— James Harden (@JHarden13) November 2, 2017
We are the champions!!!!!! We are the champions, of the world!!!!!!!!! #HoustonAstros

— Chamillionaire (@chamillionaire) November 2, 2017
Kongratz H Town!

— Lil Wayne WEEZY F (@LilTunechi) November 2, 2017
A few games before…
Jennifer Lopez and Alex Rodriguez were in the stands having fun. In case you missed it, find out how these two hooked up for the first time HERE.
Congrats H-Town!
Photos: Astros' IG/Travis' IG/Magic's IG/Simone's IG