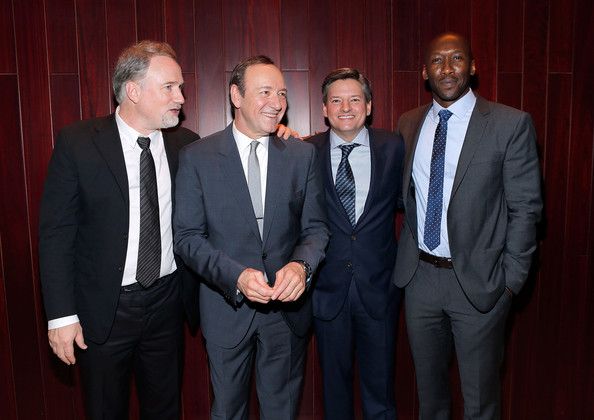 Ugh. House of Cards just got served the pink slip by Netflix, but there's conficting stories on when the decision was made - before or after the explosive Kevin Spacey underage sexual assault allegations. Deets inside...
Listen, we just wanted more Remy (Mahershala Ali) in our lives in the near future.  But that's not gonna happen.  At least not past this upcoming season of House of Cards.
On the heels of actor Kevin Spacey being accused of sexually assaulting a 14-year-old almost 30 years ago, Netflix handed down an official cancellation notice today for their cash cow House of Cards.
Of course, the reasoning appears to stem from the horrific allegations (and Kevin's equally gross "apology" where he irresponsibly and conveniently took the opportunity to come out as a gay man). 
Late Sunday, Star Trek Discovery star Anthony Rapp came forward about an incident that happened at Kevin Spacey's New York apartment in 1986.  He was 14 and Kevin was 26, and they were both starred in Broadway shows. Rapp claimed that Kevin drunkenly put the then 14-year old on a bed to "seduce" him:
"I was aware that he was trying to get with me sexually."
Kevin put out a statement late last night, and it didn't go over well with folks.  Wanda Sykes, specifically, wasn't here for it:
No no no no no! You do not get to "choose" to hide under the rainbow! Kick rocks! https://t.co/xJDGAxDjxz

— Official Wanda Sykes (@iamwandasykes) October 30, 2017
Twelve hours later, Netflix put out a notice that House of Cards, which is currently in production of its 6th season, had been cancelled. And this would be the last season.
Deadline says the decision was made this morning after the allegations were made:
While Netflix and producers Media Rights Capital were leaning towards ending the show a while ago, key cast and creatives were only alerted this morning in a series of calls.
This would beg the question of why the show couldn't just fire Spacey and move forward with Robin Wright as the sole lead, since she's currently in he Oval Office anyway.
ABC News says something slightly different, unless the cast simply wasn't told when the decision was made previously:
"The Netflix representative confirmed to ABC News that the decision to end the show after its season six was made before the scandal broke."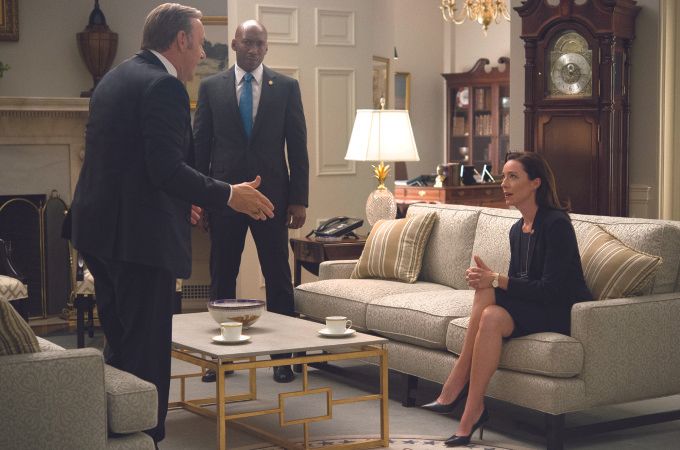 The show's production house and Netflix put out a joint statement:
"Media Rights Capital and Netflix are deeply troubled by last night's news concerning Kevin Spacey," the companies said in a joint statement today. "In response to last night's revelations, executives from both of our companies arrived in Baltimore this afternoon to meet with our cast and crew to ensure that they continue to feel safe and supported. As previously scheduled, Kevin Spacey is not working on set at this time."
The 13-episode Season 6 of House of Cards is expected to debut in mid-2018 on Netflix.  We'll always have fine ass Remy and those ruthless one liners from The Underwoods....
Photos: Getty/House of Cards