Last night, Beverly Bond, the CEO and Founder of BLACK GIRLS ROCK! teamed with CHEVY to host the "CHEVY Shot Caller's Dinner" at Espace NYC.  Find out more about the fab event inside and see pics of Tracee Ellis Ross, Estelle, and Luke James.....
R&B group SWV, Salt and singer Estelle were amongst the movers and shavers spotted at CHEVY's Shot Caller's Dinner in NYC last night.  The event was a part of BLACK GIRLS ROCK!, which tapes tonight, and welcomed influential individuals who are making an impact on their communities.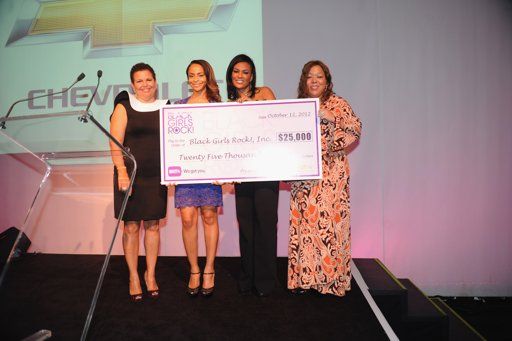 During a touching moment, representatives from CHEVY (shown above) presented a $25,000 check to BGR and Beverly Bond was overcome with emotion.  She shared an inspirational story about BGR saying that it began in 2006 as a t-shirt and everything it has become is a product of her thoughts and dreams.   She also shared that Tracee (who's hosting BGR this year) was also the host of the first BGR.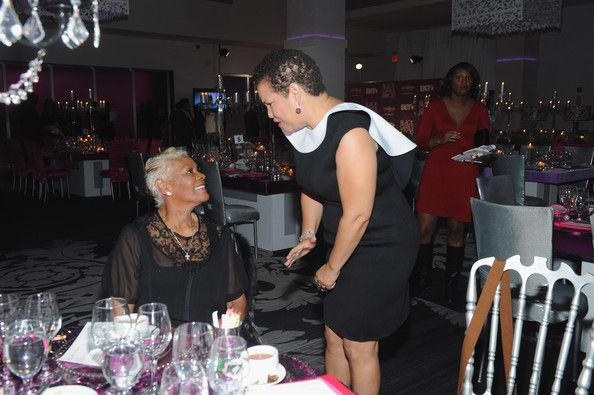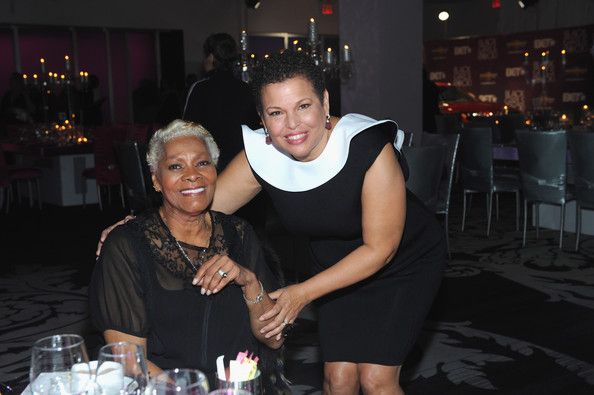 And BET CEO Debra Lee posed with Grammy Award-winning music legend Dionne Warwick who'll receive the BGR Living Legend Award Saturday night.
http://50.56.9.155/sites/all/modules/fckeditor/fckeditor/editor/skins/de...); background-position: 0px -304px; " class="TB_Button_Image" src="images/spacer.gif" />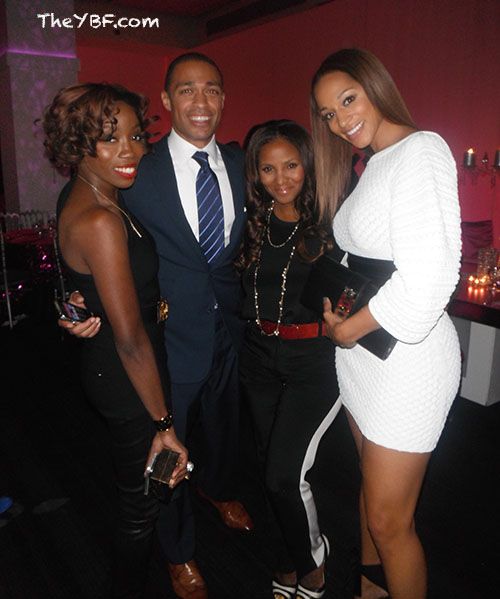 BET's TJ Holmes (who hosts "Don't Sleep") was spotted with Estelle, Marvet Britto, and Alexis Welch. Alexis (Amar'e Stoudemire's fiancee) looked gorge in a white Chanel dress which she paired with an Alexander McQueen belt, Louis Vuitton shoes, and an Hermes clutch.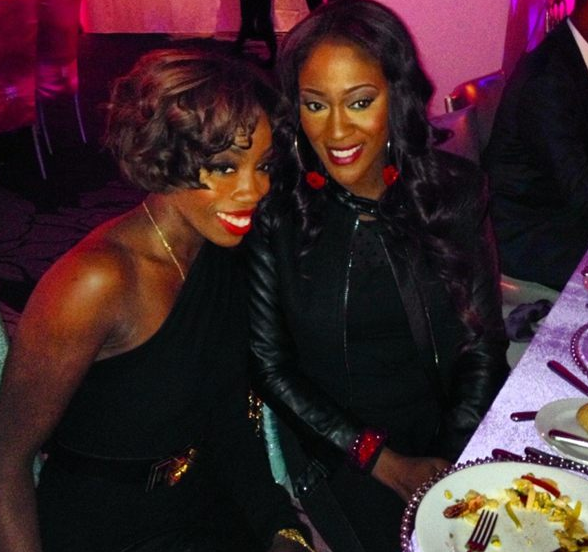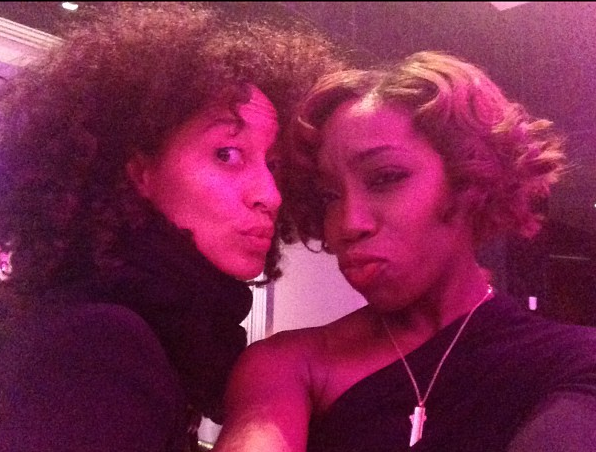 Estelle tweeted some fun photos of herself with Coko and Tracee.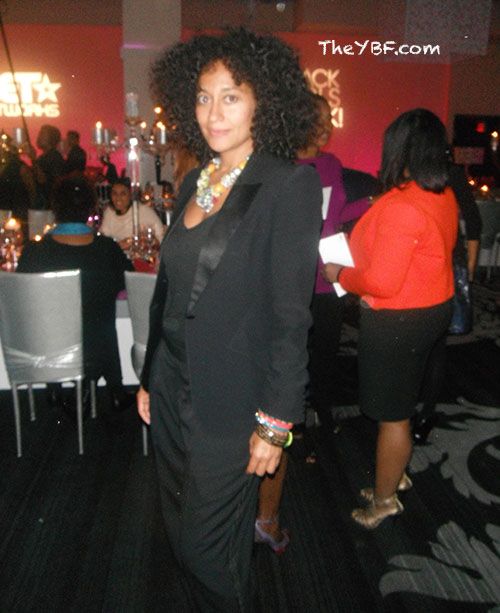 Meanwhile, Tracee used fun LuLu Frost jewelry to add color to her black ensemble.
Actor Luke James posed with artist Sofi Green and MTV & Shade 45 personality Sway.  The blue-green-haired Sofi just landed a hosting gig on MTV's "The Week in Jams" where she'll work with Sway.
We see both Alice Smith and Michaela Angela Davis like funky frames!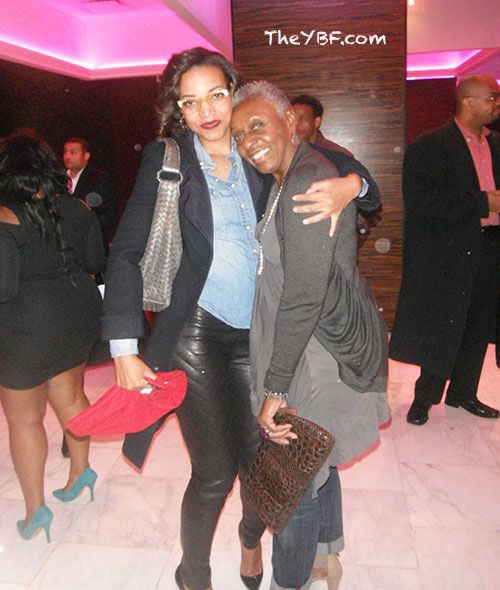 Bethann Hardison shared a hug with recording artist Alice Smith.  Later on, Alice blew the audience away with a performance at dinner.
Dr. Michelle Callahan posed with VH1's Janelle Snowden.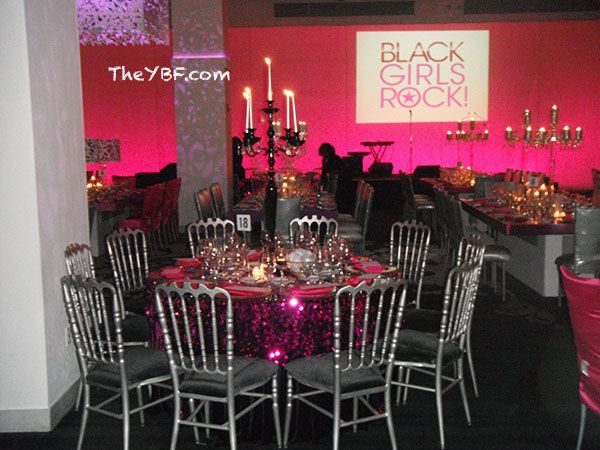 And the pink themed dinner was fab times for all.
Photos via Brad Barket/Getty Images North America/TheYBF.com