#PrisonBae Jeremy Meeks has taken his relationship to Topshop heiress Chloe Green to the next level, introducing her to his son. Meanwhile, his estranged wife Melissa Meeks is back on the market and she's ready to mingle. Everything inside…
Things must be getting serious between #PrisonBae Jeremy Meeks and Topshop heiress Chloe Green.
After their relationship went public following loved up flicks on BAEcay in July, the married former felon and retail princess are still going strong. So strong, that Jeremy has introduced his 7-year-old son Jeremy Jr. (whom he shares with estranged wife Melissa Meeks) to his new girlfriend.
The couple was spotted strolling through Beverly Hills leaving the James Perse store.
Elsewhere...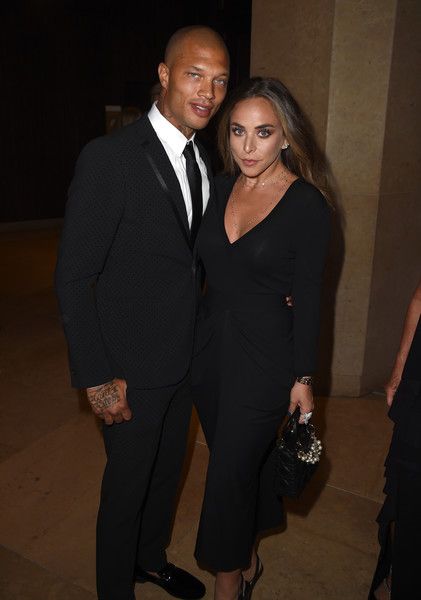 The new couple attended the 2017 Princess Grace Awards Gala held at The Beverly Hilton Hotel and they were on their usual coupledom steez.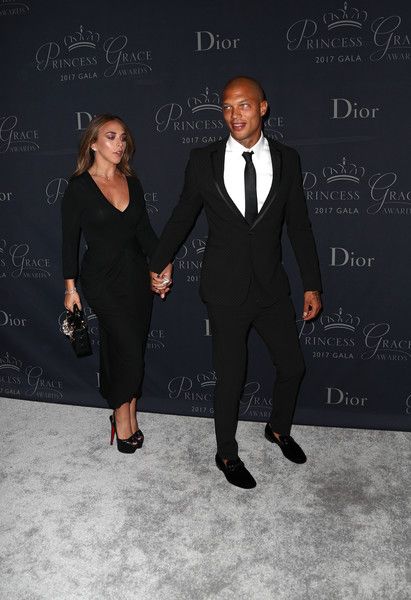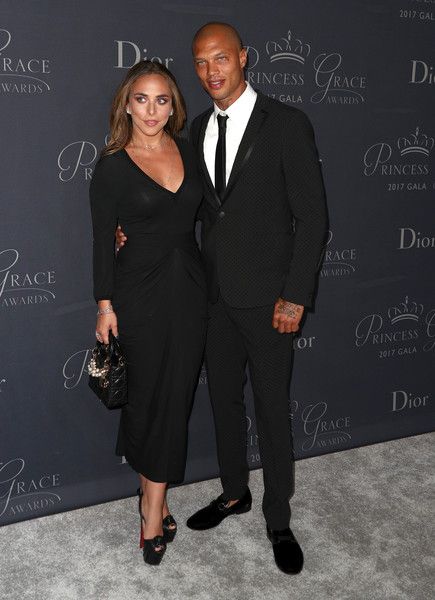 We guess....
Meanwhile, Jeremy's estranged wife Melissa Meeks is trying to get her life back after it was flipped upside down. You'll recall, she learned about Jeremy's new relationship online just like the rest of us. Yeah, he didn't even have the decency to tell her before the pictures were plastered all over the Internet.
However, she's picking up the pieces. And the way she's doing that is by getting a makeover and going out on her first date in 9 years. She linked up with Inside Edition who went with her when she upgraded her boobs to a D cup, got a nose job and whiten her teeth. The mom-of-three is also considering getting a Brazilian butt lift by Dr. Miami.
Girl, all the plastic surgery in the world isn't going to bring that man back.  Unless your surgeon infuses your butt with dollars.
Hoping back on the dating scene, she also went on a romantic date with a black athlete in Paris that was set up by production. While she said she's not completely over her ex, she's getting there.
"It's (Her heart's) still broken but it's mending," she explained. "It is definitely getting there."
Peep the clips above and below to see how she transformed and how her first date went.