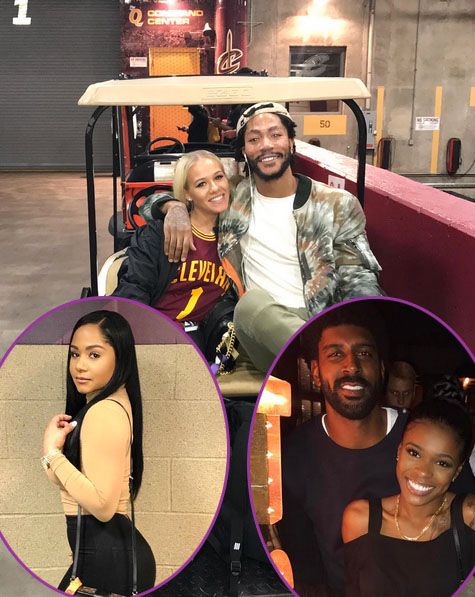 Sounds like a case of the bitter ex. OJ Mayo's girlfriend Nykkia just put OJ's ex-girlfriend Dona Lambert and Derrick Rose's girlfriend Alaina Anderson on blast for their colorist (and some say racist) comments. Sip the tea inside…
Minnesota Timberwolves baller OJ Mayo's ex-girlfriend appears to be SALTY. Mad salty.
His new girlfriend Nykkia (above) had to hop on social media to defend her blackness and explain why she'd never be friends with someone who attacks her skin completion and the texture of her hair. She didn't throw any names in the caption, but it sounds like she's clapping back at her boyfriend's ex Dona Lambert and Derrick Rose's (supposedly mixed race but...) girlfriend Alaina.
Here's what she wrote (swipe left):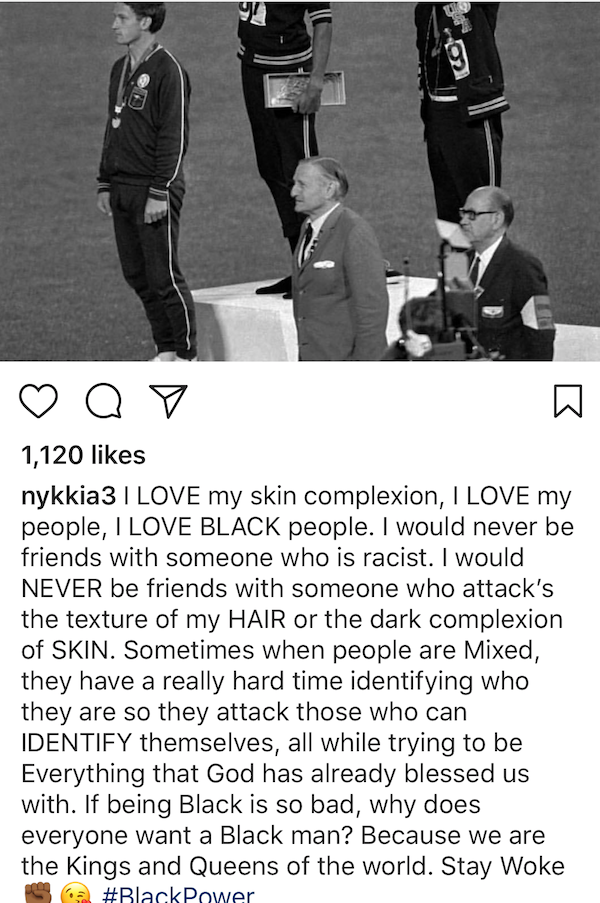 A fan hopped in Nykkia's comments to her first post and called out Alaina by name, in which Nykkia responded, pretty much confirming who the caption was made for. Check it: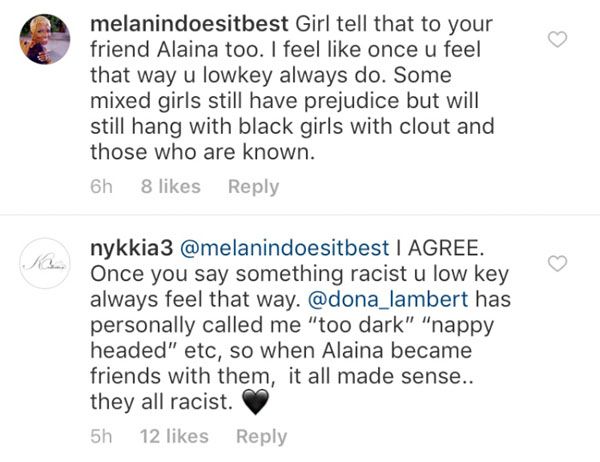 Bloop!
This is Derrick Rose's current girlfriend Alaina: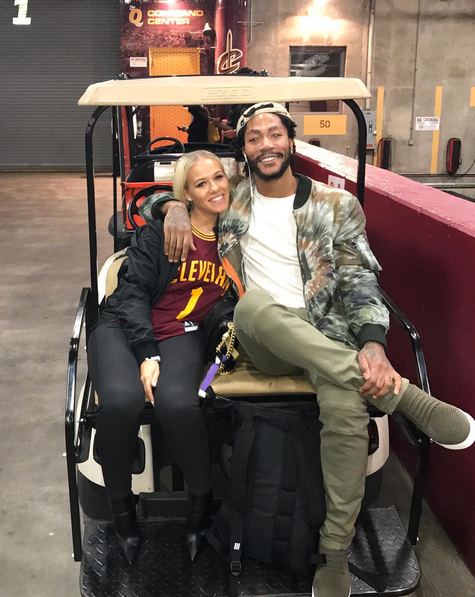 And this is OJ's ex-girlfriend: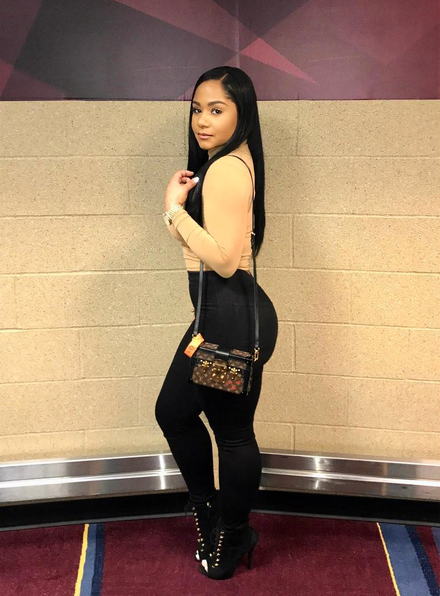 Apparently, they have joined forces and are throwing shade at Nykkia. Doesn't sound too far fetched as old racist tweets posted by Alaina resurfaced a few months ago. She's no stranger to making racist comments, especially about black women.  Yet, Derrick decided to stay with her.  Interesting (not).
Photos: Nykkia's IG/Alaina's IG/Dona's IG