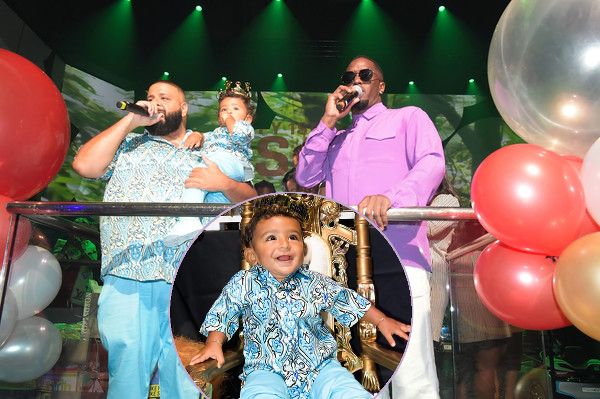 LIV on Sunday had nothing on Asahd Khaled's 1st birthday party.  It was a Lion King themed dance party mixed with Haute Living luxe-ness and custom bespoke gear.  You gotta see this ish to believe it...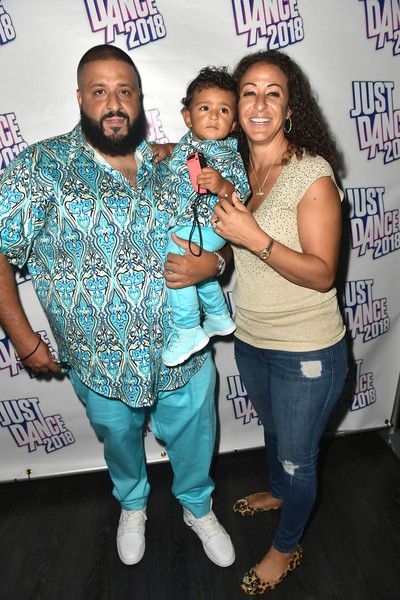 Throw away all your birthday parties.  Asahd Khaled just had the most extravagant one ever. Still, he asked for gifts to be donated to UNICEF in honor of his b-day instead of gifts being lavished on him.
Rocking custom bespoke matching 'fits from 5001 Flavors, Asahd and daddy DJ Khaled turned all the way up at Liv (during the day though) in Miami on Saturday.  Asahd's mom and Khaled's fiance Nicole stayed on theme with leopard print shoes.
Diddy hosted the bash and the Tot Life crew threw together this super over-the-top shindig.  We hear it was for sure a 6 figure situation.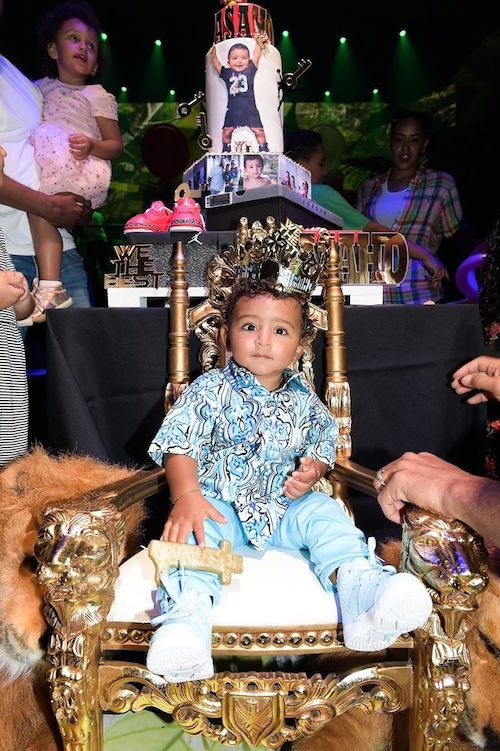 This cake alone though...  
Y'all know how Khaled is with his baby boy, so the word "extra" doesn't even suffice for everything that went down.  Inside the club, instead of bottle service there were mini baby valets riding around in cars. 
By the way, Asahd copped a new car himself.  Because, blessings. Lil dude's got to get to all those business meetings some type of way.
Diddy took over the mic and had the whole place lit apparently.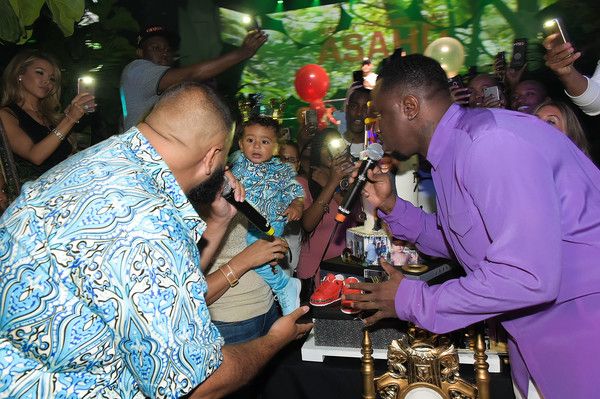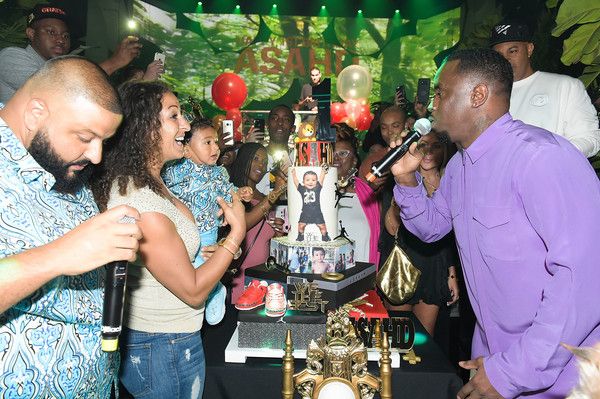 Papa Khaled posted up a 7-part video (of course) to give the world an inside look at Baby Asahd's epic bash.
And to top off his major b-day, Grateful's mini executive producer himself accepted RIAA certifications at the party for making Billboard history:
Shining extra hard.
Happy birthday Asahd!
Now will this baby get a damn break for his b-day?
Photos: Getty