Solange had to call out Evening Standard magazine for photoshopping her braids out of the cover. Then, they apologized. Meanwhile, James Packer is speaking out about his failed relationship with Mariah Carey and he's spilling tea. Everything inside….
Evening Standard magazine featured Solange on the cover of their newest issue. But Solange was not happy about the photoshopping job.
We all know magazines can OD when it comes to photoshopping magazine covers. No, they didn't lighten her skin. No, they didn't make her face slimmer or mess with her nice. They made the ultimate mistake when it comes to Solange: They touched her hair!
The magazine erased Solo's hair. Like, the whole freaking hairstyle.
The Grammy winner even talked about importance of styling your hair, calling it an "art form."
"I got to experience women arriving in one state of mind and leaving in a completely transformed way," she recalled to the magazine of her experiences at her mother's salon. "It wasn't just about the hair. It was about the sisterhood and the storytelling. Being a young girl who was really active in dance, theatre and on the swim team, the salon was a kind of safe haven."
You can read her full interview here.
Once the "Don't Touch My Hair" singer saw the editing job, she called them out on it via social media, posting a picture of the original shot with "dtmh (Don't Touch My Hair) in the caption:
While they erased her hair in the cover image, they left it in this one: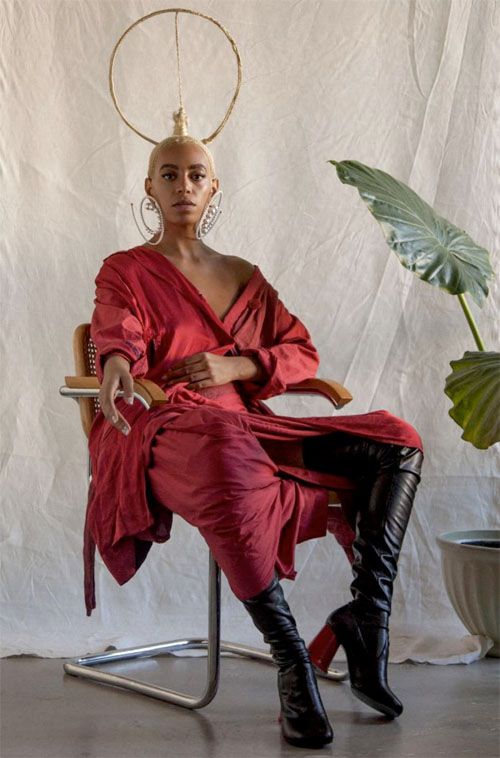 Soon after Solange's response to the cover, the magazine offered up an apology, explaining,
"We were delighted to have the chance to interview the wonderful Solange Knowles and photograph her for this week's edition of ES magazine. It is therefore a matter of great regret that the finished cover artwork of the magazine caused concern and offence. The decision to amend the photograph was taken for layout purposes but plainly we made the wrong call and we have offered our unreserved apologies to Solange."
Take note other magazines: Don't mess with Solange's hair. Period.
In coupledom news...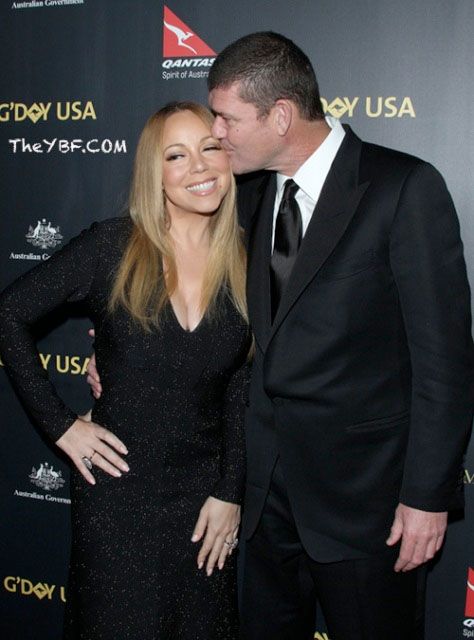 We all watched the whirlwind romance between Mariah Carey and James Packer reach the highest of highs and then drop from the coupledom skies 9-months after announcing their engagement. They were together for a total 18 months after calling it quits in October 2016.
Following Mariah and James' breakup, we watched MiMi flaunt her rebound relationship with her backup dance Bryan Tanaka and they're still reportedly together.
Now, Mariah's ex-billionaire beau is opening up about his relationship with the multi-Grammy winning singer, dubbing it a mistake…on both sides.
In an interview with Australian magazine Weekend Australia (via Daily Mail), the billionaire businessman said he was at a "low point" in his life while he was dating the Pop diva.
"I was at a low point in my personal life," James explained. "She was kind, exciting and fun. Mariah is a woman of substance. But it was a mistake for her and a mistake for me."
However, his biggest regret in life has nothing to do with Mariah and everything to do with his ex-wife, Erica Parker.
"It is my biggest regret that I let my marriage to Erica fail," James said. "It is what it is and she is doing an incredible job with the kids and we are in a great place.
Well damn.  So be it...
Photos: ES magazine/Splash