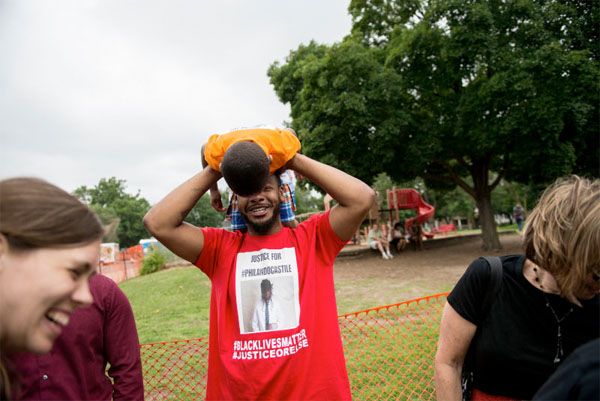 Even in his death, Philando Castile is taking care of the kids he served everyday. Find out how is legacy is being honored inside…
Philando Castile, the man who's fatal shooting by a police officer went viral after it was captured on Facebook live, is being honored in a major way. A memorial fund set up in his name has raised enough money to pay off school lunch debts at schools across St. Paul, MN for one year.
Metropolitan State University psychology professor named Pam Fergus was inspired to start The Philando Feeds The Children Fund after hearing stories about how the former cafeteria supervisor would help pay for students' lunches with his own money. The students affectionately called him "Mr. Phil" and he also maintained great relationships with the staff.
According to NBC News, the fund raised more than $75,000 after originally setting the goal at just $5,000.
"This fund really speaks to exactly who Philando Castile was as a passionate school nutrition leader," Stacy Koppen, director of the district's nutrition services told NBC News.

On average, school meals cost $400 a year for one student's lunch according to Koppen. She shared that families in the St. Paul Public School system who fall outside the qualification level for free and reduced lunch "most definitely" need the kind of intervention support this fund provides.
"We as a community have to work together in order for things to work," Phildano's mother Valerie told WCCO. "This would've meant everything to him."
This is AH-MAZING.
As you know, Philando was gunned down in his car by police officer Jeronimo Yanez while his girlfriend Diamond Reynolds and her daughter looked on in horror. It sparked national outrage about police brutality and is one of the reasons why people like Colin Kaepernick are risking their livelihoods to raise awareness.
Philando's family reached a$3 million settlement with the city of St. Anthony after Yanez was acquitted.
Photo: Getty