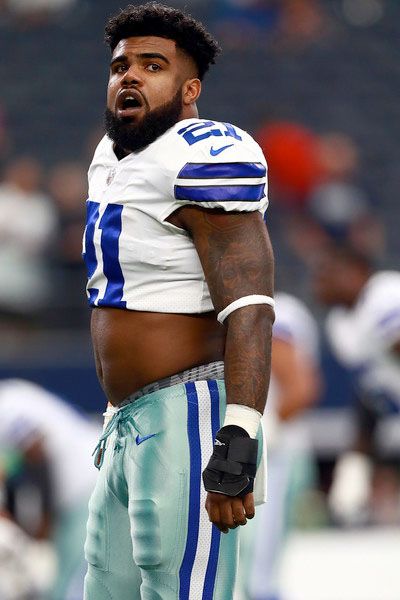 In sports news, Ezekiel Elliott's suspension has been put on hold again, J.R. Smith speaks out about Dwyane Wade starting for the Cavaliers and Dak Prescott shoots Dannon commercial after they dropped Cam Newton. Deets inside…
The back and forth about whether Dallas Cowboys player Ezekiel Elliott will play or not is enough to make your head hurt. One minute, he's suspended for six games and the next, his suspension has been delayed.
For the latest round, Zeke CAN play…at least for now. A judge granted him a temporary restraining order, which will allow him to play in the next two games with his team.
According to ESPN:
A federal judge granted a temporary restraining order blocking the league's suspension, clearing Elliott to play Sunday at San Francisco.

U.S. District Judge Paul Crotty's ruling comes five days after a federal appeals court overturned a Texas court's injunction that had kept Elliott on the field.

Crotty granted the request for a temporary restraining order pending a hearing before the presiding judge, Katherine Polk Failla, who is on vacation. He ordered the league to appear before Failla by Oct. 30 to argue why the suspension should not be blocked until courts in New York and Texas can rule on challenges the players' union brought against the suspension.
As you know, the NFL suspended Zeke for six games after conducting an investigation in physical assault allegations made by his then girlfriend Tiffany Thompson.
As of the time of this post, we'll see Zeke hit the gridiron against the San Francisco 49ers this Sunday and the Washington Redskins next Sunday.
In basketball news...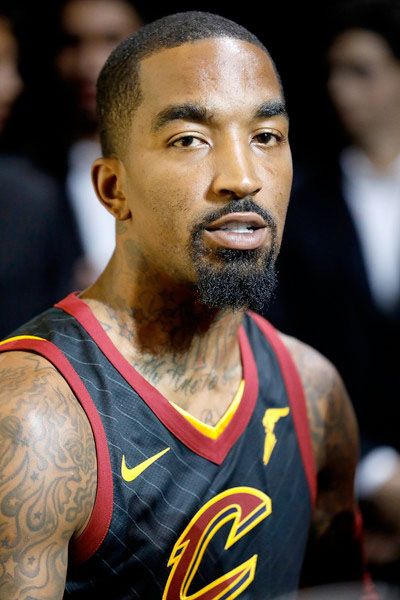 This year brought about several trades and one of the most talked about trades was Dwyane Wade going to the Cleveland Cavaliers.
J.R. got to the Cavs in 2015. But, when D. Wade go there less than a month ago, JR felt some type of way since they both play the shooting guard position.
During the Road Trippin' podcast, he put his heart on his sleeve, revealing he was hurt to find out D. Wade would be starting.
"Honestly, I was hurt, man," he said. "I was really emotionally drained at that point. I got wind of it that it was going to go down, but I didn't know. I was told he's going to be great for the second unit ... It would be a great fit for the team, whatever, whatever. I'm like, 'Awesome, let's do it. One hundred percent. Out of all people, another person we're going to just grab for damn-near nothing? For sure. Let's do it.'

"My first initial thought, it wasn't even to be selfish because that's not just who I am as a player and as a person," he continued. "I'm a one-track mind. It's what I've always been. That's just me. So when you tell me something, I look at it as gold. So when you tell me something else, literally a couple of days later, it's like, ah, now I got to change my mind frame from where I was at the last three years to flip it back to me being the sixth man -- a successful three years, an extremely successful three years, I mean, we've been to three straight Finals."
Well, we can't blame him for having concern.
Back to football...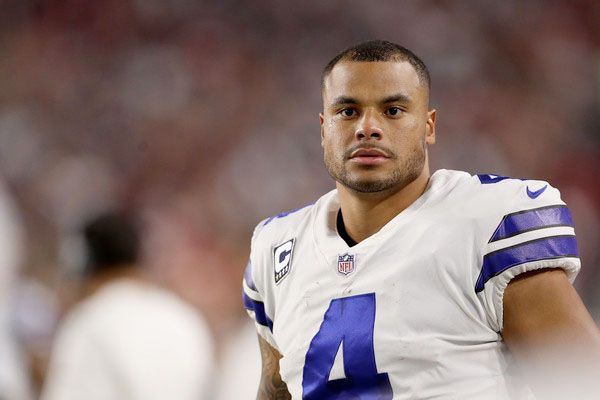 Yogurt company Dannon dropped Carolina Panthers quarterback Cam Newton after what some would call sexist comments aimed at a female reporter during a media conference. So, after they dropped him, they picked up another black QB, Dallas Cowboys baller Dak Prescott.
Dak will now be featured in the commercial spot, according to reports. Cam still has a contract with the company, but it's reported they're pulling all ads featuring him.
Bleacher Report spilled the deets:
"Dannon has already scheduled Prescott to shoot his first TV commercial this week in Dallas, per a source. It continues to be a commercial breakout time for Prescott, who now has deals with Pepsi, Frito-Lay and Beats."

While Dannon kept Newton under contract, Senior Director of External Communications Michael Neuwirth said the company would no longer work with Newton and was beginning the process of pulling any advertisements that feature him, per Schefter.
After all of the backlash, Cam apologized for his controversial remarks, but folks are still mad.
EXTRAS:
1. NBA icon Michael Jordan isn't a fan of a NBA super teams. STORY
Photos: Getty