Cicely Tyson and Tessa Thompson were honored at ELLE's annual Women In Hollywood celebration and #BlackGirlMagic ensued. Flicks inside…
Let's just take a moment to appreciate 92 years of greatness!
Yes, Cicely Tyson is 92-years-young and looking better than ever. The Hollywood legend was honored at ELLE's 25th annual Women in Hollywood celebration held at the Four Seasons Hotel in Beverly Hills.
With everyone focused on the Harvey Weinstein sexual assault scandal that's taking over headlines, Cicely opened up about her first encounter with sexual molestation as a child.
"I never thought the day would come when I would be put in this position," she said during her speech. "I have mixed emotions about what I am going to say, but I feel very strongly about saying it," said the Academy Award nominee, who then dived into a story about being a 9-year-old child sent out to sell shopping bags for her mother for 2 cents a bag. "The thing that stays in my memory as if it happened just a moment ago was the first man that I walked up to, to sell a shopping bag, said to me, 'If you go into the hallway, I'll give you $5.' That was my first encounter or introduction of what I later came to know of sexual molestation."

She continued, "It never left me. And so I know what it is, what it was, and what it will be if we don't stop it — and we can."
Just another testament of Cicely's strength and endurance to keep pressing forward to better her life even when life dealt her a bad hand. It's admirable and motivating.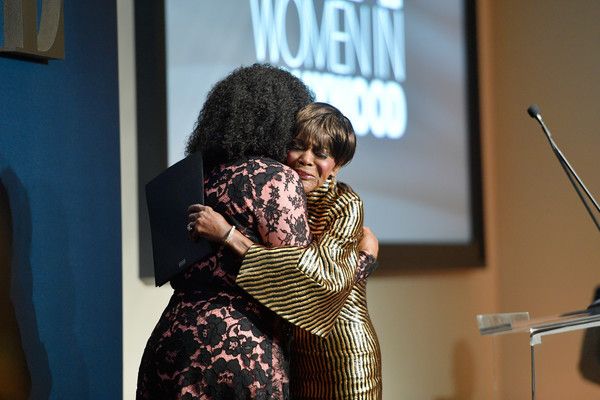 TGIT creator Shonda Rhimes embraced Cicely after presenting her the honor.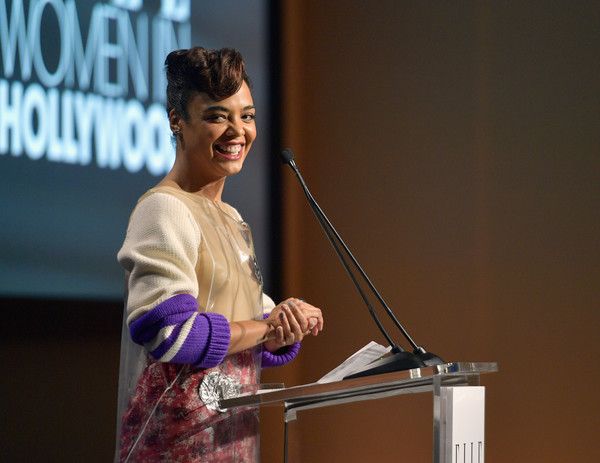 CREED actress Tessa Thompson was also honored at the event as one of Hollywood's "IT" women.
She was later joined on stage with the rest of the Women In Hollywood 2017 crew, including Cicely, Jennifer Lawrence, Laura Dern, Jessica Chastain, Margot Robbie, Riley Keough, and Kathleen Kennedy.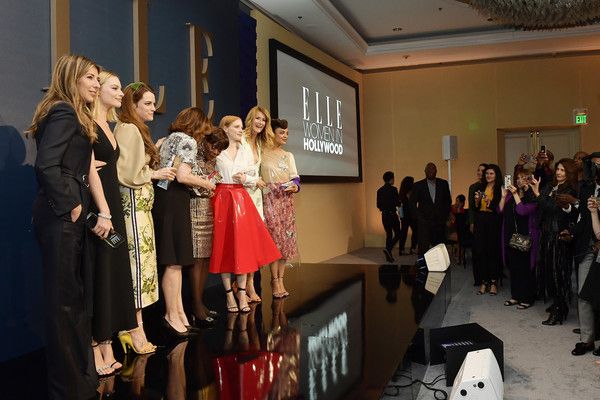 Also at the event...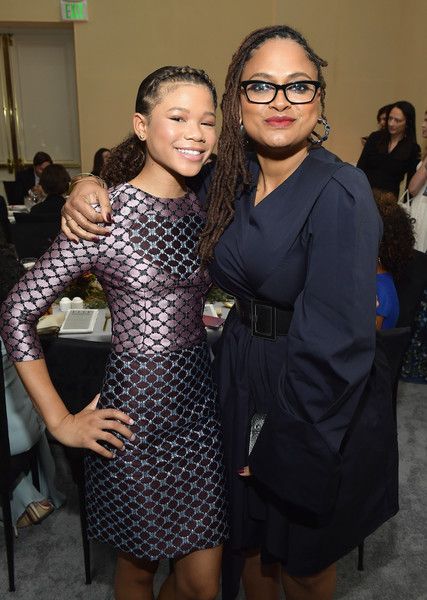 A Wrinkle In Time director Ava DuVernay and lead actress Storm Reid were front and center to show support of the Hollywood titans' honor.
A Wrinkle In Time, also starring Oprah, is set to hit theaters March 9, 2018.
On the carpet...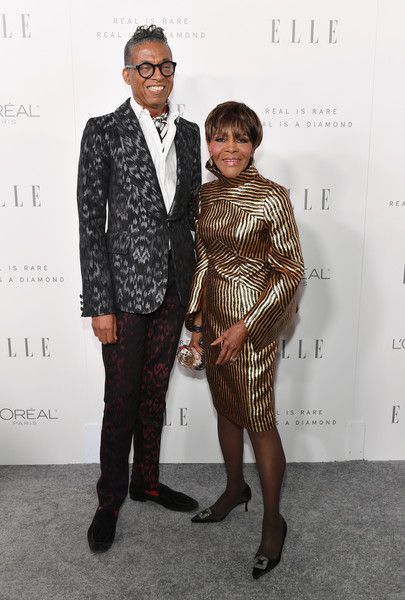 Honorees Cicely and Tessa struck a few poses on the carpet before they were celebrated for their contributions to the industry.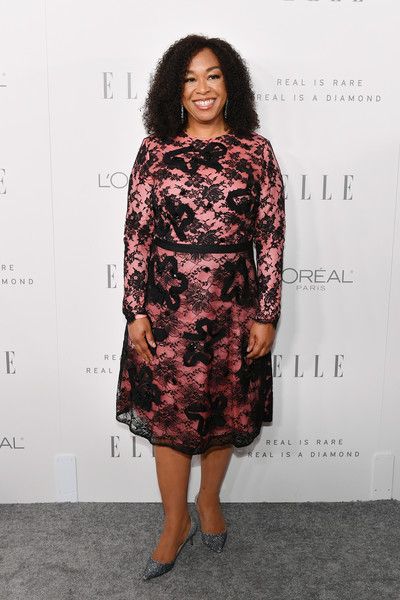 Shonda Rhimes was all smiles in a pink and black lace dress.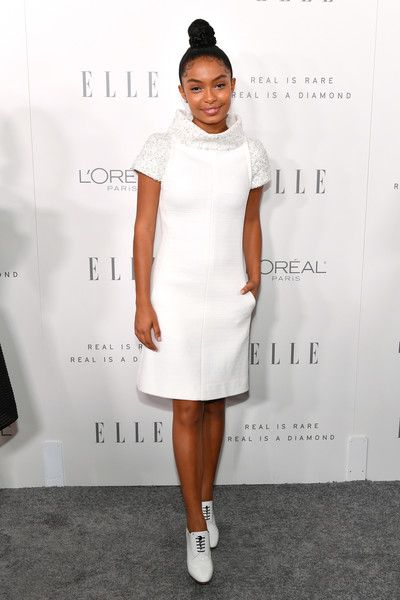 "black-ish" star Yara Shahidi, who is gearing up for her spinoff "Grown-ish," kept it cute in all white everything on the carpet before sharing some good times with Ms. Tyson.
Loves this!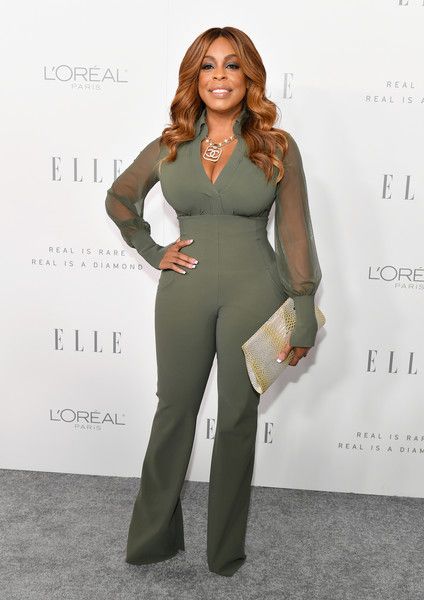 "Claws" actress Niecy Nash, flossing her curves in a ChiaraBoni LaPetiteRobe jumpsuit, also touched on experiencing sexual misconduct as early as the age of 5.
"I was really, really young," she said, noting that she didn't recognize a lot of her past #MeToo moments (Alyssa Milano encouraged women to share their stories using that hashtag) as harassment until later in life. "I think what happens, especially when you're victimized at a young age, is you don't know it's inappropriate. You have to get older to be like, 'Oh, wait a minute — that was out of order.'"
Once she made it in the industry, she said she had to find her voice and put a certain actor in his place after his comments got out of hand.
"I was able to look another actor in the eye and say, 'Knock it off,'" she revealed. "I was able to find my voice in the moment and say, 'We're not doing that today,' and put them in their place."
Good for her!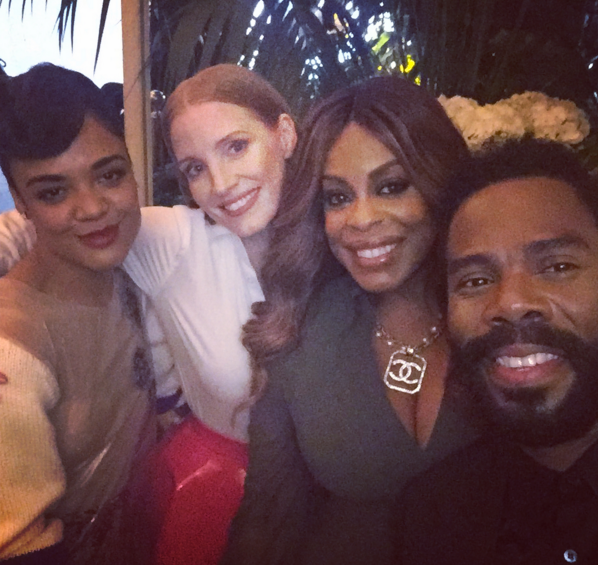 By the way, check out Cicely and Tessa slaying their respective ELLE magazine covers below: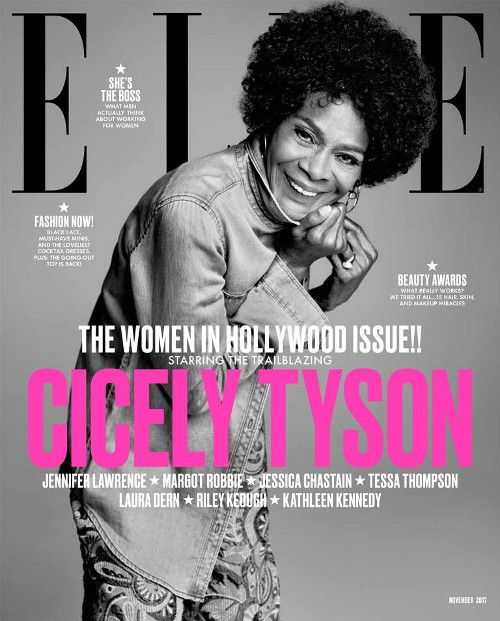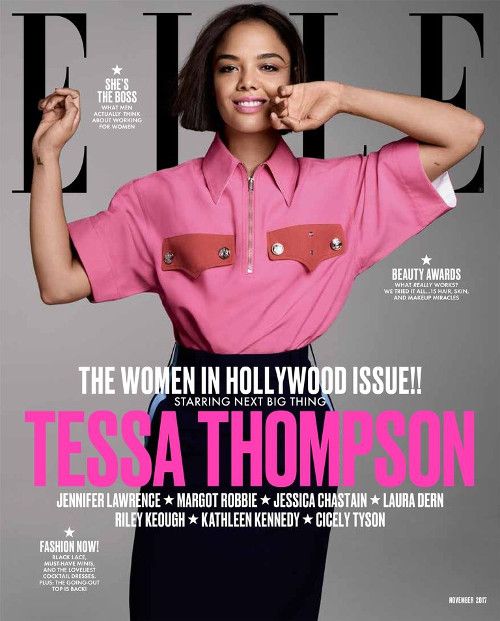 All this #BlackExcellence.
Photos: Getty/ELLE