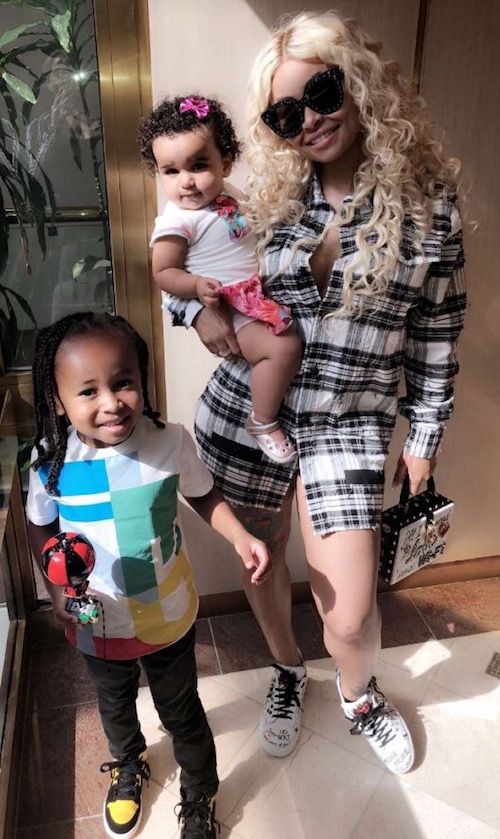 Blac Chyna is NOT stopping at that $20K a month she's going to be getting from baby's daddy Rob Kardashian.  She's going for the Kardashian-Jenner's jugular with a new lawsuit.  Deets inside...
Blac Chyna spent the weekend celebrating with son King Cairo for his 5th birthday(above).  And baby's dad Tyga joined in.  We hear the nanny is who got them to come together for the sake of King and put their differences aside.  And things went quite well.
But something else she just pulled out of her bag of tricks: Another lawsuit!
The Lashed queen unleashed a fiery new lawsuit naming not only Rob, but his mother Kris and sisters Kim, Kylie, Kendall and Khloe!  She's suing everybody!
Chyna claims the whole family conspired to torpedo her career and reality show after ish came to a head between her and Rob.  And she's not having it.
Radar Online unveiled snippets of the explosive suit, filed this morning in L.A. Superior Court, which calls out the family's abuse, stripper shaming and revenge porn:
"Rob Kardashian is an abuser intent on destroying Angela White, the mother of his baby, who left him in 2016. In revenge, the Kardashian-Jenner family became media predators, slut-shaming her on social media and killing her hit television show, which had already begun filming a second season."

"After Ms. White obtained July 2017 court orders finding that Rob Kardashian's revenge porn rant was a form of domestic abuse, and knowing that Ms. White was intent on standing up for her rights, Rob Kardashian and Kylie Jenner hastily filed this lawsuit, which attempts to shame her for having worked in the past as a stripper, a legal profession peopled by actual human beings as deserving of respect as their famous sisters, who perform in sex tapes and pose naked."
Now Kim and Kourtney KNOW they can't talk about nobody else'ssex selling past.
The document also says the family used their power to take down Chyna:
"The unwritten rule no one told Ms. White when she started a relationship with Rob Kardashian is: the entire family takes it personally if you leave and will come after you, using their fame, wealth and power to take you down," the documents continue.

"They will get your television show canceled, they will go after you. They will spread lies about you, they will claim you are a bad mother without evidence. They will even fund a lawsuit about crumbled cookies to get revenge on you leaving a Kardashian."

"Rob Kardashian and his powerful, vindictive family have done enough damage to Ms. White's career and professional reputation, which she singlehandedly built from scratch — without the help of a famous last name."
Chile.  Looks like Kim and co. aren't the only ones who can play victim.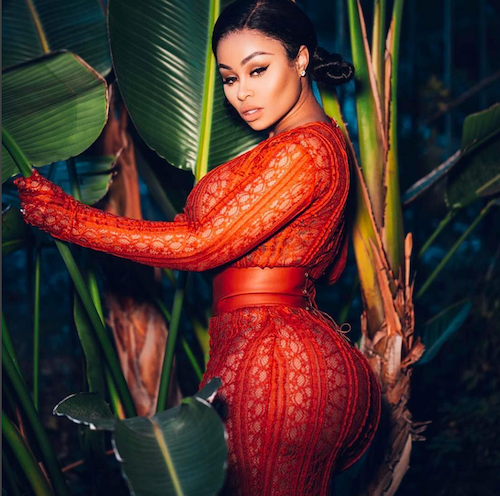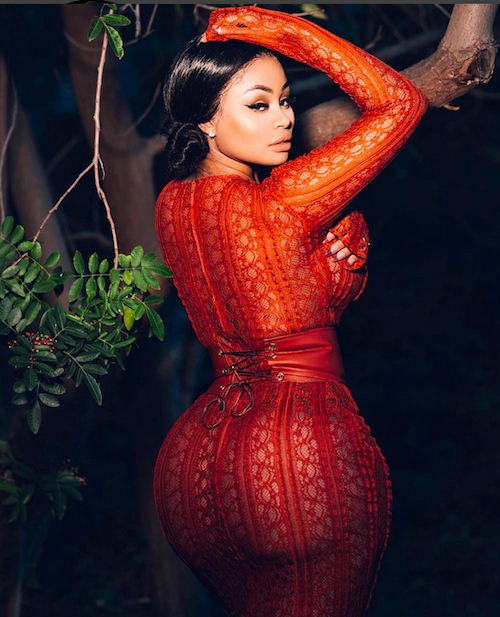 If Chy pulls this off, she's going in the YBF Hall of Fame. Chick might be our profile pic and everything...
Photos: Instagram/Snapchat