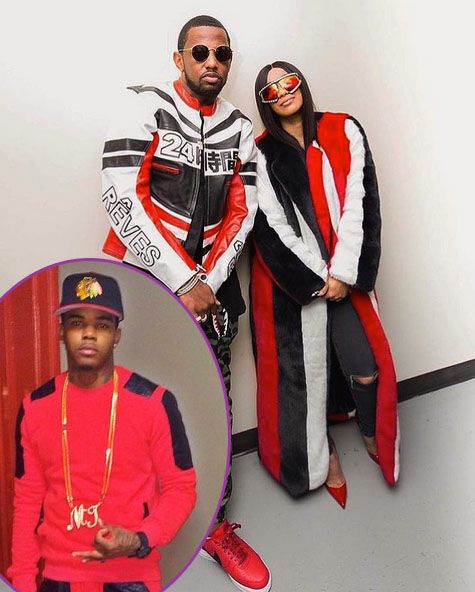 Cardi B's ex-boyfriend Tommy Geez has been released from jail after she signed a new publishing deal with SONY/ATV. Deets, flicks and videos inside…
Cardi B's ex-boyfriend Tommy Geez has been released jail.
If you watched "Love & Hip Hop" when Cardi was on there, you saw her talk about Tommy while holding him down after he was arrested on gun possession charges. He spent four years behind bars.
The twosome ended up breaking up in 2016 while he was still behind bars due to her newfound fame. We saw them argue a lot on the phone as Tommy was upset that Cardi wasn't giving him the attention he needed. But she couldn't. Her career was taking off, so they decided to part ways.
Now, he's out.
Peep a clip of him greeting his friends after he was released below:
The Harlem native is also a rapper who started his own independent label, O3GMG.
Hmm...we wonder if Mona Scott Young will call him up for a spot on "Love & Hip Hop?" We wouldn't be surprised.
In other Cardi news...
Over the weekend, Cardi B and rapper Fabolous whipped out their furs, leather jackets and bloody shoes to perform at Delaware State University's homecoming.
Peep a clip below: 
Cardi B is still riding the wave of her hit chart topper "Bodak Yellow" (which spent three weeks at the No. 1 spot on the Billboard Hot 100).
The former "Love & Hip Hop" star just signed a worldwide publishing deal with Sony/ATV Music Publishing. Bloody moves!
"Oooo, I'm so happy to be with my new family Sony/ATV," she told Variety. "'Bodak Yellow' is only the beginning and we're just getting started."
Nice. Congrats Cardi! Cardi's ex-Tommy should seriously consider that "LAHH" gig if it's offered to him. Look where it got her.
Tonight...
The NYC raptress will join several others for a benefit concert to help the Puerto Rico relief efforts at the Barclays Center in NYC.
Photos: Tommy's IG/Cardi's IG/Fabolous' IG