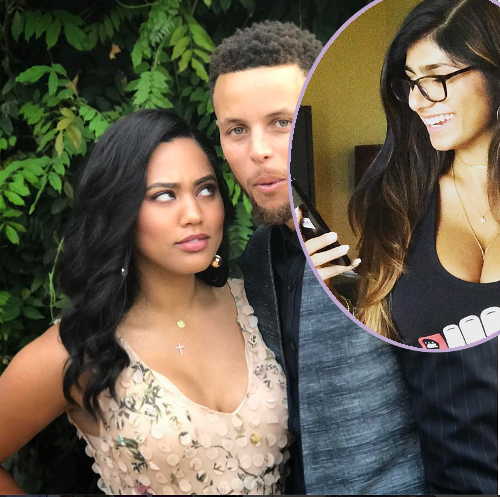 When you tell the world about your man's fetish, you best believe THOTville will add that ammunition to their get-to-your-man arsenal.  Check out how a former porn star just tried to get at Steph Curry inside...
Yeah, she has a new digital show to promote with Gilbert Arenas.  But former porn star turned host Mia Khalifa got extra bold last night, but was it all the name of PR stunts?
Recently, Ayesha Curry was on "The Real" and revealed her NBA champ hubby Steph Curry has a foot fetish.  She said:
"So… this is going to turn into a whole other thing. But my husband really loves my feet. And so like the light was hitting them just right that day. And so I was like let me just snap this photo and send him a picture of my feet. So I always say when he says to send nudes like that's what he's getting a picture of my bare feet."
Y'all know plenty of chicks probably started sending Steph their feet. So Mia decided to hop in with her nude....feet.
Sup, @StephenCurry30? pic.twitter.com/A2Qlx0cNe4

— Mia Khalifa (@miakhalifa) October 16, 2017
Messy. Because y'all know she was at least half serious about that slide through...
Photos: Instagram