R. Kelly is putting his (legal) relationship on front street these days.  He threw his girlfriend who's more than half his age a pink-balloon filled birthday party over the weekend.  If they like it...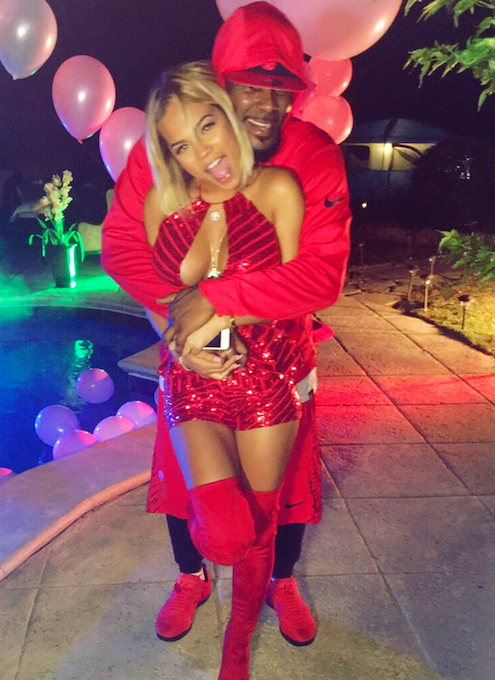 We've been knowing about the Pied Piper's super young girlfriend Halle Calhoun for over a year now.  She seems quite proud to be the singer's main chick, despite the recent hot water he's been in after he was exposed for allegedly running a sex cult with underaged girls and young women.
Many believe all the women who are seemingly in his harem have been brainwashed into not leaving his side.  The women have completely cut off communication and ties to their own families.  Halle seems to be allowed to be on social media more than the other young women living with R. Kelly.  We hear that's because she's his "main" and gets special privileges.
That would explain why she received this birthday party over the weekend.  The two dressed alike in all red and black get-ups and Halle gushed about how thankful she was for the party on her IG pics and stories:
It's unclear if the other women, like Jocelyn Savage whose parents have been trying to get her back home, were there to celebrate too.
In other news, women are still acting a fool over Kellz:
Photos: Instagram