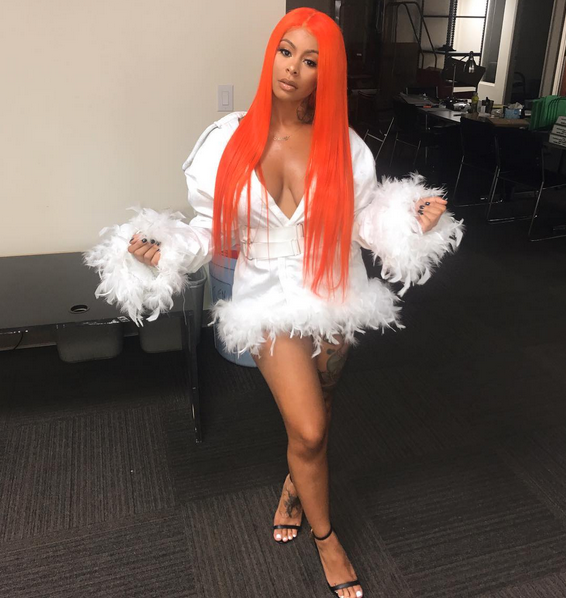 Yes, Alexis Skyy is indeed pregnant and she wants everyone to know its Fetty Wap's baby. More inside…
The rumors are true.
Dancer Alexis Skyy is pregnant, which means, she's joining the bevy of women who have conceived children with rapper Fetty Wap. Don't even ask us how many he has. We believe the number is at 5-6 after introducing his newest baby girl, Lauren, last month.
Last night, Part 1 of "Love & Hip Hop: Hollywood" premiered. Alexis put the rumors to rest and confirmed she's carrying Fetty's baby. Producers had her sit backstage to film since she and Fetty's other baby mama Masika Kalysha hate each other.
As soon as they introduced Alexis, she and Masika were at each other's necks about this pregnancy. Alexis' ex-boyfriend Solo Lucci was also there and she made it clear he's NOT the father, Fetty is.  Chile folks are DETEREMINED to get off the pole any way they can.
Check it below at the 4:30 mark:
Apparently, this isn't the first time she has confirmed this news. She has thrown up a few Instagram posts, visiting the doctor and tagging Fetty, along with a video showing off her growing bump:
Earlier this month...
She went on Instagram Live to confirm Fetty is dad. 
Who are you trying to convince sis?
Photo: Alexis' IG