Tyrese and his wife Samantha Gibson just copped matching tattoos and they want everyone to know how much in love they are. Also, Ty is still on a high petty level with his ongoing feud with Dwayne "The Rock" Johnson. More inside….
One thing is for sure, Tyrese wants everyone to know how madly in love he is with his wife.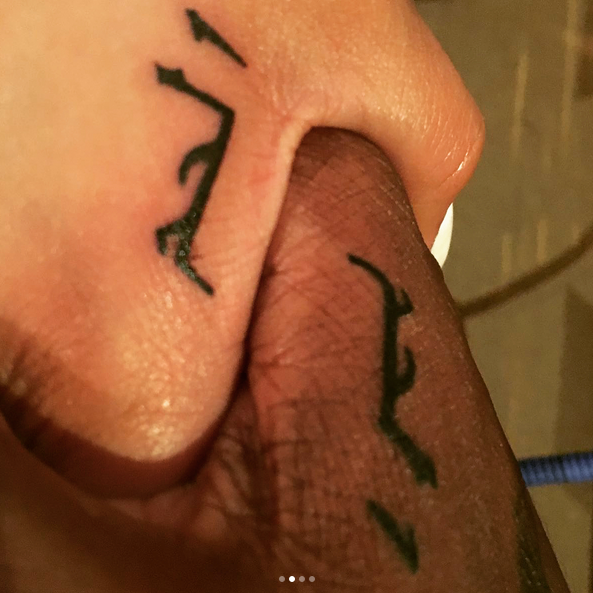 The R&B crooner and his new wife decided to profess their love in new matching tattoos. The couple tied the knot in a secret wedding on Valentine's Day earlier this year.
Samantha posted up a video of her holding Ty while he received his tattoo. She captioned the tattoo session with Bible quotes and pictures from their wedding:
Well aren't they cute or whatever.
Oh, and Ty is still on major petty levels with this ongoing Fast & Furious feud with The Rock. He posted a video of The Rock clowning his album, Black Rose. The thing is, he's posting it as if it was new and he's calling him hater. The album came out two years ago.
Check it:
Bruh, just stop.
And then, Ty did this:
If he don't sit down somewhere....
On a lighter note, Tyrese brought his mom a new house to celebrate her being clean for 11 years:
That was sweet of him.
Photos: Samantha's IG