Beyonce makes a song singing in damn near perfect Español. And what does it do? Shoot to the top of the Hot 100 chart. Deets inside….
Leave it to Beyonce to top the charts AND help hurricane relief efforts.
Mrs. Carter hopped on the remix of J Balvin and Willy William's "Mi Gente" and magic happened. It (the original version) hopped from the No. 21 spot allll the way up to the No. 3 spot on the Billboard Hot 100. And she's donating the profits to hurricane victims.
According to Rap-Up, "Mi Gente" marks Beyonce's 17th solo top 10 along with the 10 she acquired with Destiny's Child. Nice! Her swag helped Balvin and William get a record in the top 10 for the first time.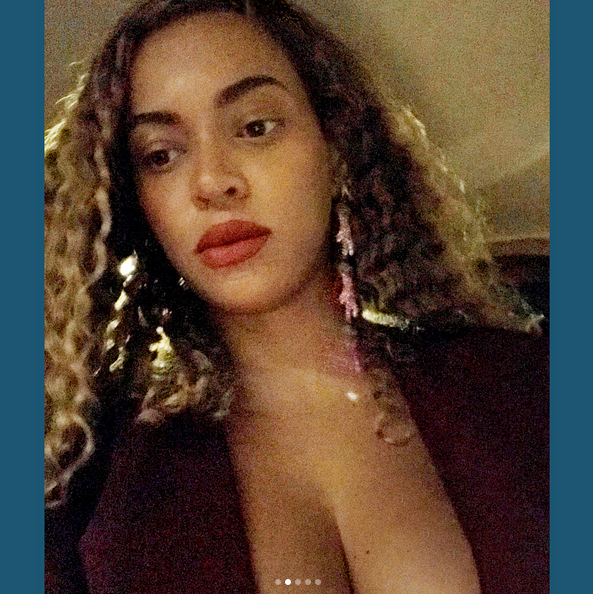 Oh, and here's another Hot 100 nugget for you. We all collectively celebrated with Cardi B when her track "Bodak Yellow" hit the No. 1 spot. She made history as the 2nd female artist to nab the spot without a feature since Lauryn Hill's "Doo Wop (That Thing)" 19 years ago.
Well, more good news. This is Cardi's third week at the No. 1, which means that's one more week than Lauryn's record. Congrats!
Take a listen to Bey's feature below:
Oh...
And here's what the Carters are up. Being fresh and fly. Literally. 
Over the weekend...
Bey, Hov and Blue Ivy trekked it to New Orleans to celebrate their friends Law and Jess' nuptials. Swipe through the flicks above. 
The life.
Photos: Beyonce's IG