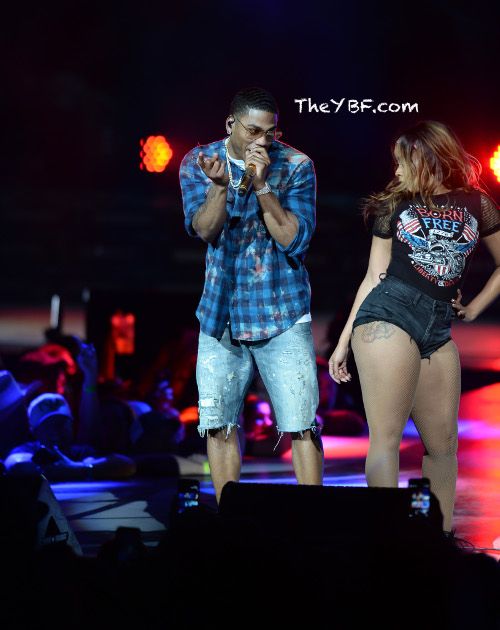 Nelly is a free man after he was arrested on rape allegations and he's speaking out. Find out all he said inside…
Rapper Nelly has been released from jail after a woman accused him of raping her on his tour bus. And now, he's speaking out about the situation.
In a series of tweets, the "Country Grammar" rapper claims he's completely innocent and that HE is the victim. The 42-year-old entertainer (above performing in Auburn before the alleged incident) said he's confident he'll exonerated once all of the facts are in. He even apologized to his loved one, including his girlfriend Shantel Jackson, for putting himself in an embarrassing situation where he could be victimized.
Nelly also made it clear that he wasn't brought up on any charges and a bail was never issued for his release.
Peep the tweets (read from the bottom up):
Nelly was was arrested in Auburn, Washington early Saturday morning (Oct. 7th) after a woman went to police with accusations that he raped her on his tour bus following a show. The unidentified woman specifically pointed out Nelly as the person who raped her and said the alleged act went down Saturday morning around 3:45AM. Hours later, police picked up the rapper from his tour bus behind a Walmart and arrested him.
Photogs caught up with singer Akon, who has worked with Nelly in the past, to ask him his thoughts on the rape accusations. Akon stands behind Nelly 100%. Peep the clip below:
Thoughts?
Photos: Splash