In case you missed, "black-ish" aired its BLACKEST episode yet, Solange stunned in NYC and Swizz Beatz launched his new clothing collection with his wife Alicia Keys. Get it all inside…
When ABC was doing promo for the season 4 premiere of "black-ish," they refused to show any clips from the episode because they said it was THAT good. Well, they weren't lying.
The premiere episode of "black-ish" season 4 was the BLACKEST, and we mean the blackest television episode we've seen. Ever.
The show has always been black, but this episode was super black.   It explored Juneteenth (the end of slavery) while hilariously educating the masses. It was definitely one of those episodes that would make SOME uncomfortable, but it was MUCH needed and appreciated.
In the episode, the Johnson Family attends a school play for the younger children (Diane and Jack) at their elementary school. It was a play about Christopher Columbus "discovering" America. As expected, dad Dre had an issue with it his children participating and stops the production.
"I can't believe you would honor a slavetrader like Columbus and not celebrate Juneteenth," Dre said.
Dre felt like there weren't enough black holidays, so he teamed up with Aloe Blacc to create a musical about Juneteenth.
The episode featured the Johnson Family dressed as slaves educating the masses on what slaves built and there was even Hamilton-inspired set. There's also a School House Rock-style animated song by The Roots.
"black-ish" creator Kenya Barris chopped it up with Entertainment Weekly about the premiere episode where they asked how did this episode even get approved for television. Here's what he said:
"It's interesting. It's one of those things that people are going to love or hate. I feel like one of the interesting things to me is the notion that it makes people uncomfortable is the ironic thing. Yeah, the episode talks about how talking about slavery makes white people uncomfortable, I get that. At the same time, it's not indicting of anything contemporary. It really is more indicting, if anything, of black culture and being afraid of making of other people uncomfortable, and thus disregarding our own past. I think that was sort of the pitch to the network. But I do think it's a swing that I'm really proud of."
You can read his full interview here.
Peep a few clips from the blackest episode ever below:
In non-television news...
The soulful singer pulled up to the Hotel Americano in NYC for the 2017 Surface Travel Awards and made sure everyone noticed her out of the crowd. The Grammy Award winner stunned in an orange metallic HELMUT LANG ensemble.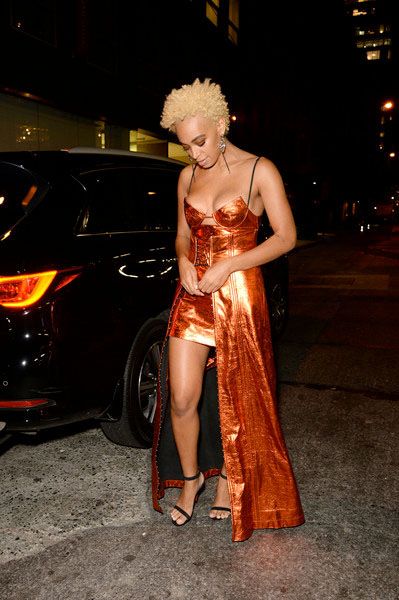 The perfect hue for the fall season. She even debuted her new blonde cropped coif.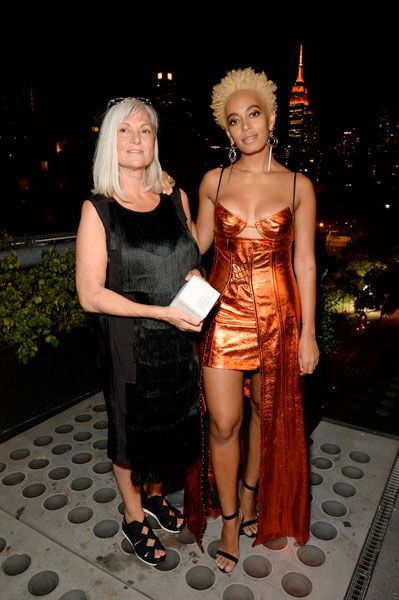 The fashionista snapped it up with Travel Designer award winner Anda Andrei while hanging out on the rooftop.
At another event...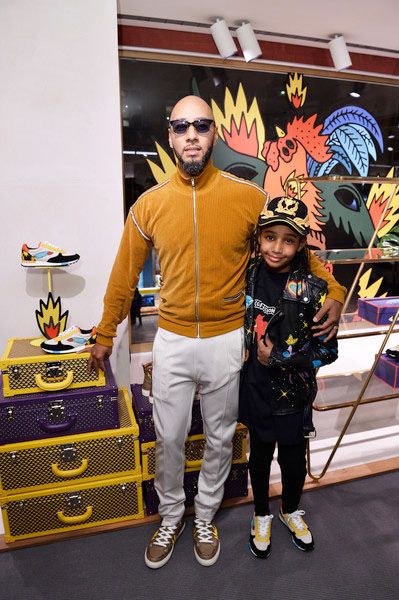 Daddy-daughter love!
Swizz Beatz scooped up his daughter Nicole Dean for the Bally x Swizz Beatz Collection Launch Event at Bally Flagship Store in London. His daughter lives in London with her mother, so it was only right she came out to support her pops' fashion endeavor.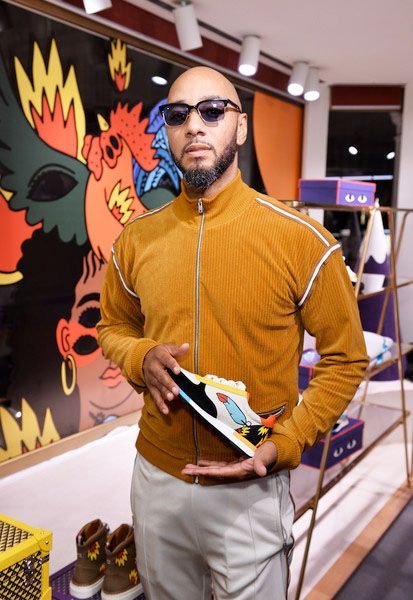 "It was my mission to partner with a brand that had a legitimate heritage that ties back into arts, music and fashion," Swizz explained earlier this year. "You see so many brands overdoing it now, but Bally has been doing it since the Eighties."
Before the London launch....
Rainbow bright braided up Alicia Keys was the supportive wife during her husband's NYC clothing collection launch. She showered him with kissed while snapping it up in their color-coordinated ensembles.
Yep, she even rocked a pair of his custom designed sneakers. Black Love.
Photos: Kelsey McNeal/ABC/Wire/Getty