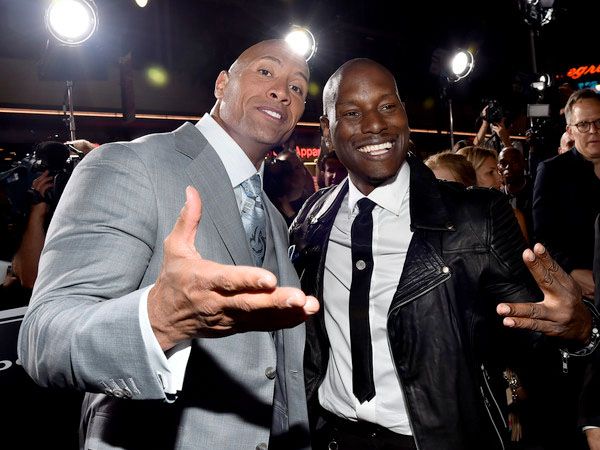 Tyrese is crying again and he's doing it on social media…again. Meanwhile, Nick Cannon is popping off at Georgian Court University. Find out why inside…
Another day, another Tyrese social media rant.
The R&B singer/actor literally wears all his emotions in Instagram captions and this time he came at his Fast & Furious co-star Dwayne "The Rock" Johnson. Again.
Remember when he went off about The Rock allegedly signing up to do a Fast & Furious/ Hobbs spin-off last month?
Well, he's back at it again.
Apparently, Ty is upset about Fast & Furious 9 being delayed until 2020 and he's placing the blame on The Rock. Ty did what he does best: Hopped on social media and aired out his frustrations instead of picking up the phone.  Y'all brothers, right?  So you have his number...or a Google number...something?
Here's his open letter to The Rock: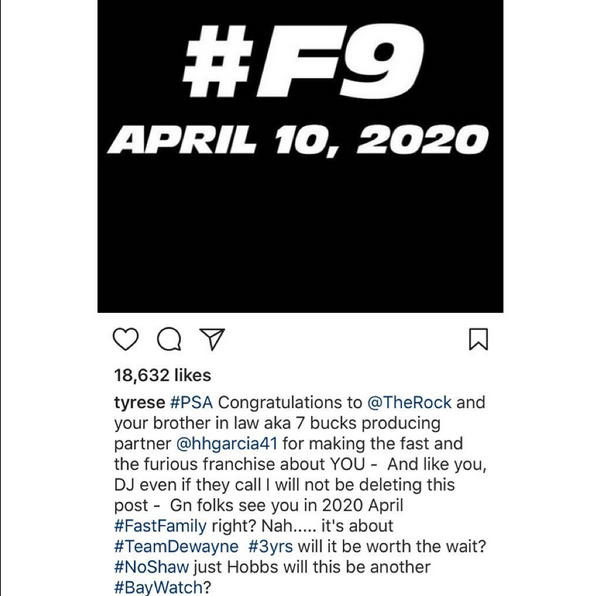 Per usual, The Rock has yet to respond...and likely won't. 
In other ish talking news...
Nick Cannon (pictured above yesterday heading out of "TRL") did a comedy show at Georgian Court University and while the students thought it was great, the administration didn't.
The "Wild N Out" host did a comedy set at The Strand theater during the Catholic university's reunion and homecoming weekend. Lordt. Apparently, his stance on social issues touched a nerve with the school's administration, saying his performance "crossed the line" and was "offensive. "
University President Joseph R. Marbach issued a letter of his disapproval to the staff and students. Someone sent the letter to Nick and he posted it on Twitter, with a response. Here's what he had to say:
I ain't apologizing for Shit LOL… wait, I'm sorry your university doesn't believe in freedom of speech!!! pic.twitter.com/laTiF8ZNEt

— Nick Cannon (@NickCannon) October 4, 2017
Well, there you have it. One thing is for sure, Nick is going to say whatever is on his mind and will give zero f**** while doing so.
Photos: Getty/Instar