There are rumors swirling around the "Real Housewives of Atlanta" cast's trip to Spain. Was Kenya Moore not invited? Did Porsha Williams leave or did producers snatch her invitation from her? Oh, and Eva Marcille is joining the ladies this season. More inside…
Before season 10 of the "Real Housewives of Atlanta" kicks off next month, there are still a few things up in the air about what viewers can expect.
Word on the curb is that producers decided NOT to invite Kenya Moore on the girls' trip to Barcelona. Production sources tell TMZ the former Miss America shot scenes insinuating she would be attending the trip, but producers allegedly snatched her invite.
Our sources say Bravo told Kenya she needed to film scenes leading up to the trip with hubby Marc Daly, but he wasn't down. Producers felt she was just making more excuses for Marc's lack of participation, so the invite got yanked.

'Housewives' get paid per episode, and now Kenya will miss out on some big paychecks.
Yikes. There were even rumors that she got fired, but she addressed those and said she's still on the show.  Kim Zolciak made it clear today that she hopes she quit the show.  She said on "Extra":
"I don't know Kenya enough to care or ever have a relationship." Of the rumors that Kenya is leaving the show, Kim said, "I can only hope that Kenya quits the show… Let's just hope Kenya quits the show."
This sounds a lot like the rumors about production allegedly giving the newlywed an ultimatum to either shoots scenes with her new husband Marc Daly or get the boot.
Then there's this...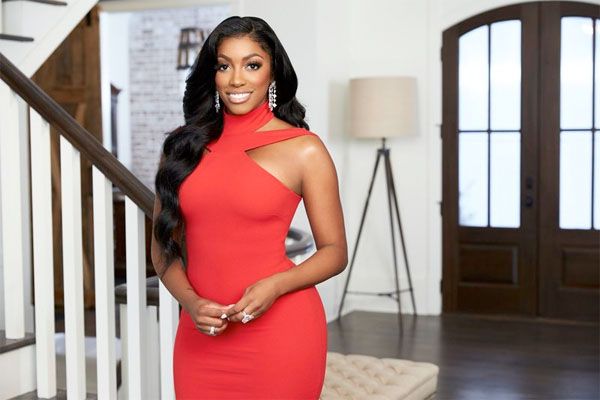 There were rumors that "RHOA" producers asked Porsha Williams to LEAVE after she allegedly got into some type of altercation with friend-to-the-show Marlo Hampton.
However, Porsha is singing a different tune. She hopped on Instagram to sort of clear up the rumors, saying she left instead of being asked to leave. Check it:
Either way, she was only there for part of the trip it seems. 
Hmm...guess we'll have to wait and see what actually went down when the show airs.
Also, there's a new Georgia peach coming to the show, in case you haven't heard...
"Top Model" alum Eva Marcille will be returning to television. She'll be joining the ladies on "RHOA" for the 10th season, set to premiere November 5th on BRAVO.
The 32-year-old mom expressed her excitement about joining the cast telling Us Weekly, "I'm so excited to join NeNe [Leakes] and the ladies for the 10th season of RHOA. Atlanta and America, get ready!"
She's not getting an official peach, but she'll serve as a friend of the show.
We wonder if she'll bring her daughter Marley Rae and her Atlanta politician boyfriend Michael Sterling on the show.
In case you missed, check out the explosive trailer HERE and tune in Sunday, November 5th at 8pm EST on BRAVO for the premiere.
Photos: BRAVO