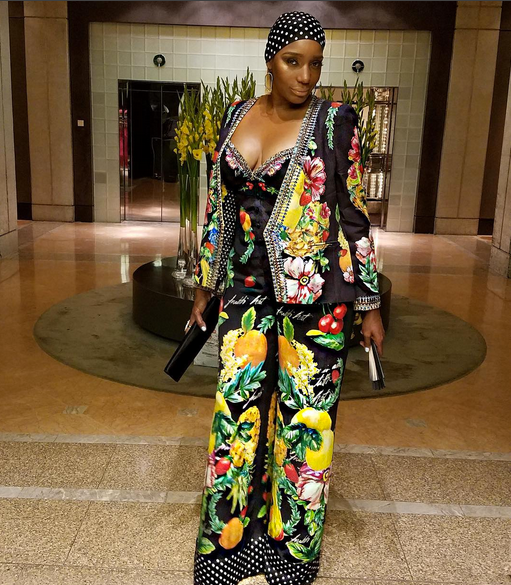 NeNe Leakes will be joining Xscape, Monica and Tamar Braxton on their upcoming tour. In other news, Kandi Burruss and Todd Tucker's Old Lady Gang restaurant has got caught up in some health inspection drama. Deets inside…
Not only will fans get VOCALS during Xscape's upcoming reunion tour, they'll also get some laughs.
Kandi Burruss' "Real Housewives of Atlanta" co-star NeNe Leakes will be joining "The Great Xscape Tour."
No, she's not singing.  But we did have several questions as soon as we heard the news, especially considering Kandi & NeNe's interesting relationship.
For select cities, NeNe will flex her comedic chops in between Xscape, Monica and Tamar's sets. Kandi listed which citites NeNe will be trekking with them to:
Nene her "RHOA" peach back and she's going on tour.  Do you boo.
In other Kandi Burruss news..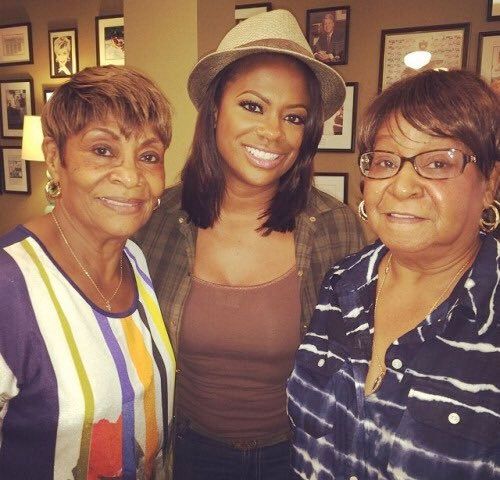 There's talk about Kandi and her husband Todd Tucker's Old Lady Gang restaurant and its not good.
There were reports that Kandi and Todd's Old Lady Gang restaurant received a "C" rating from the Georgia Department of Public Health for health code violations on August 24th.
But it didn't take her long to whip things back in shape. Three days later, the restaurant received an "A" rating. And she has receipts: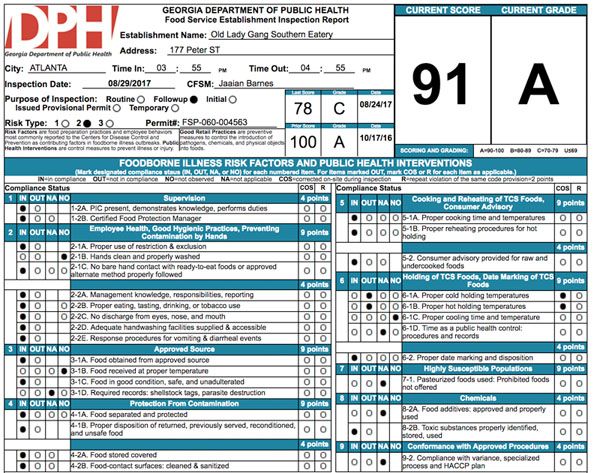 Kandi spoke with LoveBScott and here's what she had to say about it all:
"Our score is an A. Yes, it was a C for like three days, but for minor things like, someone in the kitchen didn't have their hair net on — or we ran out of paper towels by the sink. We immediately corrected those things and our score returned to an A.

My thing is this — I can't believe the one thing people choose to overlook is the fact that our score IS an A.

We love our customers. We do whatever we can to make sure they have an amazing experience. When it comes to cleanliness, we're more than on top of things. The only complaint I've ever received from customers about OLG is the fact there's a long ass wait!"
Well there you have it.
Angela Rye stopped by to grub today too.
Back to Xscape....
The ladies stopped by the "Wendy Williams Show" recently to serve up a medley of their classic hits. Preview what you're gonna be getting when they come to your city above.
Photos: Nene's IG/Kandi's IG