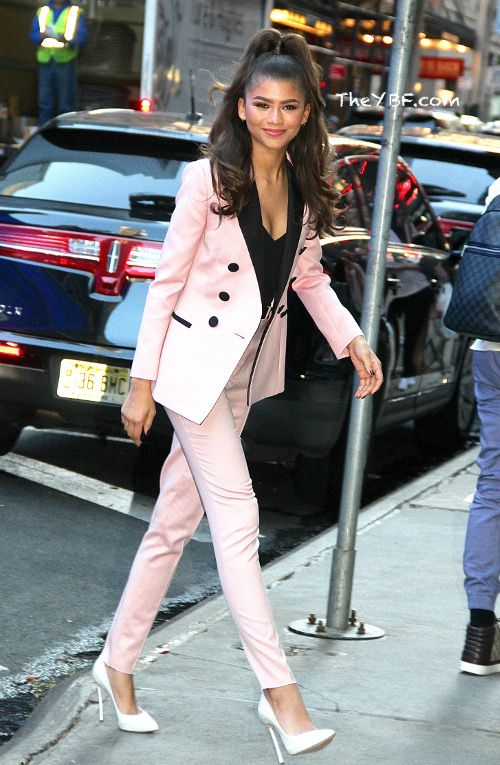 Zendaya talks diversifying the Disney Channel by demanding a black family star in a Disney series. She was a breath of fresh air in fashion and her message during her "Good Morning America" appearance.
Also on daytime, Viola Davis dished on what got her to call up her now husband for the first time. Get it all inside….
When it comes to speaking out against racial injustices, Zendaya has never been one to shy away. Even before she became the mega YBF actress that she is now.
Gracing the cover of GLAMOUR magazine's November 2017 issue, the 21-year-old actress sat down with fellow YBF actress Yara Shahidi for a #BlackGirlMagic interview.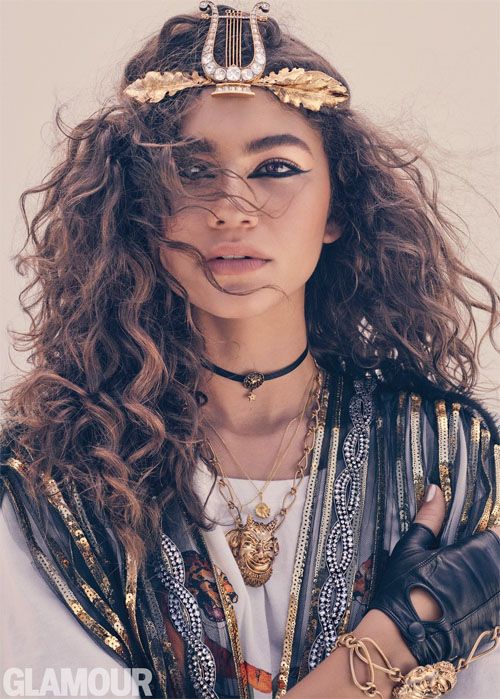 The "woke" superstar revealed when she first signed on to act on the Disney Channel, she was behind-the-scenes making demands for all the little girls who don't see themselves represented on television. She championed for an all black family to star on the series and they made it happen.
The "K.C. Undercover" star explained to Yara:
"I didn't feel like there was any other choice. I was like, 'If I'm going to do this, this is how it has to be.' There needs to be a black family on the Disney Channel. A lot of people who aren't people of color can't quite understand what it's like to grow up and not see yourself in mainstream media. And you know, there is so much work left to be done. I've talked about this before, but can I honestly say I would be in the position I'm in if I weren't a lighter-skinned black woman? No."
Yes, Daya has been fighting the good fight even before she made it big.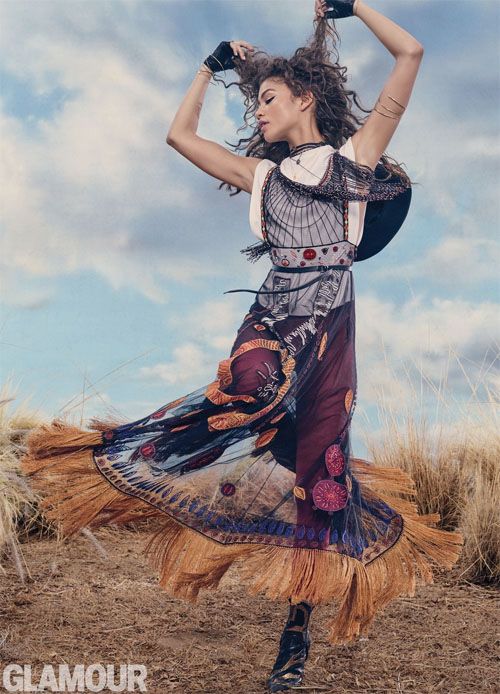 Oh, and there's more.
Disney execs originally had planned to title Daya's show "Super Awesome Katy," but she was SO not with it. She told them the titled was "wack" and popped off about her character's name, asking,"Do I look like a Katy to you?" Bloop! They changed the character's name to K.C. after that.
Boss moves!
On daytime television..
Say yes to the pantsuit!
Zendaya lit up daytime TV when she rolled up to "Good Morning America" in a pink powersuit designed by Peter Dundas paired with white Casadei pumps.
Growing up with both of her parents as teachers, it's no surprise seeing the young star advocate for technology in schools. She spoke about the lack of technology in schools while promoting a new documentary titled, "Without A Net," which explores tech in schools.
Peep her interview here.
Later...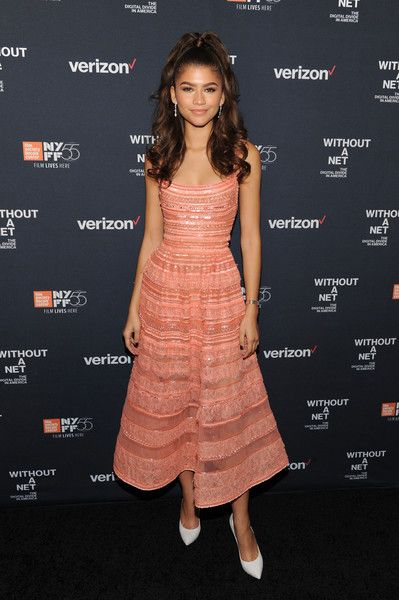 The fashionista tapped into a more feminine vibe for the NYFF special screening of WITHOUT A NET: The Digital Divide In America" held at the Walter Reade Theater at Lincoln Center in NYC.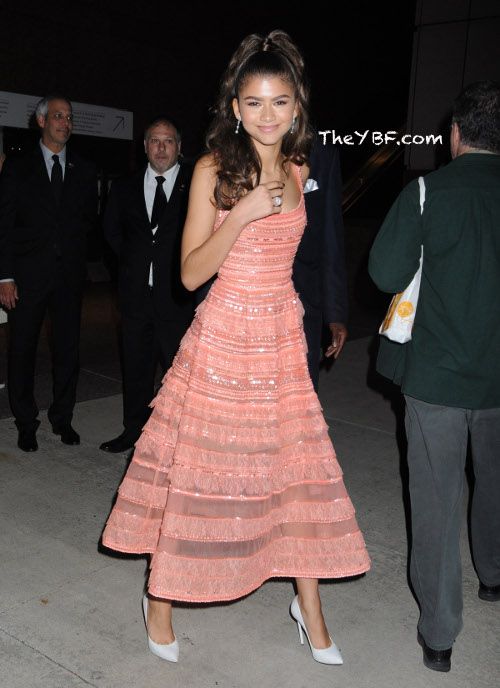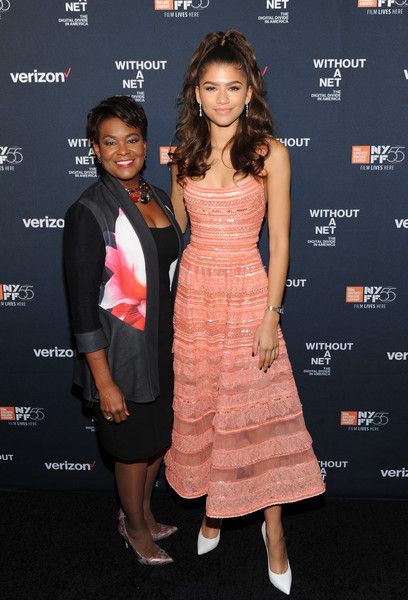 The Daya shoe designer, above alongside executive producer Rose Stuckey, rocked a peach Elie Saab dress, Casadei pumps and Chopard jewels.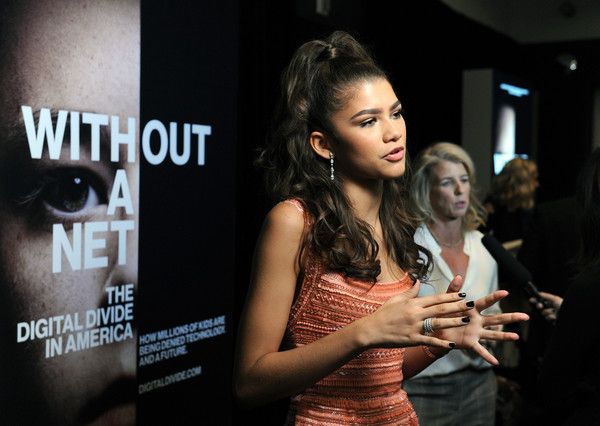 Fun times.
By the way, Zendaya is taping her final season of "K.C. Undercover" and will posted a Snapchat pic saying she is leaving Disney.
Back to daytime TV...
The new season of "How To Get Away With Murder" just premiered, so Viola Davis is making the promo rounds. The EMMY winner dropped in on "Live With Kelly & Ryan" to dish on what it was like doing a scene with her real-life husband, Julius Tennon. Not only that, she also shared what made her call him after he have her his card. Fellas, good credit and good looks will get you a long way. Peep the interview above.
Catch new episode of "How To Get Away With Murder" Thursdays at 10pm EST on ABC.
Also, Lady V is working on a new comedy series titled "Black Don't Crack," teaming up with "Insecure" co-creator Larry Wilmore. Get ready for it because it has been sold to ABC.  Let's get this "Black Golden Girls" money y'all!
Photos: Getty/Splash/Instar/Twitter