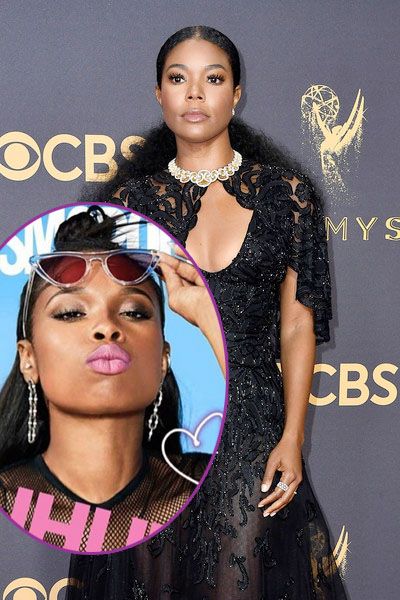 Gabrielle Union shares a very intimate part of her life involving her multiple miscarriages. Read the heartbreaking details, plus check out Jennifer Hudson in Cosmopolitan inside…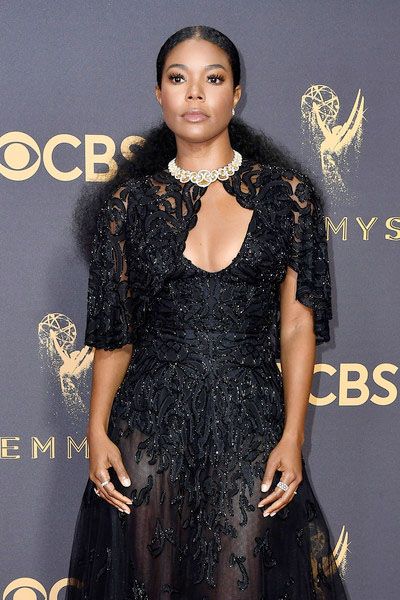 Gabrielle Union is opening up about her life like she never has before in her upcoming book, We're Going to Need More Wine.  Something her fans will learn, is that her decision to not have children hasn't necessarily been her decision...at least not since she's been re-married.  She does want children of her own with her husband.
In the book, the 44-year-old actress (who celebrates a birthday this month) talks about longing to have a child with her NBA hubby Dwyane Wade. But, it hasn't been easy by any means.
The "Being Mary Jane" star has gone through several IVF cycles and has suffered approximately 9 heartbreaking miscarriages over three years. An excerpt from her book was released via PEOPLE and here's what she wrote:
"I have had eight or nine miscarriages. For three years, my body has been a prisoner of trying to get pregnant — I've either been about to go into an IVF cycle, in the middle of an IVF cycle, or coming out of an IVF cycle."
While the miscarriages were devastating, Gabby and D. Wade "remain bursting with love and ready to do anything to meet the child we've both dreamed of."
Originally, Gabby didn't want to have kids, especially with a budding acting career. But, after becoming a stepmom, she realized she wanted one of her own.
"I never wanted kids," she told the magazine. "Then I became a stepmom, and there was no place I'd rather be than with them."
"For so many women, and not just women in the spotlight, people feel very entitled to know, 'Do you want kids?'" she continued. "A lot of people, especially people that have fertility issues, just say 'no' because that's a lot easier than being honest about whatever is actually going on. People mean so well, but they have no idea the harm or frustration it can cause."
Here's to hoping that Gabby can one day have her dream come true.
On the magazine front…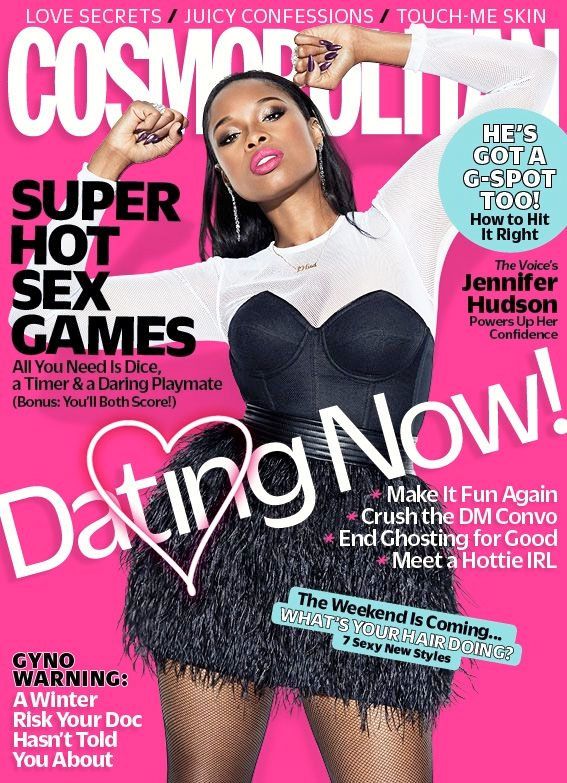 Jennifer Hudson has a new gig on "The Voice" and she has a new magazine cover to go along with it.
The R&B singer graces Cosmopolitan's November 2017 issue where she rolls off a few of her favorite things.  She also dishes on the first thing that comes to mind about people in her circle, including Beyoncé.
When asked to describe Bey (who she starred in Dreamgirls with), the first word that came to JHud's mind was "sisterly." Aww!
What about Taraji P. Henson? "Homegirl."
Yep, we feel the same way.
The former Broadway starlet also said she would love to star on Issa Rae's hit HBO show "Insecure." We'd love to see that mash up.  Chick looks BOMB in these pics, by the way.  Wee see you J-Hud!
Photos: Getty/Cosmopolitan