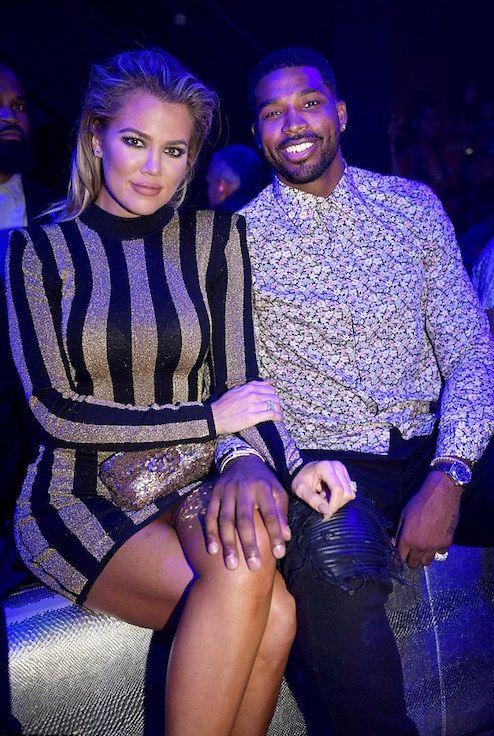 Looks like Kris Jenner put a fertility plan in place to get those "Keeping Up" ratings back to where they used to be. Multiple sources are confirming Khloe Kardashian and Tristan Thompson are pregnant....
Hot damn, here we go again.  Just in time for the 10-year anniversary celebration of "Keeping Up With The Kardashians," a third sister is now being said to be pregnant.
Y'all know they like to stir the pot and plant stories for ratings, then cry victim when people "make up stories" about their lives.  Whether it's true or not, it's always a win for this family. Welcome to PR 101, taught by Kris Jenner.
Kylie& Kim aren't the only Kardashian chicks expecting babies soon.  Cleveland Cavaliers baller Tristan Thompson said he wanted to get in on the action to, and impregnanated their sister Khloe, allegedly.  Looks like he's joining his brothers Travis Scott, Kanye West and sis Blac Chyna in the Kardashian baby circus.
Both Us Weekly and TMZ confirm Tristan and Khloe are expecting after 1 year of dating.  The middle sister is apparently about three months along.
Our sources say Khloe is 3 months pregnant.  We're told Khloe conceived naturally.  So far, she doesn't know the sex of the baby.
Tristan also has a baby with his ex-girlfriend Jordan Craig, who he left for Khloe while she was pregnant.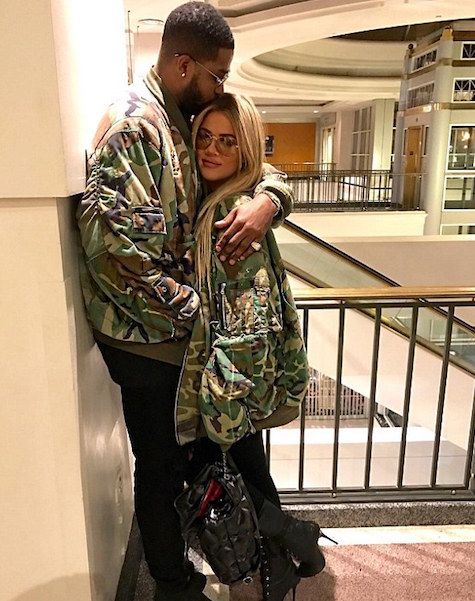 Khloe's been flying to Cleveland weekly to see her man as he trains for the upcoming season.
We can't say we're all that shocked. Khloe's been saying for years she wants kids.  And she made it known on the season 13 finale that Tristan wants a basketball team of kids.
"He wants to have, like, five or six kids with me, and that's lovely," she said of the Cleveland Cavaliers center. "We could start at one and then grow from there. But now, knowing I'm not on birth control, it's really scary. It's like a really big step."
Well, she's already done the marriage thing with a baller.  Guess it's time to try the pregnancy thing.
We can't wait to see how many think pieces will be written about all the effects of these soon-to-be unwed mothers proudly having babies, you know, the way they're written so often about black women.
Congrats to the couple, if true.
Photos: INF/Instagram