Lipscomb University President L. Randolph Lowry TRIED it. He thought using cotton stalks and serving "black meals" at a diversity dinner at his home was a good idea. More inside…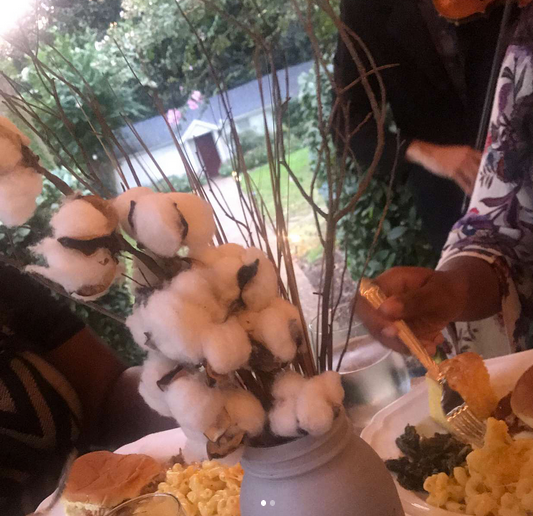 We're honestly tired of blatant racism being served on a silver platter, only for the person who supposedly knows better to offer up some weak a** apology.
Lipscomb University president L. Randy Lowry hosted a diversity dinner at his home, inviting African-American students to chat about their experience at the predominately white university. Apparently, he thought it was a good idea to decorate the tables with cotton stalk centerpieces.
Sir.
An African-American student who attended the dinner, Nakayla, detailed on Instagram how incredibly offended she and her friend were when they walked in and saw the décor. Not only that, the menu was a TRY as well. The dinner was what she dubbed, "black meals," including macaroni and cheese, collard greens, corn bread, etc. Oh, and they didn't have any chairs to sit in while they ate.
She explained:
"So I attend Lipscomb university and as most of you know that is a predominately white school. Tonight AFRICAN AMERICAN students were invited to have dinner with the president of the school. As we arrived to the president's home and proceeded to go in we seen cotton as the center pieces. We also stood and ate dinner, there were no seats to sit in and it felt very uncomfortable. We were very offended, and also the meals that were provided resembled many "black meals" they had mac n cheese, collard greens, corn bread etc."
Oh and get this…
President Lowry did something similar the night before when Latinos were invited to his home and he served them tacos.
"The night before Latinos also had dinner at his house and they had tacos. They also DIDN'T have the center piece that we HAD tonight," she wrote.
Finally, the president made his way to their table when Nakayla's friend asked why was cotton stalks used a center pieces.
"His response was that he didn't know, he seen it before we did, he kind of thought it was " fallish", THEN he said " it ISNT INHERENTLY BAD IF WERE ALL WEARING IT " then walked off."
WTF!
Read her full account of what happened below:
So wrong on so many levels.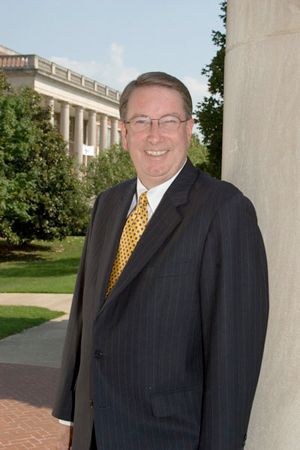 As expected, president Lowry offered up an apology after receiving backlash, and it's quite lame.
Check it:
Thoughts?
Photos: @nakaylayvonne/Lipscomb University's Website