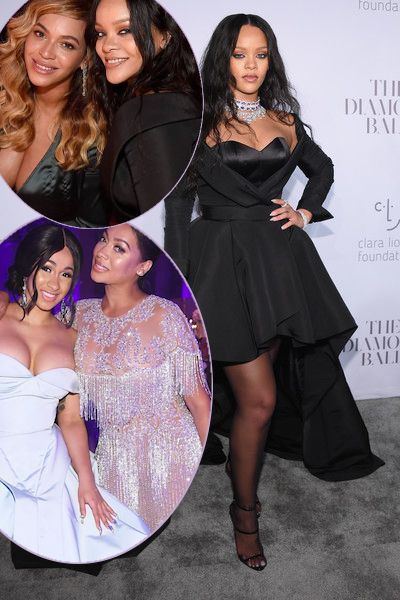 Rihanna made sure all her extra rich and famous celeb friends did more than turn all the way up at her Diamond Ball last night.  They also raised $5M for her foundation.  Work!  Here's why the Ball was everything...
Rihanna raised $5 Million last night at her 3rd Annual Diamond Ball benefitting The Clara Lionel Foundation.  Chick auctioned off some serious big ticket items, including two tickets to the Obama Foundation Fall Summit in Chicago that went for $275K.
She flossed on the carpet in all black - a hi-lo gown from Ralph & Russo - and diamonds, totally taking over Cipriani Wall Street in New York City.
It's the first time Ri had the Diamond Ball in NYC, and she said in a red carpet interview:
"It's exciting to come to New York for the first time. It's the first Diamond Ball on the East Coast, and we've been dying to do something like this for a few years.  Now is the perfect time. September is Fashion Week. Everybody is here. And we hope that they are in the mood to give back."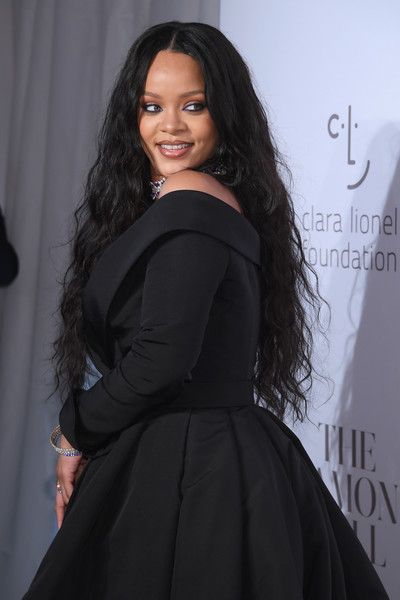 Chick is making these new urves of hers WORK.  And we love it.
She hit the carpet with her whole Fenty family, including her grandfather, her little brothers Rorrey and Rajad, little Majesty and mom Monica.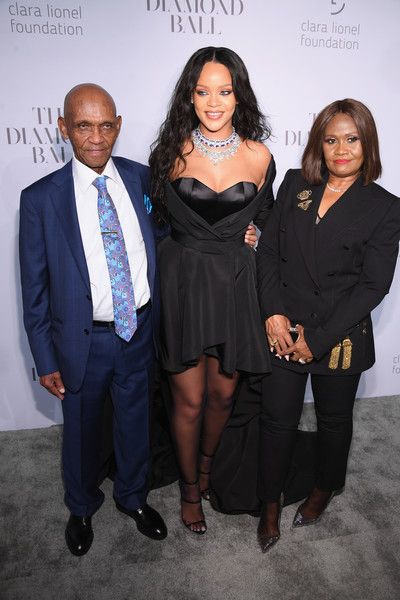 Her Roc Nation family was front and center too: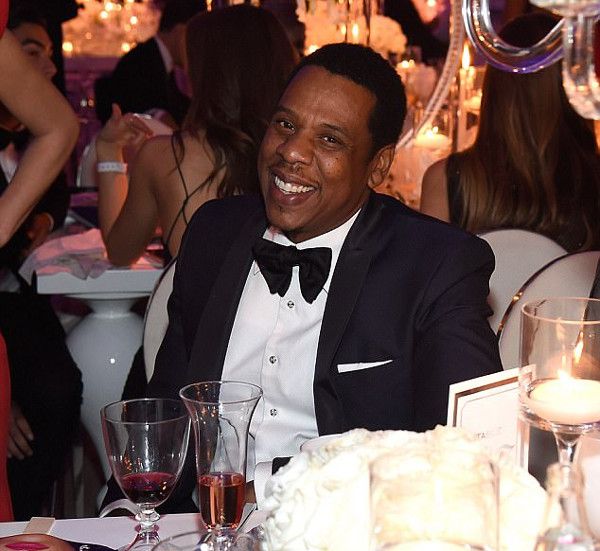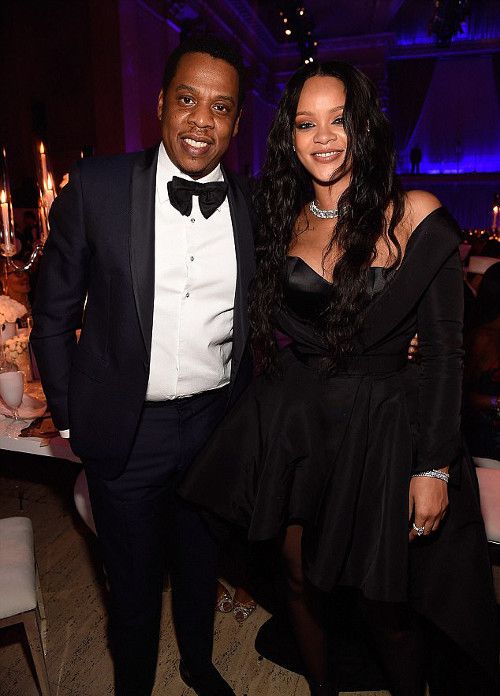 Ri snapped it up with Jay Z...
And even reunited for a rare flick with Beyonce.  Yes queens!
Speaking of Bey: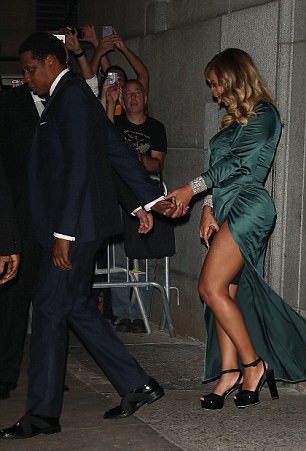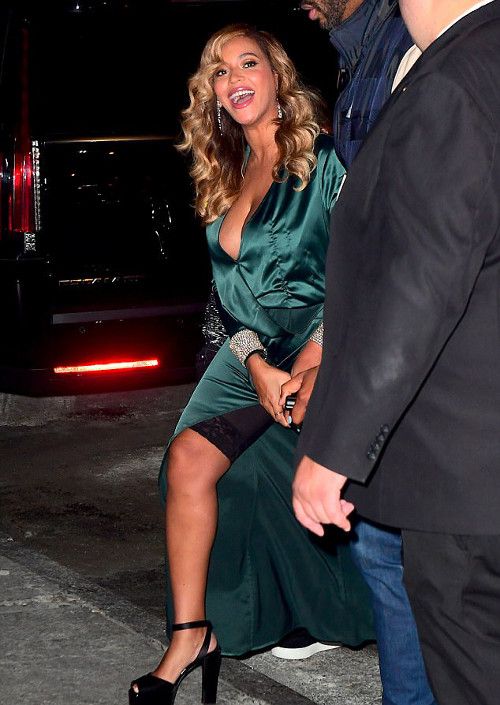 Yep, chick rocks Spanx too.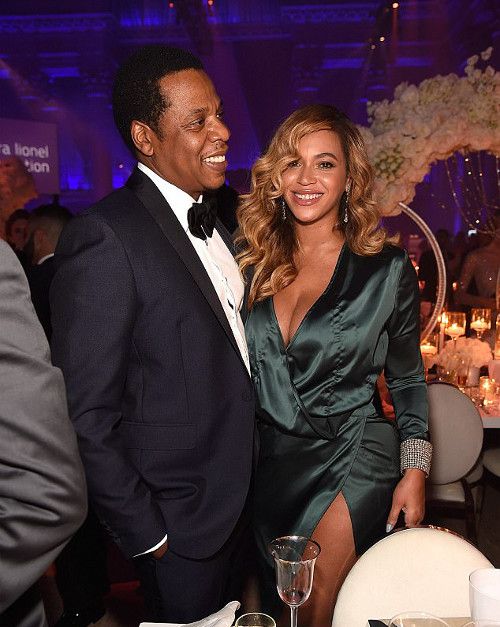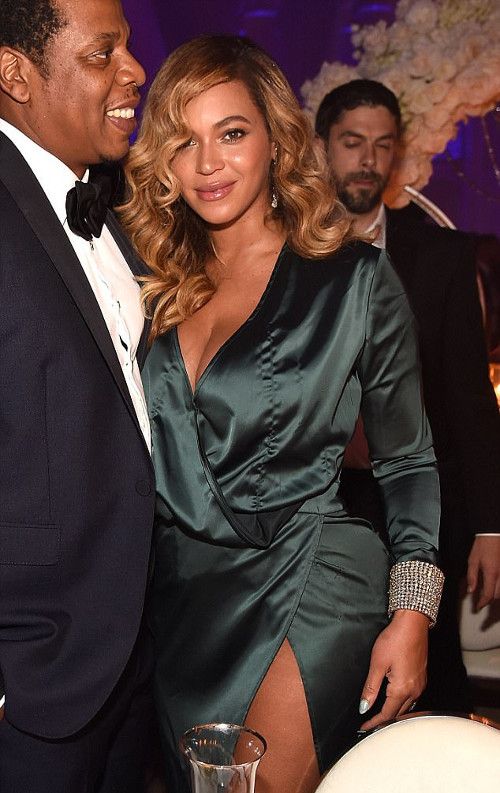 She and Jay made it a sexy date night.  And by the way, that emerald high slit dress of hers is only $165 from House of CB.  Tose Giuseppe Zanotti shoes, though, are going to run you $795.
She rocked a different shoe though in her own stash of pics.
 Bey & Rih weren't the only bells of the ball:
Cardi B. and La La looked stunning for the night.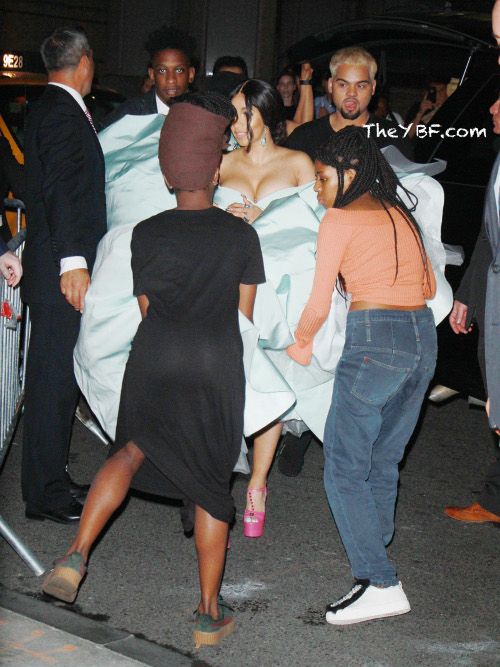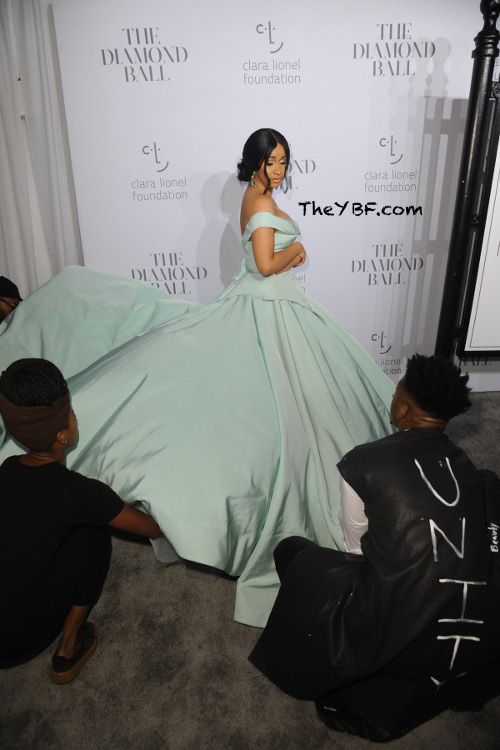 Cardi needed an army to get her princess style Christian Siriano gown to the carpet.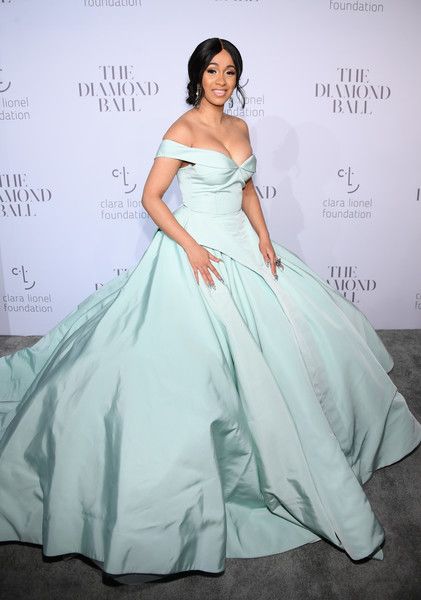 But it was clearly worth it.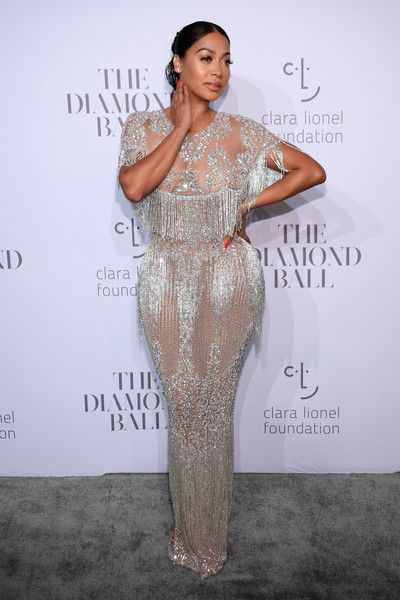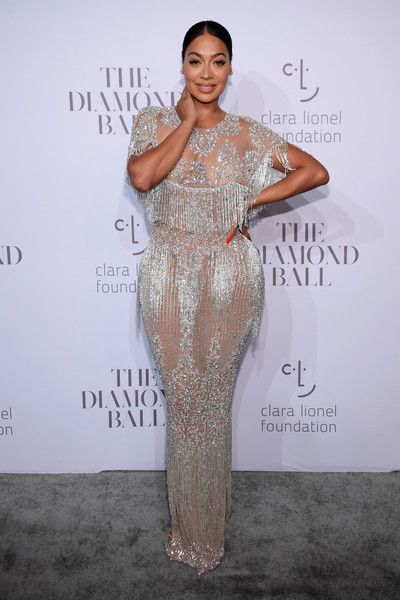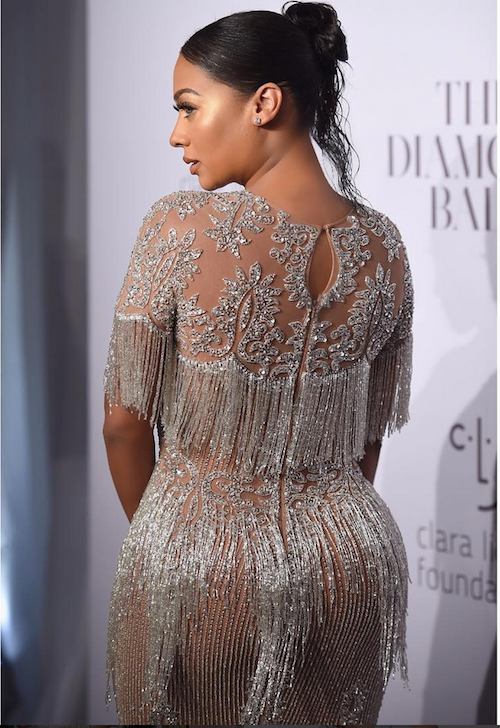 La La Anthony looked pretty much perfect in a fringed silver and sheer Yousef Aljasmi creation. Cake all day.
Cardi and La had Table 6 - BET's table - LIT with Angie Martinez and Gayle King.
Dave Chappelle hosted, and he was snapping flicks with everybody, including Trevor Noah: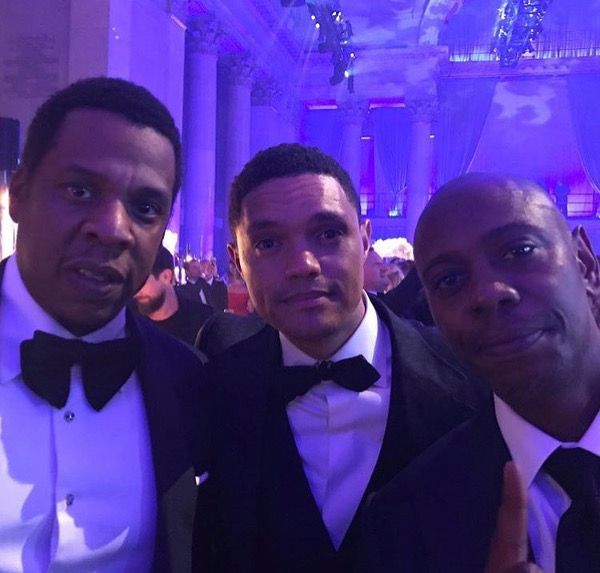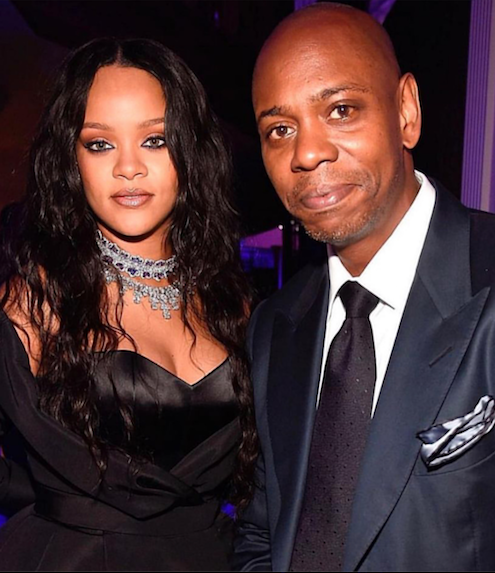 Jamie Foxx was also in the mix: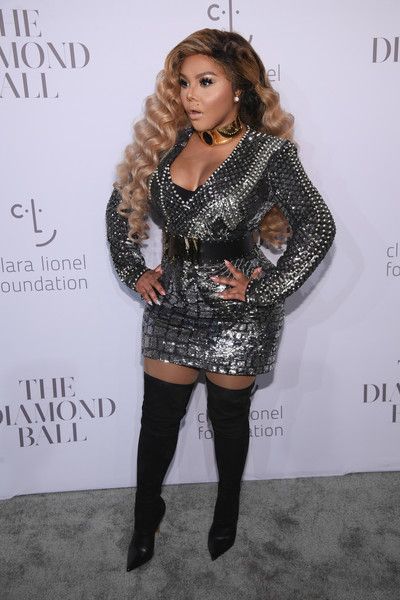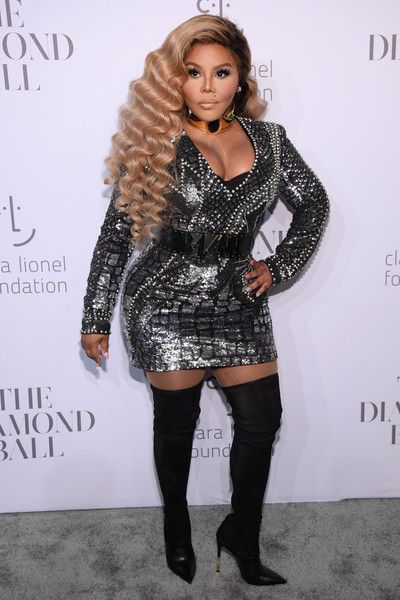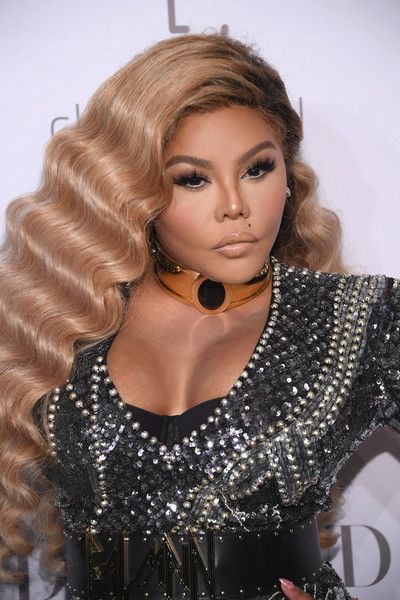 And Lil Kim actually looked good, all things considering. Don't try to come for us, y'all know exactly what we mean.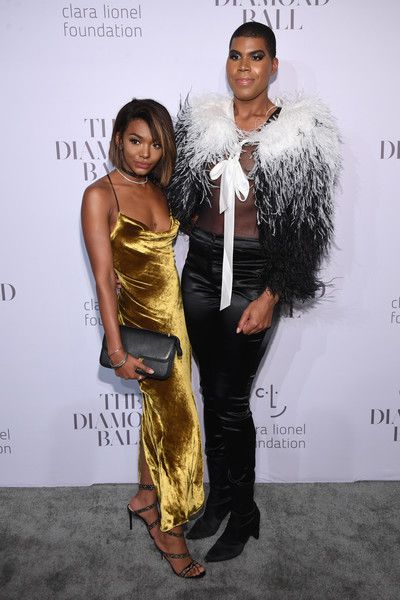 EJ JOhnson and his little sister Elisa Johnson slayed the carpet for #TeamUs: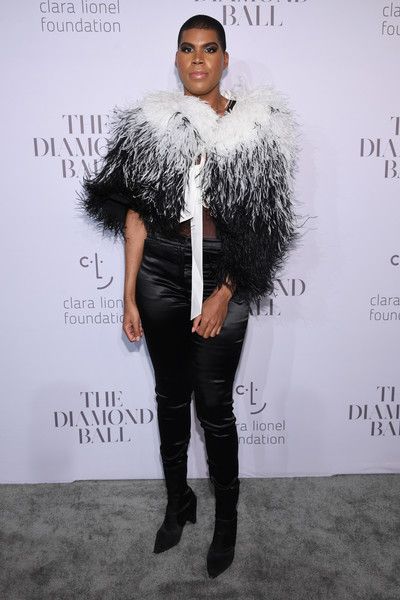 As usual.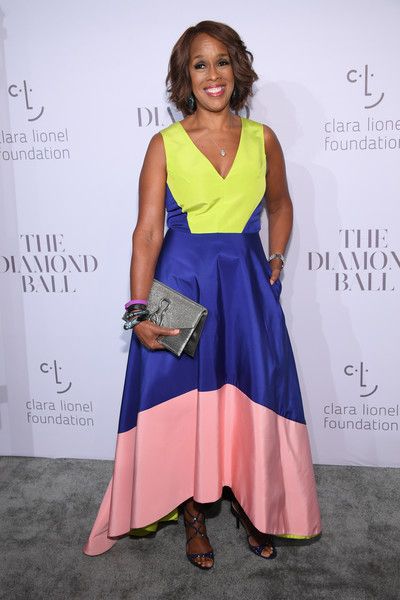 Hey Gayle.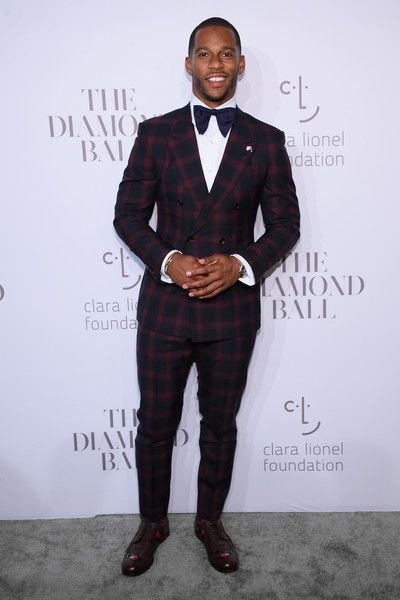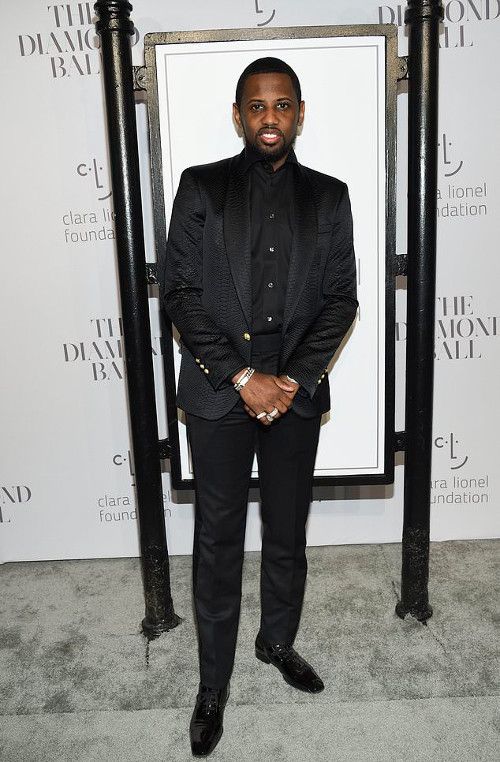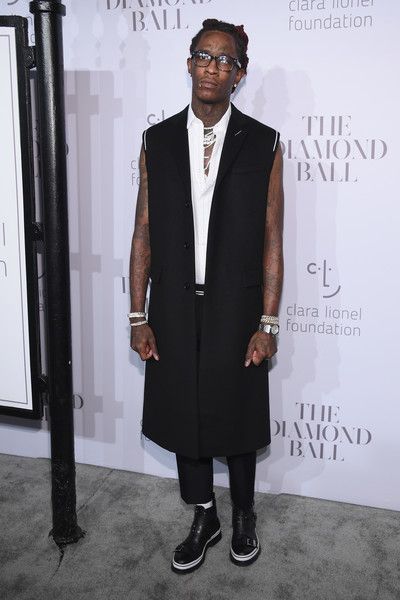 Victor Cruz and the rappers hit the carpet too.
The turn up was super real with Rih's "Loyalty" collaborator Kendrick Lamar performing:
And Forever POTUS Barack Obama made an appearance too:
Nice!
We hear  Leo Dicaprio was in the mix.  Even though he and Rihanna clearly had something going on in the past, it may have just been a friendly thing.  He spent this past Tuesday at the third annual Unitas Gala against human trafficking with his ex, 25-year-old German model Toni Garrn. They also were spotted at the Diamond Ball afterparty last night at 1 Oak.
Photos: Getty/InSTAR